Drenched in pastel pink hues, sleek velvet greens and tabletop topiary, London's Summit House has re-opened following a refurbishment from The Office Group (TOG) and Stockholm interior designers Note. Erected in 1925 the Grade-II listed building will be used as a flexible workspace, set within a former ballroom, events hub and members meeting place, providing soothing respite from the city streets.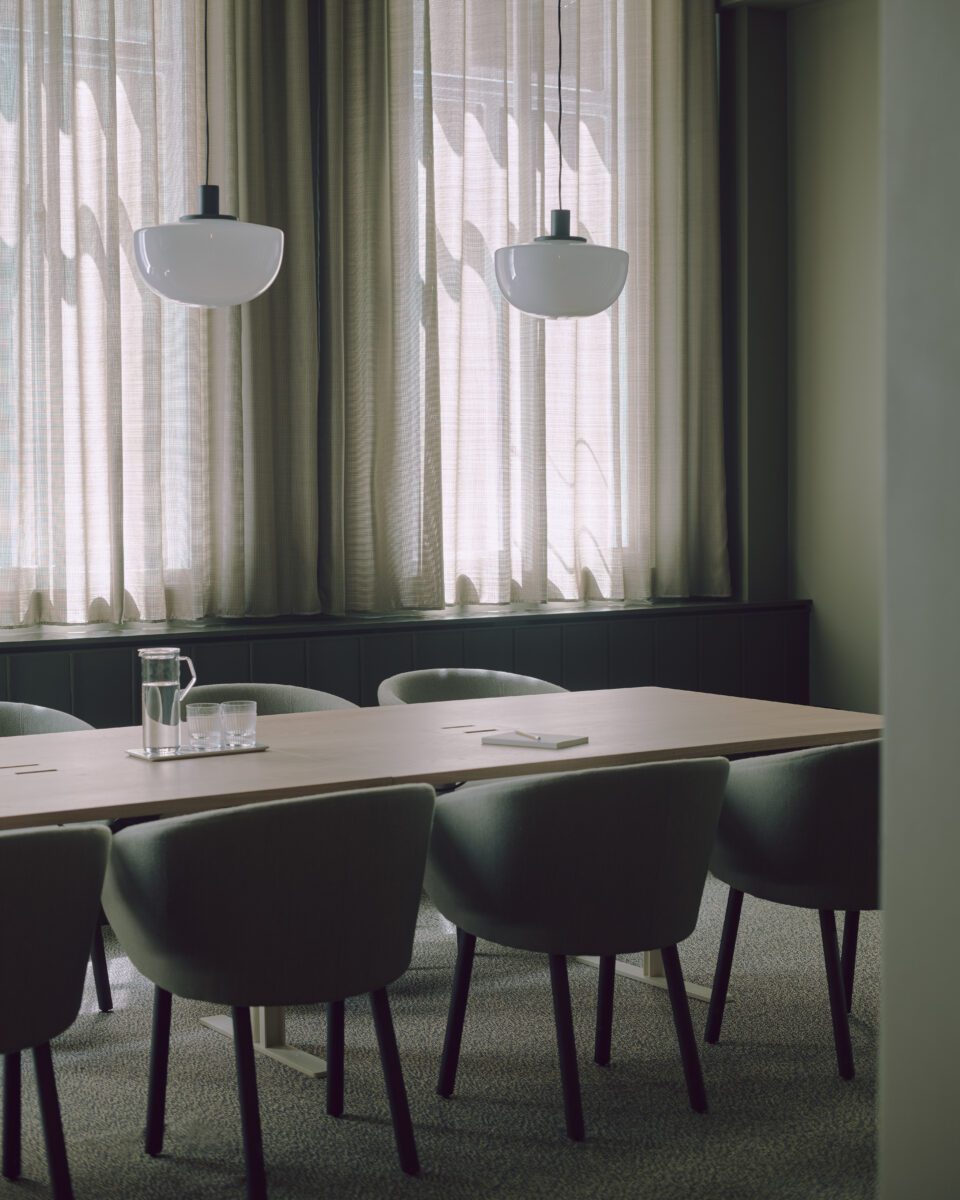 Note formed their concept for Summit House on Swedish Grace, a pre-functionalist style of modernism which complements the original Art Deco foundations of the structure. Natural light seeps in through the windows, alighting warm tones of oak wood, stone, glass and terrazzo. The centrepiece is a segmented reception that almost seems to burrow itself into the wall behind it, making for a striking entrance when first stepping through the doors.
Founded by Johannes Carlström and Cristiano Pigazzini in 2008 Note have cultivated an unconventional approach to architecture that encompasses products, graphic and identity design. Their emphasis on irregular shapes and patterns in their work has seen them showcase at both the Milan and Stockholm Design Weeks in 2019.
Summit House is now open. Find out more here.
Image credit: Michael Sinclair