In 2021, over 10,000 chain store branches disappeared from Britain's high streets – with major retail giants, including Topshop and Debenhams, closing their doors. As shopping continues to morph into an online activity, the country's high streets are at a critical juncture. The inaugural StreetLife X Aesthetica Changing Rooms Commission reflects on the shifting fortunes of brick-and-mortar shops, inviting artists and creatives to transform the disused changing rooms of a former branch of Dorothy Perkins in the heart of York, UK. We are looking for a bold idea to be realised by 31 October 2022.
The winning artwork will engage with the fitting room as a space for social, cultural, political and creative transformation. Changing rooms are sites of intense emotion, self-scrutiny, social and antisocial acts, intimate contact and a hunger for privacy. We welcome proposals that push the boundaries of form and technique across an array of media, including Painting and Drawing; Video, Installation and Performance; Photography, Digital Art and Installation; Artists' Film and more. The chosen artist will be awarded £5,000 to create the piece, alongside two free passes to the Aesthetica Film Festival, a profile on the Aesthetica website and a spot in the exhibition at StreetLife Hub, York, in November 2022.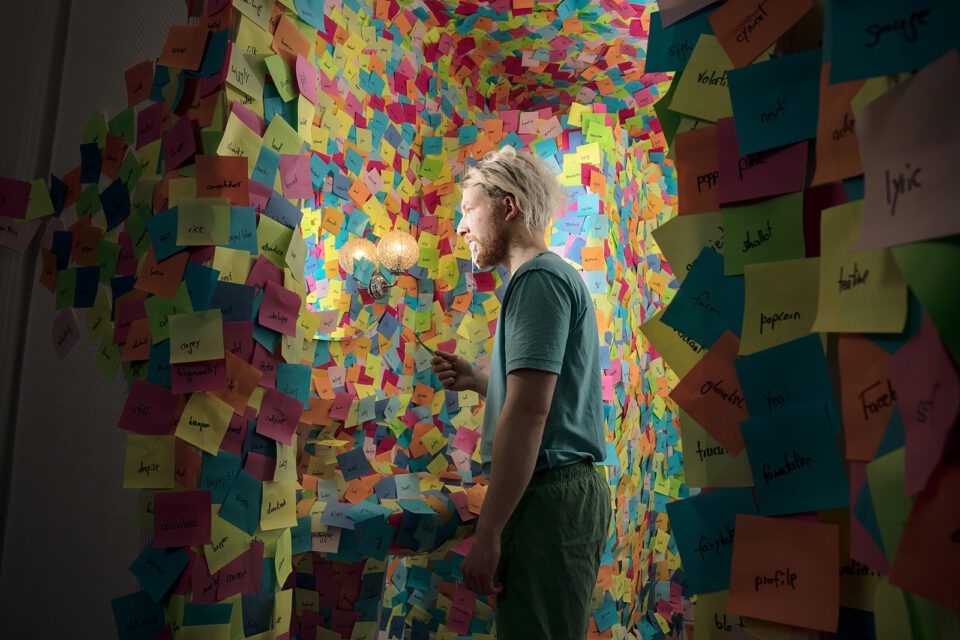 At Aesthetica, we're committed to supporting new work and nurturing artistic talent. In November, Aesthetica Short Film Festival see the launch of the first-ever Aesthetica Fringe – a dynamic array of multimedia arts events running alongside the festival. We are delighted to be showcasing five new commissions in 2022, including a sound installation in collaboration with Audible, plus three new film premieres and the Aesthetica Fringe Exhibition: Unite. Create. Transform. at StreetLife Hub.
The audio installation Sounds We've Never Heard Before, created by Jin Chia Ching Ho, will provide a meditative experience at York's 600-year-old Bedern Hall. The one-hour piece presents the audio of five natural materials: metal, wood, water, fire and earth – asking us to think about how we understand sound in a world that has changed the way people listen. Elsewhere, group show Unite. Create. Transform. looks at the here and now, featuring works that disrupt the status quo. Artists include Kit Monkman, Baff Akoto, Jenn Nkiru, Natalie García Clark, Bart Price, Pernille Spence, Zoë Irvine, Seb Agnew and Omar Torres.
On 5 November, we're inviting festival goers to watch three new films by this year's Audible x Aesthetica Listening Pitch-winning filmmakers: Sparsh Ahuja, Omi Gupta, Jade Ang Jackman and Ross McClean. This innovative collaboration celebrates original stories, demonstrating how listening helps us to understand different points of view. The event will also include a screening of 2021 winning documentary Blind as a Beat by mother-daughter directors Liz Jackson and Jessi Gutch, plus a live hardware performance post-screening from duo Human Capital, who create an evolving soundscape in real time.
---
Proposals for the Aesthetica X StreetLife Changing Room Commission are open until 12 noon on 29 September 2022. Submit Your Application.
The Aesthetica Short Film Festival runs from 1-6 November 2022. Book Your Pass.
---
Image Credits:
1. Pierre Châtel-Innocenti
2. Seb Agnew