Ute Mahler (b. 1949) and Werner Mahler (b. 1950) grew up in the former German Democratic Republic (1949-1990). Together with five other photographers, they founded the Ostkreuz Photo Agency in 1990, named after the S-Bahn station – the busiest traffic hub in Berlin. Now, Galerie Springer, Berlin, is opening the exhibition At the Streams, highlighting a new and previously unpublished series. It marks the EMOP (European Month of Photography 2020) – Germany's largest festival dedicated to the production of lens-based media.
---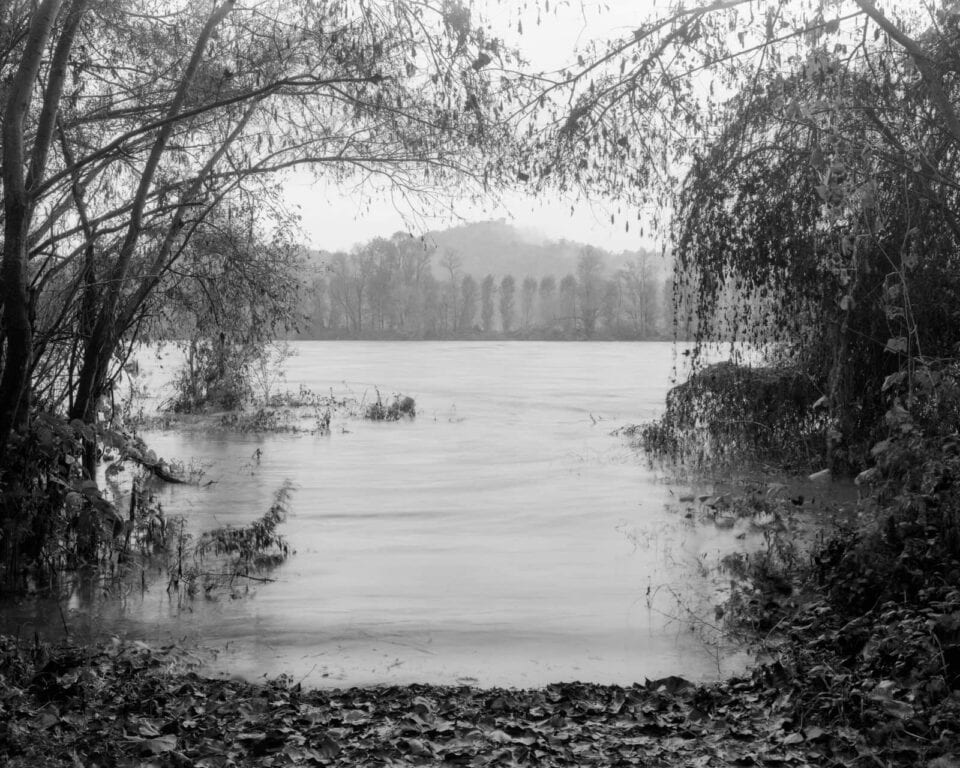 For this series, both photographers toured Europe's major rivers and streams – the Elbe, Rhine/Waal, Danube, Po and Volga – considering their social, ecological, political, economic and historical significance. These emotionally powerful images depict scenes of life on waterways, using portraits and architectural structures to tell authentic stories. "We do not stage any of our pictures," Ute Mahler and Werner Mahler have said. "We start with a documentary approach and show, through subjective photographs, what we have found. In this way, we discover a sense of reality. It is our reality, however. History becomes tangible when it's about real people."
In these images, groups of people gather on the banks, enjoying a summer's day or evening bonfire. The artists began the project, which is captured entirely in analogue black-and-white, at the Elbe, the Rhine and the Danube in Bulgaria in 2019. The Po followed in autumn, and, in February 2020, they continued to the Volga. Visits to other rivers, including the Rhône and Tagus, are also on the cards. 
---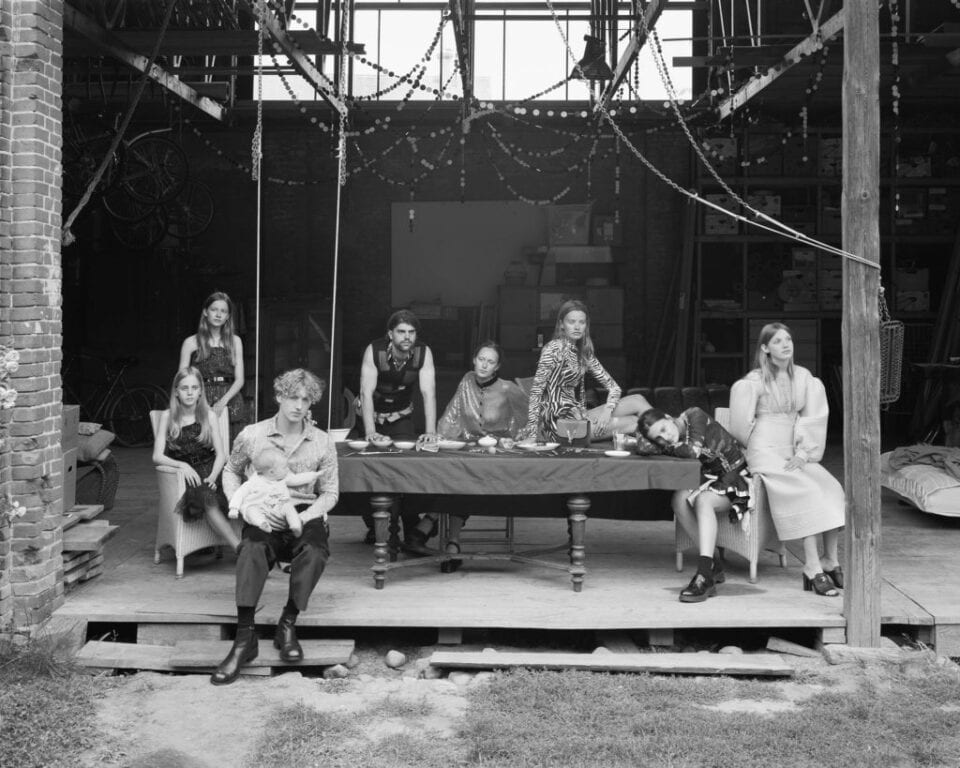 Whilst much of the duo's output is rooted in realism, they are not limited to documentary work. In July this year, the artists produced their first fashion spread in 27 years with Frankfurter Allgemeine Magazin. It is a throwback to the artists' early days, when they earned money with fashion photography. "We often alluded to elements of the GDR in these commissions, taking models onto the street, taking very serious portraits," they explained. "Some of these never got printed due to our wider motives. Our portrayals of women did not correspond to the state ideals. Those in charge wanted to see the models looking more optimistic."
The series – which is part of Galerie Springer's exhibition –   was produced at a small location on the Elbe riverbank and retains much of their signature style. The monochrome compositions were made using a large format camera and depict models exploring and engaging with the landscape. Young people stand outside old caravans or gather around outdoor dining tables. Models find pathways to the river, an intriguing counterpoint to the documentary shots, with crows hovering atop telephone poles and children running into the distance. This new and unusual collection overlaps in many ways with At the Streams: highlighting the depth, complexity, longevity and range of Ute Mahler and Werner Mahler's oeuvre. 
---
At the Streams, Galerie Springer, Berlin. Until 30 January. galeriespringer.de
---
Credits:
1. © Ute Mahler & Werner Mahler, Group with girls, Werben, 68 x 85 cm, Gelatin silver print, Ed. 5.
2. ©Ute Mahler & Werner Mahler, Po #412 At the Streams, 2019 Gelatin Silver Print 92 x 115 cm.
3. ©Ute Mahler & Werner Mahler, FAZ Scheune.