Do parallel universes exist? The idea is often regarded as the stuff of science fiction and fantasy – from The Wizard of Oz (1939) to Stranger Things (2016-present). Yet the concept continues to intrigue physicists and cosmologists the world over. Amy Friend (b. 1974) is an artist interested in these ideas, creating hand-manipulated composite images as part of the Multi-verse series. Friend's source material comes from multiple time periods and locations, spanning vernacular photographs and her own pictures. By perforating, cropping, cutting and tearing, the Canadian artist offers new perspectives on existing images.
---
"The medium of photography has always held a currency of possibility," she notes. "Ongoing environmental destruction, political turmoil and human rights violations – to name a few – played a part in how I related to the imagery. My response was, initially, to present simple moments from everyday life: moments of tranquility, beauty, portraits of mothers and children. But, as I worked on the series, I felt it necessary to include photographs that suggest or reference undercurrents of turbulence, with images of soldiers and floodwaters. I manipulate the images to indicate darker elements at play."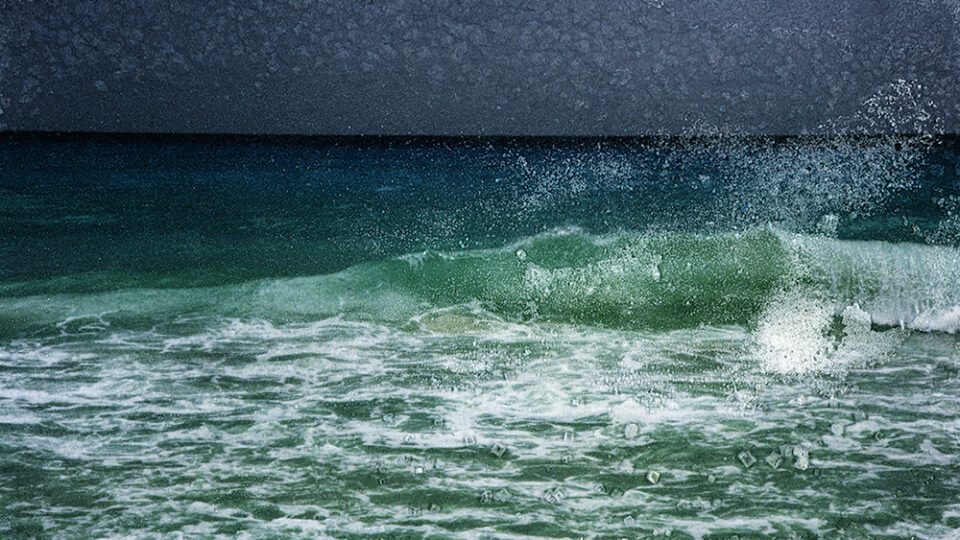 ---
Recently, the artist has turned attention to a new body of work: Tiny Tears Fill an Ocean. "I began this series during the Covid-19 pandemic, after looking through photographs I had shot of water over the years. I printed a selection of images and soaked them in seawater, allowing it to evaporate onto the surface of the photos. What remains is salt from these bodies of water." The results are spellbinding: textured, light-dappled and full of emotion. Waves roll and crash, whilst night skies shimmer with salty stars.
---
Words: Eleanor Sutherland
---
All images courtesy Amy Friend, from the Multi-verse andTiny Tears Fill an Ocean series.