How can you sum up the sheer multiplicity of experiences, genders, sexualities, relationships and aesthetics of the contemporary global LGBTQIA+ community? The short answer is that you can't. But in a new, sweeping 304-page photo book, New Queer Photography, Berlin-based art director and editor Benjamin Wolbergs makes some pretty strong headway. Wolbergs, who spent four years working on the project, had the idea for the publication whilst designing a layout for art publisher Taschen. He was working with a set of images produced the 1950s with a gay audience in mind, and wondered what a similar book would look like today.
---
Whilst we have undoubtedly progressed since the 1950s, many LGBTQIA+ people across the world still routinely face persecution and violence. Some of the projects featured, such as Robin Hammond's Where Love is Illegal, address discrimination directly. Broadly speaking, though, the book is a joyful celebration of queer identities. As Wolbergs says in the introduction: "living on the margins… may often create the very conditions that enable people to throw off the shackles of social norms and spread their wings in total freedom, exploring their gender identity in all its fluidity." This is clear in Dustin Thierry's stunning black-and-white series Opulence, which captures the bold style, beauty and creativity of the Ballroom scenes in North America and Europe.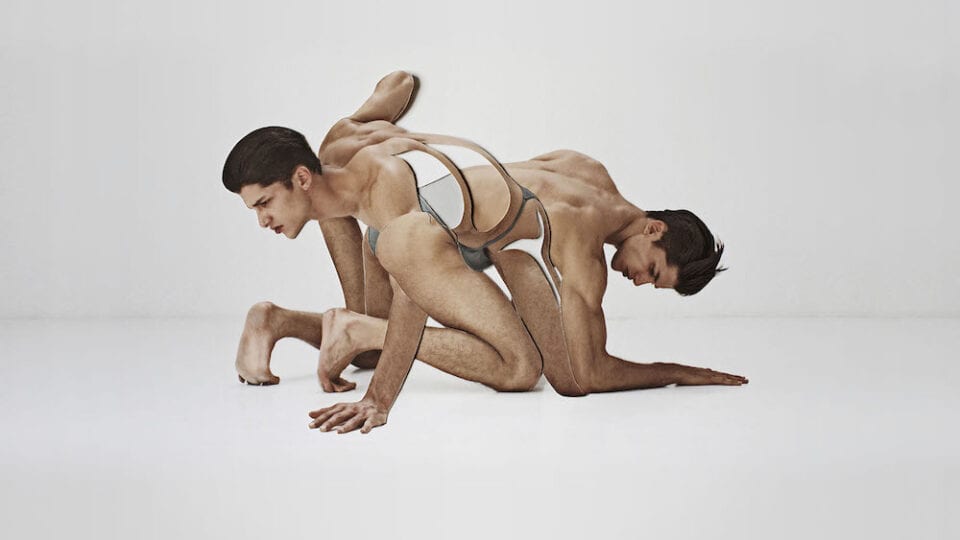 ---
The publication presents myriad approaches to portraiture – from candid, documentary shots taken on dancefloors to formal posed images of couples in the quiet intimacy of their homes. Ex-fashion editor Damien Blottière's erotic photocollages bring together sliced up images of muscular bodies, nipples or tongues, recombining them so that each shot becomes part of a whole. Kostis Fokas also takes a close-up look at the male body, incorporating elements of performance. There's a surreal aspect to the pictures, with their contorted limbs, clean hues and unexpectedly choreographed compositions.
---
The power of many of the images on these pages resides in their ability to contain a contradiction, which Wolbergs describes as: "a dialectic between confidence and vulnerability". We can see this in Irish photographer Dónal Talbot's delicate shots of young New Yorkers, awash with natural light, or in Lia Clay Miller's high fashion-inspired elegant black-and-white portraits of trans and gender nonconforming people. Each person depicted on these pages has a unique story to tell. Viewed collectively, they offer a multi-dimensional representation of queer visual culture. "It would be possible to continue this journey forever," writes Wolbergs in his epilogue. "I believe I can be happy with how far I got."
---


New Queer Photography, edited by Benjamin Wolbergs, is available now.
Words: Rachel Segal Hamilton.
---
Image Credits:
1. Kostis Fokas
2. Lia Clay Miller
3. Dustin Thierry
4. Damien Blottiere
5. Donal Talbot
6. Christopher Sherman
7. Michael Bailey Gates
8. Dustin Thierry