When Kenneth Montague (b. 1963) was 10 years old, he saw a black-and-white photograph of a couple at the Detroit Institute of Arts, a 10-minute drive from his hometown of Windsor, Canada. In James Van Der Zee's (1886-1983) The Couple in Raccoon Coats, Harlem (1932), a woman, dressed sumptuously in furs, stands in front of a Cadillac V-16 sporting whitewall tires and sleek, glinting chrome. Her husband sits in the passenger seat, with hands modestly folded in his lap. "They were in front of their home, a Harlem brownstone in the 1930s, and they were just impossibly sophisticated," Montague notes. "I just had never seen African Americans depicted like that. It was totally aspirational and it changed my life. I wanted to spend more time with the image."
Montague, a dentist by profession, and the son of Jamaican immigrants, started collecting photographs when he was 20 years old. In 1997, he purchased a wedge-shaped loft in downtown Toronto, where he curated and displayed an extraordinary collection of contemporary photography depicting Black life from Canada, the Caribbean, the USA, South America, Britain and West Africa. Initially a commercial gallery, Montague's passion project developed into Wedge Curatorial Projects, a non-profit organisation that showcases artworks about Black identity – particularly through photography – providing Black artists with a platform through which they can find exposure in the mainstream industry.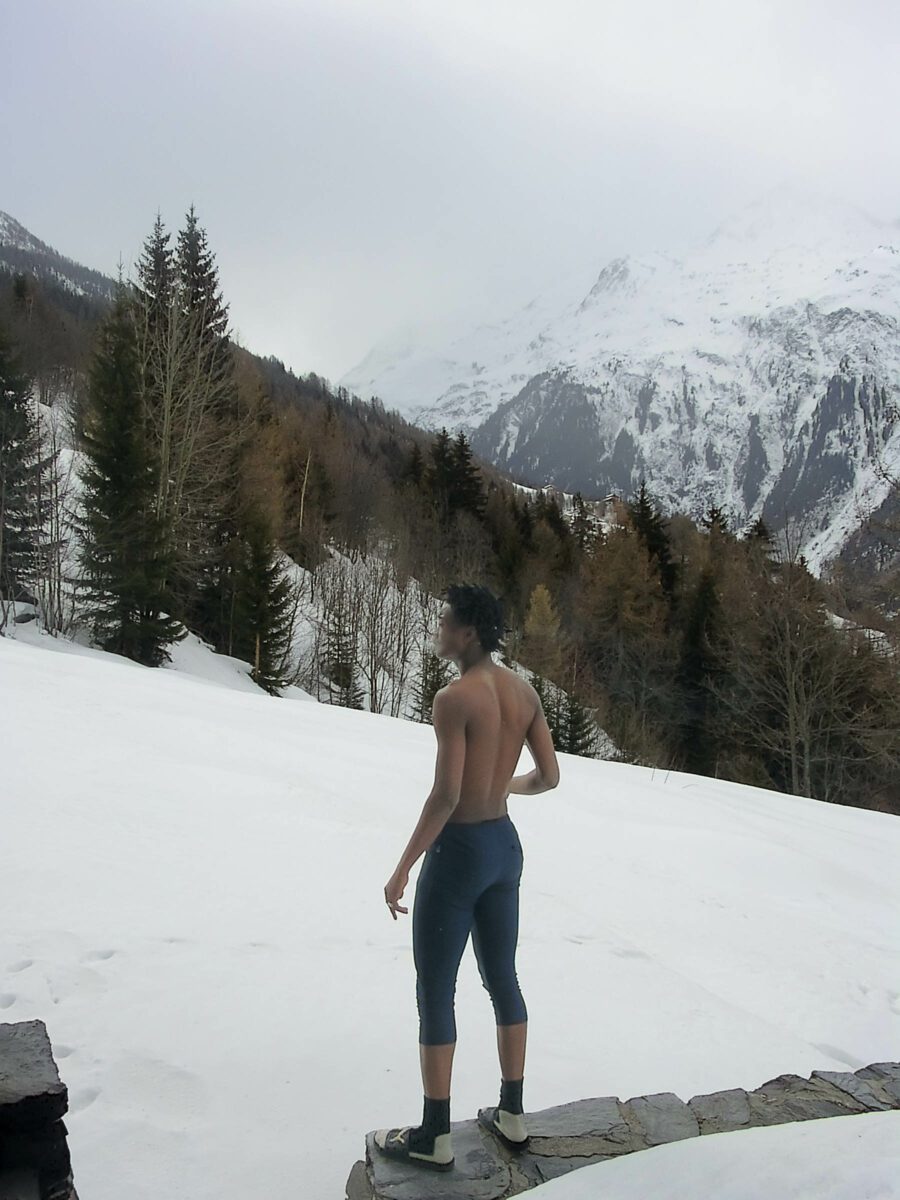 The Couple in Raccoon Coats, the image that had first intrigued Montague as a child, is featured in As We Rise: Photog- raphy from the Black Atlantic, a major new publication from Aperture. The title comprises 400 images from Montague's collection and is named after an old adage. "The title, 'As We Rise', is a phrase my late father would always say – the idea of lifting as we rise," Montague continues. "As we do well, we have to pull up other people in our own community. And that stayed as a mantra for me in what I do. It's a metaphor for what I've been doing as a collector with these artists."
The photographs in As We Rise vary from monochrome shots taken in the early 1900s, to later works shot with digital cameras. The thread that connects all these images, from Gordon Parks to James Barnor, from past to present, is the shared experiences of Blackness across the Atlantic, spanning from the western hemisphere to countries in Africa touching the Atlantic Ocean. Though the collection reflects a kind of global consciousness and overlapping dynamics, it highlights regional disparities and distinct subcultures across diasporas, demonstrating heterogeneous Blackness. "The community in Canada is largely a reflection of people who got here through an era of multiculturalism. Pierre Trudeau, the father of our current Prime Minister, opened the door to bringing in people from Commonwealth countries in the 1960s and 1970s," Montague says of the Canadian immigrant experience, in particular. Migrants from Nigeria, India, Ghana, Jamaica, and other states that had once been colonised by the British empire, started new lives in Canada, mirroring the movement of people from these same countries to the UK. Even with shared origins, the endeavour to articulate an identity and interpret multiculturalism diverged. Parallels existed, but so did discrepancies, which was why representing geographic specificity in this project was so vital.
As We Rise is divided into three sections: community, identity and power. Montague has always been attracted to photo- graphs exhibiting an affirmation of Black life, finding beauty in the mundane. Today, most mainstream media depictions of Black people either celebrate joy to indict the white gaze, or feature the more degrading and stereotypical images of Black suffering. As We Rise is concerned with something else entirely: the relationships Black people have with themselves, and each other. Just like James Van Der Zee's portrayal of an upper-middle-class Harlem couple, this collection is replete with images of people who are building families, homes, countries and communities. Afro-Brazilian photographer Afonso Pimenta's (b. 1955) Cláudia and Children (1989) depicts a young mother in a black shimmering cocktail dress, posing with her two children in front of a wall-length wooden shelf filled with books, wine glasses and a decanter. It is a domestic scene of wealth, ambition and overall fulfilment.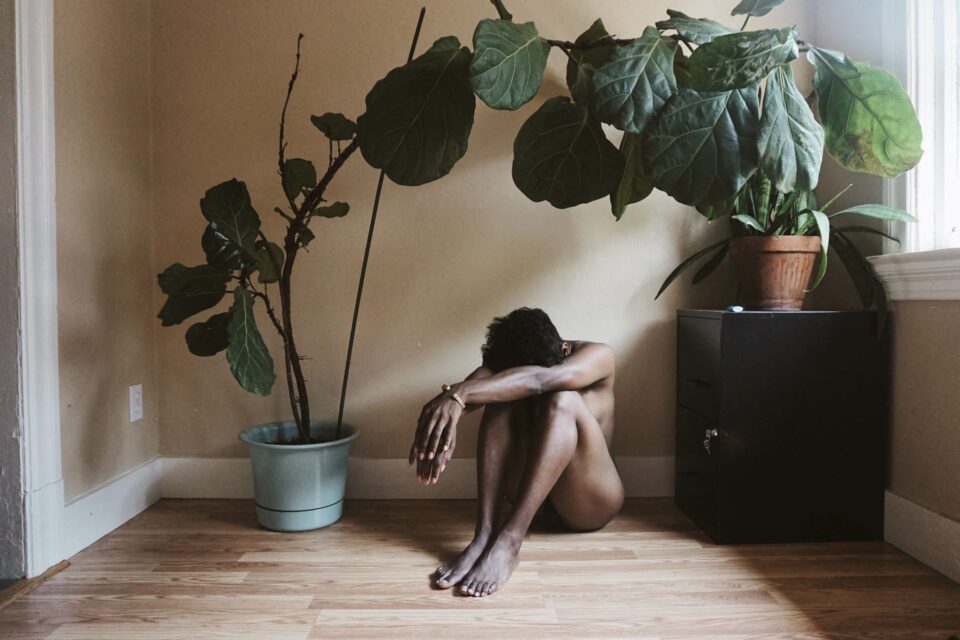 Jamel Shabazz's (b. 1960) eclectic shots of Brooklyn include a child somersaulting in the air above a destroyed mattress, staged portraits of boys in leather jackets and girls in cardigans on the front steps of a brownstone building. Malian photographer Seydou Keïta's (1921-2001) grayscale vignettes, shot in the 1950s before Mali gained independ- ence from France, reveal the change and modernisation faced by African society in the wake of WWII. However, rather than convey the violent schisms and instability so common in western-centric depictions, Keïta shows people with swag: two women in stylish patterned dresses and head-wraps sit on a blinding white Vespa scooter; three men pose in a studio in pressed shirts and loafers; and a serene young man, watch gleaming on his wrist, sits and stares directly into the lens, his posture suggesting ease and a tentative sense of curiosity. "The images that I collect are not around oppression and violence, but [focus on] showing the beauty of ordinary Black life," Montague continues. "This is like a secret knowledge, and there's this aspect of the Black imaginary – a magical realism – which is a bit of a cultural secret. There's a know- ing wink, a knowing nod I get from Black people when they peruse these images. Many of these pictures remind you of your own family: 'That looks just like my aunties getting together for a family event', or 'That looks like something my cousins in the UK did when they were visiting us on vacation.'"
The idea of the family album permeates the collection, which Nigerian-American writer, photographer and art historian Teju Cole notes in a letter to Montague: "These are pictures that say: I am not alone, I have another with me. Almost everyone here is in implied community. It is not that people are always in an attitude of celebration, rather that they are present as human beings, credible, fully engaged in their world." And part of the reason why this theme succeeds is that all of the featured photographers are Black; they possess a direct relationship to the subject matters at hand. "The interplay or interaction is what really matters in the picture- making for me," Montague says. "There's a big difference in a photojournalist that The New York Times sends in, who's not in the Black community. Something may be missing, which is the connection between photographer and the subject."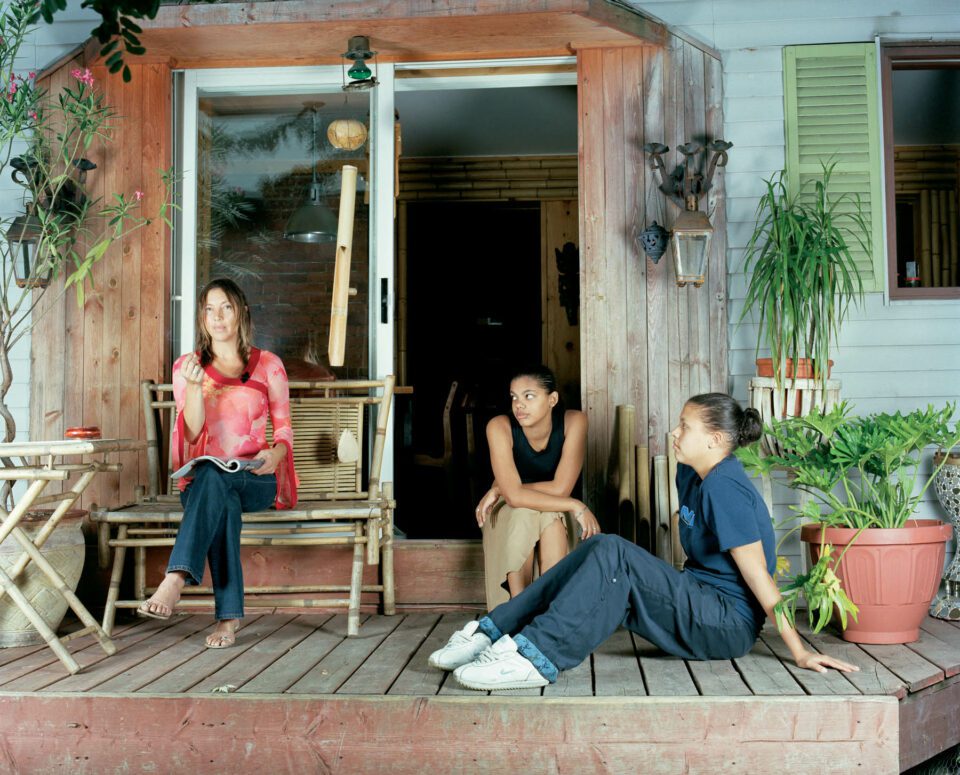 Sometimes that sense of association is with oneself – a raw existentialism not usually centred in photographic works of Black identity or the discussion surrounding racism and white supremacy. The works of acclaimed photographers Kennedi Carter (b. 1998) and Texas Isaiah express identity through the seclusion and revelation of self-portraiture, turning the gaze inward and existing in a stillness rarely witnessed by the outside world. In an untitled portrait, Carter is having her head shaved by her father. The artist stares intently, the body language trusting and protected towards a paternal figure. Light and shadow deepen the intimacy of the moment, the movement from one body to another. Texas Isaiah's self-portrait also offers a glimpse into a private space, but in a different fashion: the artist is stripped naked, sitting on hardwood floors beneath a verdant plant in a sterile room. Isaiah's face is buried, his hands hanging towards the ground with purpose and intention. It is a moment of surrender and intimacy – a quiet repose – an instance of vulnerability that asserts the right to rest and exist simply as a human being.
Beyond the visual narratives, the collection, as a whole, also brings attention to the shifting value of photography, especially as one of the few accessible art forms. Montague mentions that when he first began collecting, he was drawn to purchasing photographs because they were in his budget, and therefore included ease-of-access. Photography offers pathways, in more ways than one. Dawit L. Petros (b. 1972), an Eritrean-Canadian photographer, fled his country of birth as a child because of political unrest. Sharing and looking at photos became a means to communicate with family, a visual stand-in for loved ones who were not tangibly present.
"I grew up in a community in which individuals and families were dispersed from very early on. Photographs became an important catalyst which bound parts of this disparate community. The images that were on our walls, and in our photo albums, stood in the place of physical absence," Petros ex- pands. "In many ways, this is my foundation. I remember that our father was not physically present due to the war between Eritrea and Ethiopia. A small ID photograph of my father was very meaningful to myself and my brothers, and it was my mother's understanding that we needed to communicate with that visual representation, that image of our father."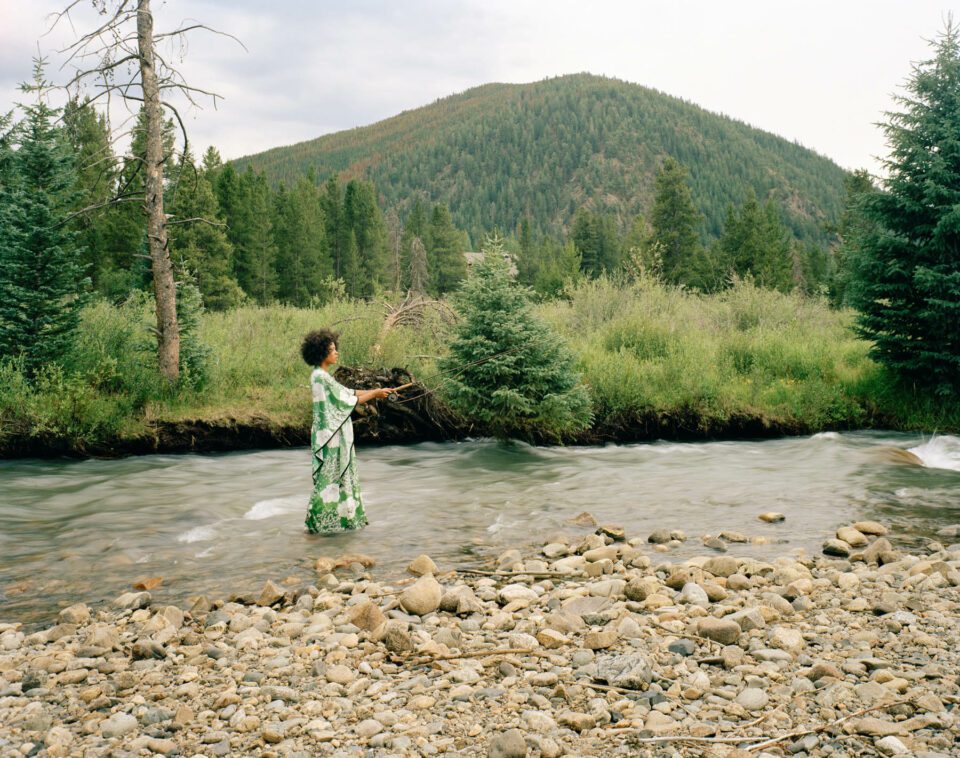 Petros' contributions to As We Rise reconfigure a community from the fragments of displacement. Hadenbes (2005) shows an Eritrean family on a jade green lawn in front of a white picket fence, all equidistant from each other except for the mother, whose arm is lightly placed on the back of her older son. Even in this vision of a nuclear family, who appear to have it all, there is a sense of ambiguity and subtle apprehension on the faces of Petros' subjects, an indication that something irretrievable has been lost, an uncertainty about the future of the multicultural Canada, which awaits them. Identity, after all, is never a fixed concept, but a kind of phenomenological subjectivity that is perpetually in a state of motion, dependent on the whims of social-political forces beyond the control of everyday individuals. It is also shaped by how a community ultimately chooses to represent itself.
The overall message projected in As We Rise is not of survival, of enduring violence and systemic oppression, or even the inverse of joy – celebration and resilience – but a simple, faithful rendering of love, strength in hope and honest vul- nerability. Moreover, it shows all the possibilities of imagining a new way of being. "The cultural theorist Stuart Hall stated: it's being and becoming. Looking at the lives in these photographs, it's part of a Black imaginary. The position of power in these pictures is something to aspire to. It's this feeling that I'm not a second-class citizen, I'm running things here in my neighbourhood. I got this," Montague concludes.
---
Words Iman Sultan
As We Rise: Photography from the Black Atlantic is published by Aperture
---
Image Credits:
1. Kennedi Carter, Untitled (Self-Portrait), (2020). From As We Rise: Photography from the Black Atlantic (Aperture, 2021). Courtesy Kennedi Carter.
2. Mohamed Camara, Matins, (2006,
from the series Certains). From As We Rise: Photography from the Black Atlantic (Aperture, 2021). Courtesy Mohamed Camara and Galleri Flach.
3. Texas Isaiah, My Name Is My Name I ( 2016). From As We Rise: Photography from the Black Atlantic (Aperture, 2021). © Texas Isaiah.
4. Dawit L. Petros, The Porch (2003). From As We Rise: Photography from the Black Atlantic (Aperture, 2021). Courtesy the artist/Bradley Ertaskiran.
5. Xaviera Simmons, Denver (2008). From As We Rise: Photography from the Black Atlantic (Aperture, 2021). Courtesy the artist and David Castillo.