Presenting work by nearly 100 of the latest voices in contemporary art, The Other Art Fair returns to Brooklyn for the Spring 2019 edition. Presented by Saatchi Art, it is an exciting platform for new talent and independent practitioners – championing the next generation across painting, photography, sculpture, printmaking and more. Located in the creative create of New York, the event offers an immersive environment for viewers to revel in today's diverse and responsive artwork.

Shown above are works by Poland-born, London-based artist Marek Emczek Olszewski, featured at The Other Art Fair. Channeling an interest in light and shadow play, the photographer creates minimal works that translate buildings into basic forms. Removing structures from their original context, each image reflects on the communicative possibility of tone and silhouette. Bright blue skies contrast with bold blocks of white, red, green and yellow, offering optimistic and satisfying compositions.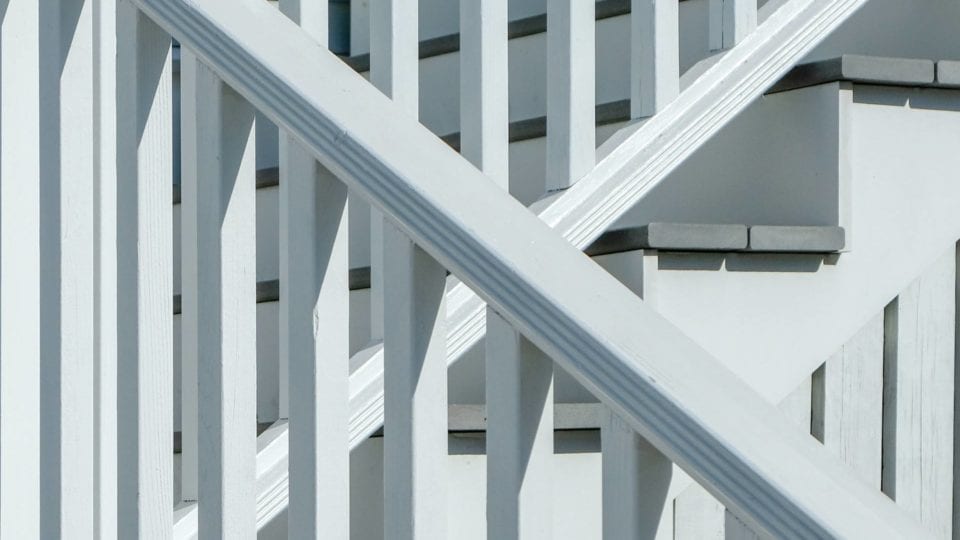 Massachusetts-based fine art photographer Diana Cheren Nygren takes a similar approach. Shown above is an image from the series Flat City. Reducing the metropolis to an abstracted formation of lines, colours and shapes, the collection focuses in on geometry found within the urban landscape. Repeated patterns of rectangular windows, intersecting diagonals and unexpected shadows highlight architectural density. "My pictures of the urban environment generally show it as a backdrop, a detail, or an abstraction, rather than a living, moving being," the artist notes. "They are portraits of cities and locations, remarkable for their distinct character."
See the works at The Other Art Fair, Brooklyn. The event runs 2-5 May at Greenpoint's Brooklyn Expo Center. Find out more here.
Credits:
1. Marek Emczek Olszewski, Sequence.
2. Images by Diana Cheren Nygren, from Boston: Flat City, 2017-
3. Marek Emczek Olszewski, Scalpel and Los Tres.