London Gallery Weekend (LGW) originated at the grassroots level during the pandemic. Now, it takes place the 2 – 4 June and unites over 80 galleries across the capital. This year's event will include new and cutting edge spaces such as Maximillian William, as well as long-standing institutions like Victoria Miro. There's also an extended performance programme featuring artists Li Hei Di, Minh-Lan Tran and Nicole Bachmann. They will perform a series of choreographed and spoken-word pieces at Piccadilly, Peckham and Hoxton. LGW provides a comprehensive snapshot of the current artistic landscape, with exhibitions engaging with topics of decolonisation, gender, memory and sustainability. Here, we present five to see.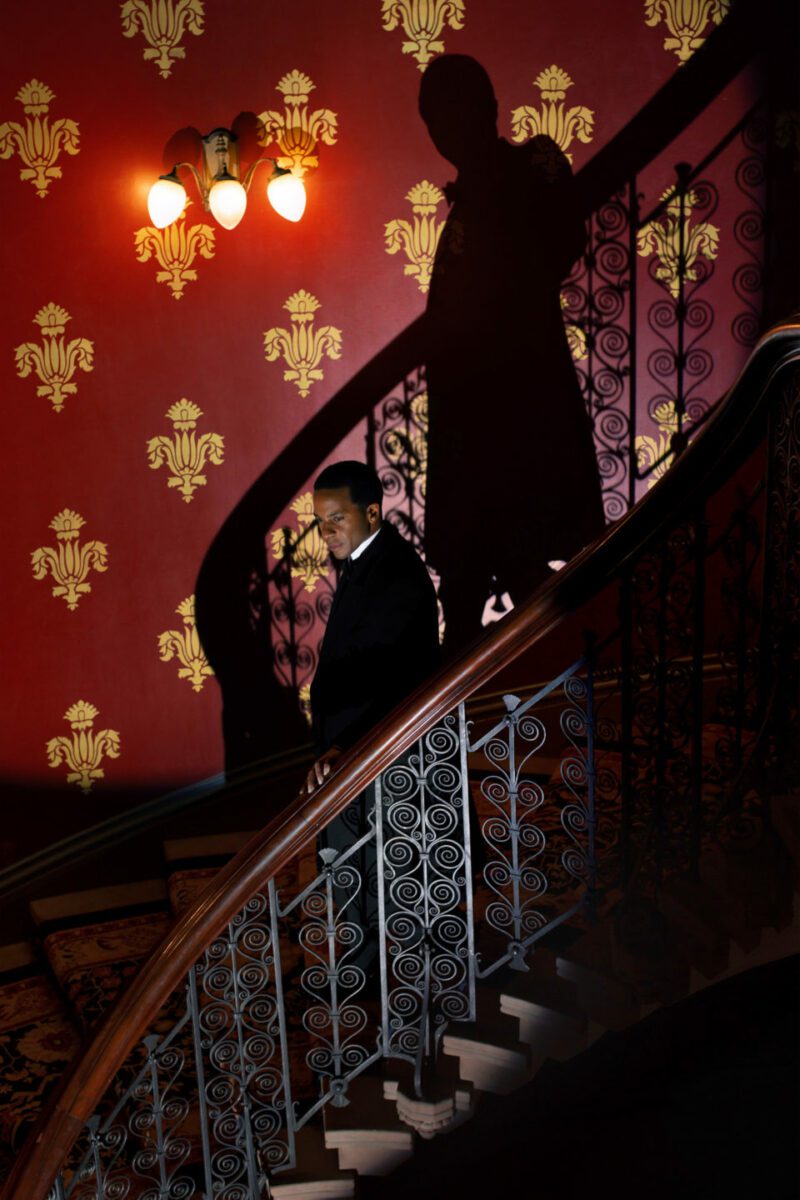 Isaac Julien, Once Again…(Statues Never Die), Victoria Miro
The artist's latest work is an immersive five-screen installation commissioned by the Barnes Foundation in celebration of its centenary. It explores the relationship between Dr. Albert C. Barnes, a US collector and exhibitor of African material culture, and the philosopher and cultural critic Alain Locke, known as the Father of the Harlem Renaissance. Through moving image, Julien examines the often neglected place of objects in western collections, drawing on "critical fabulation": a technique of speculative storytelling.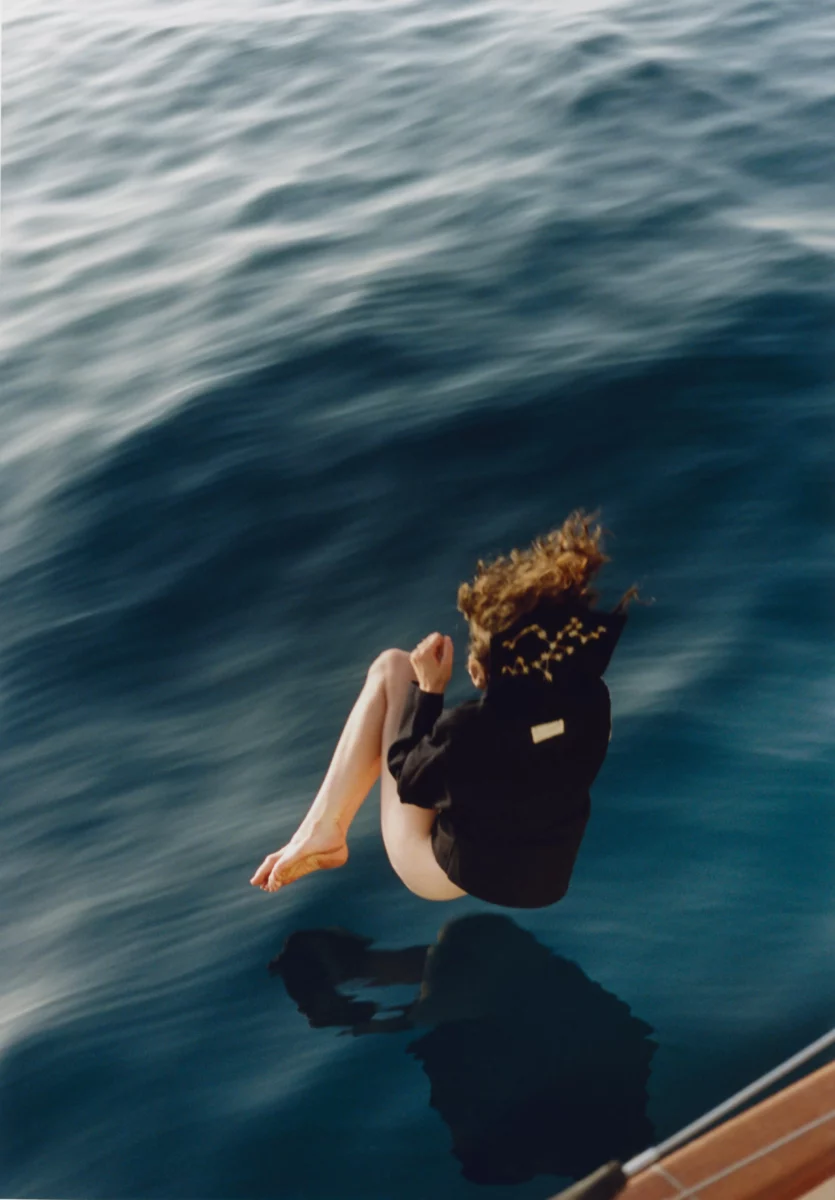 Coco Capitán, Naïvy: In Fifty (Definitive) Photographs, Maximillian William
Spanish-born, London based Coco Capitán's series, Naivy, travels from Tokyo to Soho. Its title plays on "navy" and "naivety", creating a fictional maritime world through enigmatic imagery. Photography, paintings and found objects foreground themes of belonging, freedom and sexuality. Images of women jumping into the deep water – dressed in sailor uniforms – stand out from the display. As curator Lena Fritzsch writes, a viewer must answer: "Has your life the dimensions of a pool, or the ocean?"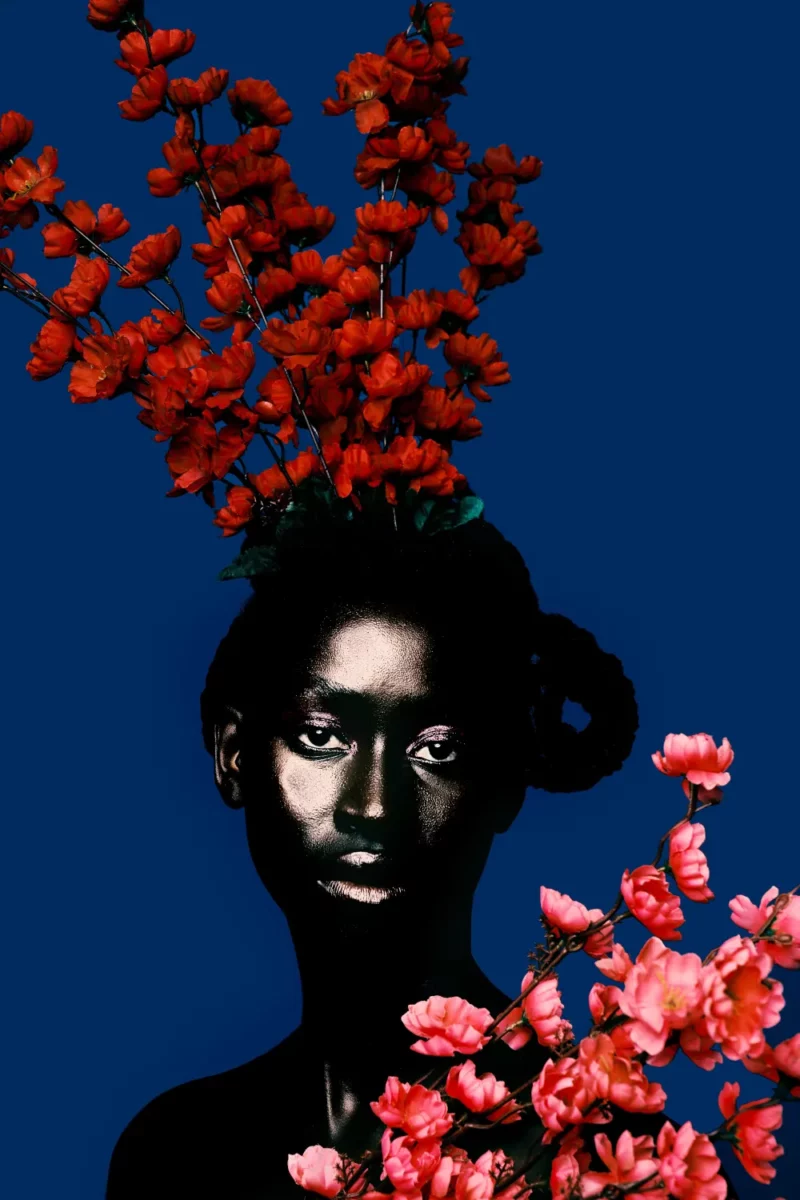 Morgan Otagburuagu, In Bloom, Doyle Wham
Morgan Otagburuagu is a self-taught photographer who has made major waves in the fashion and art industry with his unique portraiture. This solo series celebrates beauty in Blackness, observing how darker skinned women can often be stigmatised in society. It also explores the cyclical nature of life and death through flowers. The organic forms are important markers associated with celebration and mourning, revered for their meanings of love and sorrow. The work represents a move towards rebirth. Following the passing of both the artist's parents in 2021, it combines a respect for the past with a hope for the future.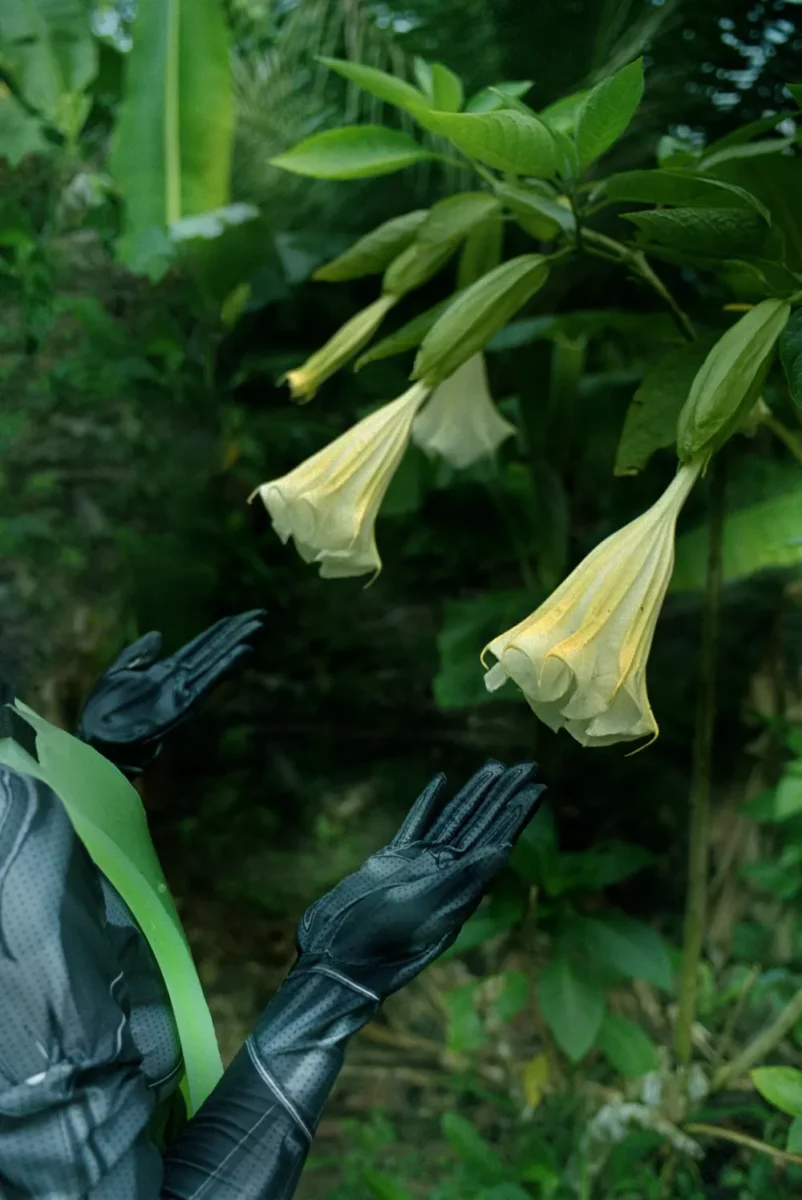 total climate part 2: wavelengths, Nicoletti
Comprising works by artists such as Ali Cherri, Candice Lin and Jean-François Vanel-Pierre, wavelengths is the second chapter of total climate, a three-part exhibition that explores the relationship between colonial history and ecology. It examines the way colonialism operates within museums, science and taxonomy. Patricia Domínguez investigates healing practices through the use of indigenous plants. In her research, the artist counteracts the erasure of traditional practices, tracing patterns and relationships of labour as she examines humanity's symbiotic relationship with the environment.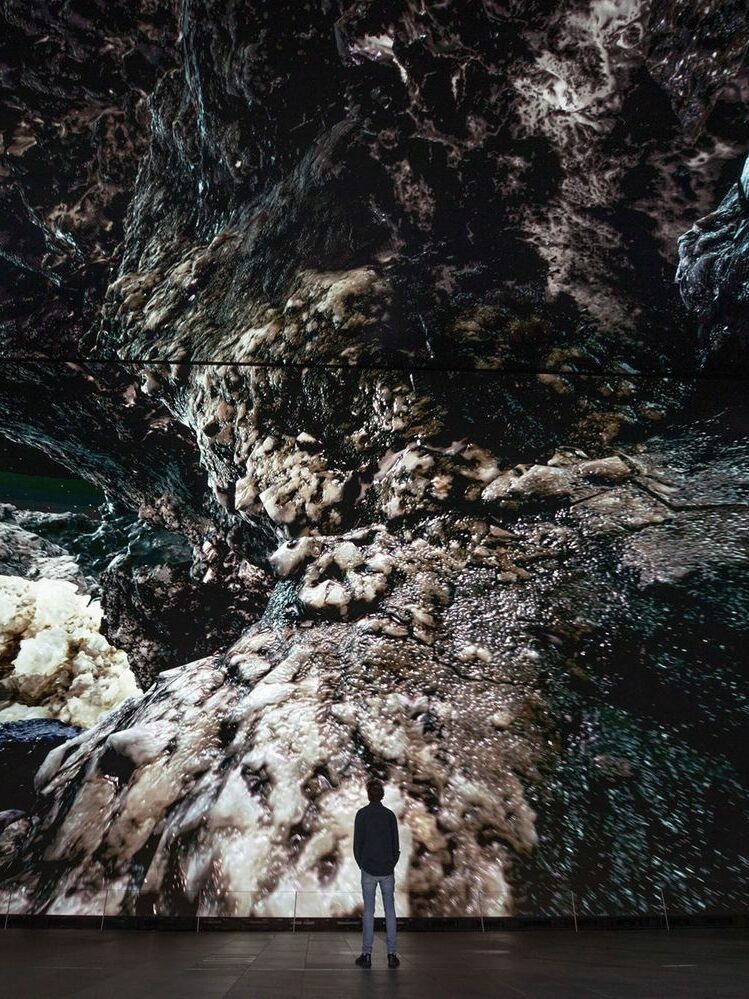 Jakob Kudsk Steensen, Liminal Lands, Outernet Arts
Danish artist Jakob Kudsk Steensen has digitised an array of photographs gathered from fieldwork in the salt marshes of southern France. The result is a 3D composition that highlights the otherwise unseen macro- and microscopic ecosystems of the wetlands. The video begins slowly and rhythmically, leading the viewer away from the human realm into a plant, animal and bacterial world. Scales are manipulated, stretched and expanded, showing the ecosystem from a changed perspective. "Through this much more extreme engagement with nature, I found out that you have to spend enough time in a place to start seeing it, to realise that it looks and feels different than anything you can imagine."
---
Image Credits:
1. Morgan Otagburuagu, 'Eden', 2023. 40x60cm. Ed. of 6.
2. Isaac Julien, Sonata in Red (Once Again… Statues Never Die), 2022.
3. Coco Capitán, 'Deepest jump to blue', 2022. C-Type Print, 50 x 37.5 cm © Coco Capitán. Image courtesy the artist.
4. Morgan Otagburuagu, 'Perrenial', 2023. 60x90cm. Ed. of 6.
5. Patricia Dominguez, 'Matrix Vegetal', 2022. Analogue photograph printed on Hahnemu Hle Rag Ultrasmooth 305G paper, 100 X 66 cm. Courtesy of the artist and Cecilia Brunson Projects.
6. Artwork Still, 'Liminal Lands', Jakob Kudsk Steensen.
---