Michael Wolf (1954-2019) was a chronicler of life in cities. Across a career of over 40 years, the photographer captured architecture from Paris to Hong Kong, recording the realities of metropolitan life in the 21st century. In the current exhibition at Bruce Silverstein, New York, abstracted compositions reveal endless façades of high-rise buildings. Tiny windows multiply as if by digital manipulation, pinpricks amongst great swathes of pink, green and orange. "By zooming in on details, I manage to introduce a certain vernacular visual language as well as balance the faraway with the up close," Wolf told Artforum in 2008.
The images ask the question: What does it mean to live in the metropolis? These compositions seem to point to a sense of isolation. Behind every door is an individual – each with a distinct personal history hidden within the multiplex. By highlighting a sense of anonymity, Wolf drew attention to the people within these buildings. Who are they? What accounts can they tell? "There are a lot of images which suggest a story," Wolf said when interviewed by Foam, Amsterdam, in 2012. "You're not quite sure what story it is… those are the images I'm interested in finding because it just leaves a lot open for the imagination."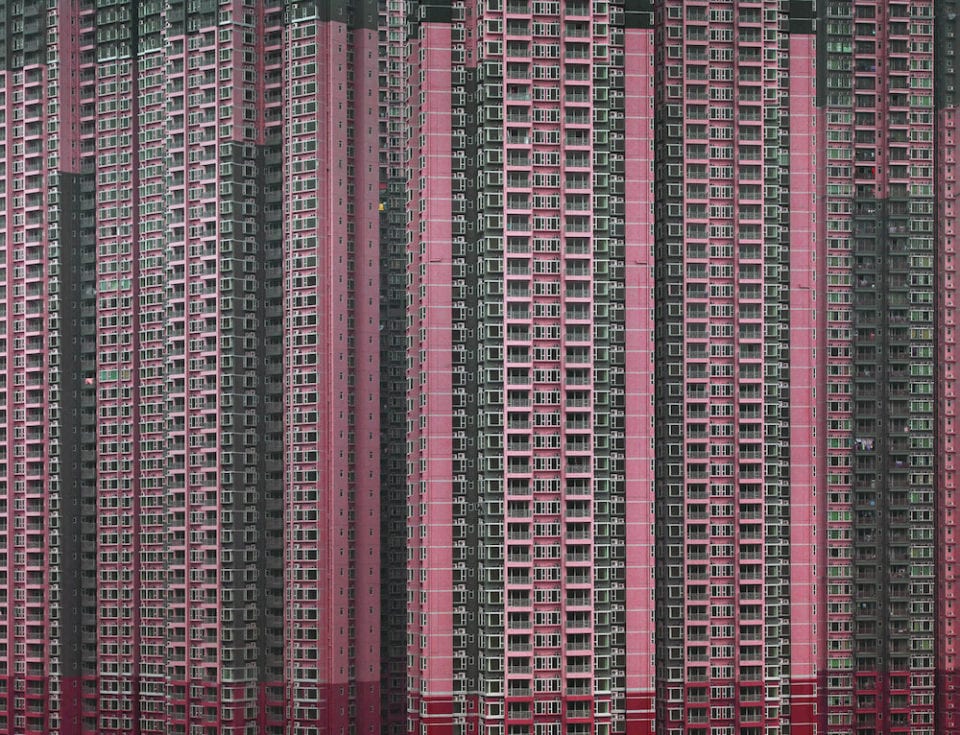 These people are the focus of Tokyo Compression, a series which moves away from skyscrapers to navigate underground spaces. The portraits capture commuters enduring the crush of the city's subway. Faces and hands press against steamy glass doors. Some gesture to the photographer in resistance. The figures are crammed into identical carriages – occupying an uncomfortable space between work and home. These daily subterranean train journeys are a metaphor for the wider 21st century condition: busy, unrelenting and increasingly fast-moving.
Wolf also regarded image-making as a form of preservation. "I see it a bit as my mission to document things in Hong Kong which are vanishing, which are disappearing, primarily through urban renewal," he explained to Arch Daily in 2017. The shots are a means of remembering ways of life and social constructs – including the tension, seclusion and density of city living.
Metropolis runs until 21 December. Find out more here.
Lead image: Michael Wolf, Back Door #2, 2006