Neon letters. Coca-Cola adverts. Road signs. These are the texts that inscribe the American landscape. Since the early 1960s, photographer Lee Friedlander (b. 1934) has recorded this vernacular, framing storefronts and large-scale billboards within expansive compositions. By consolidating vast amounts of visual information into singular images, the artist uses the language of commerce to reflect upon the fast pace and density of city life. These works are on display in Signs at Fraenkel Gallery, an exhibition examining this unique approach to the street.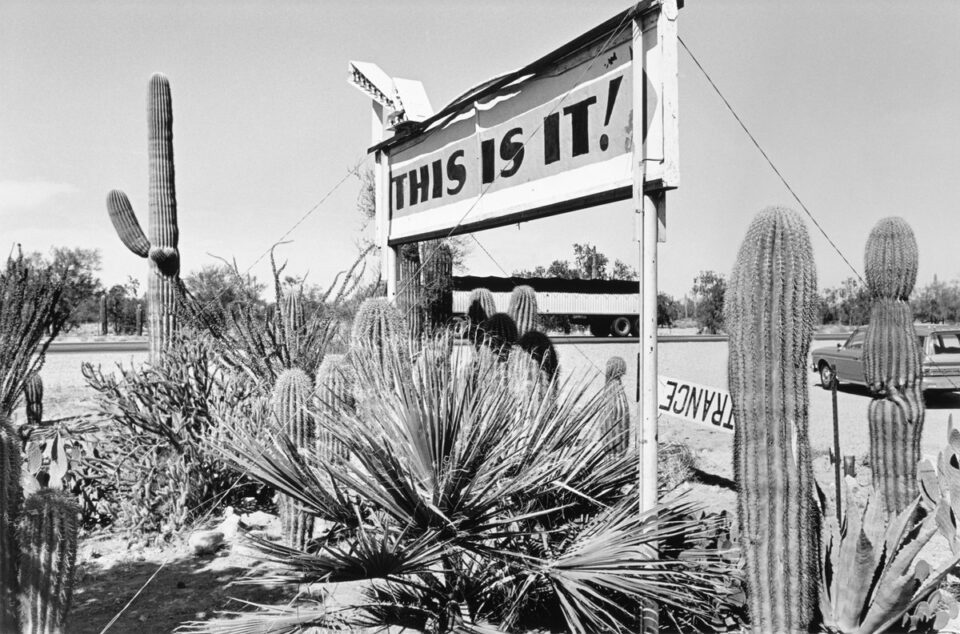 Friedlander – whose work was included in the seminal 1967 exhibition New Documents at the Museum of Modern Art, New York – finds inspiration within the changing urban landscape. "You don't have to go looking for pictures," he notes. "The material is generous. You go out and the pictures are staring at you." This spontaneous approach is deeply experimental, zooming in on and combining surprising visual fragments.
Elements of pop culture meet the mundanity of everyday life. Elvis Presley posters are emblazoned upon the entrance to a furniture store in Arkansas (1961). A bronze statue stands surrounded by skyscrapers in New York City, (1974) – crowned by the instruction to 'Enjoy Coca-Cola'. In each instance the viewer is encouraged to make unusual and thought-provoking connections, often between history and the present.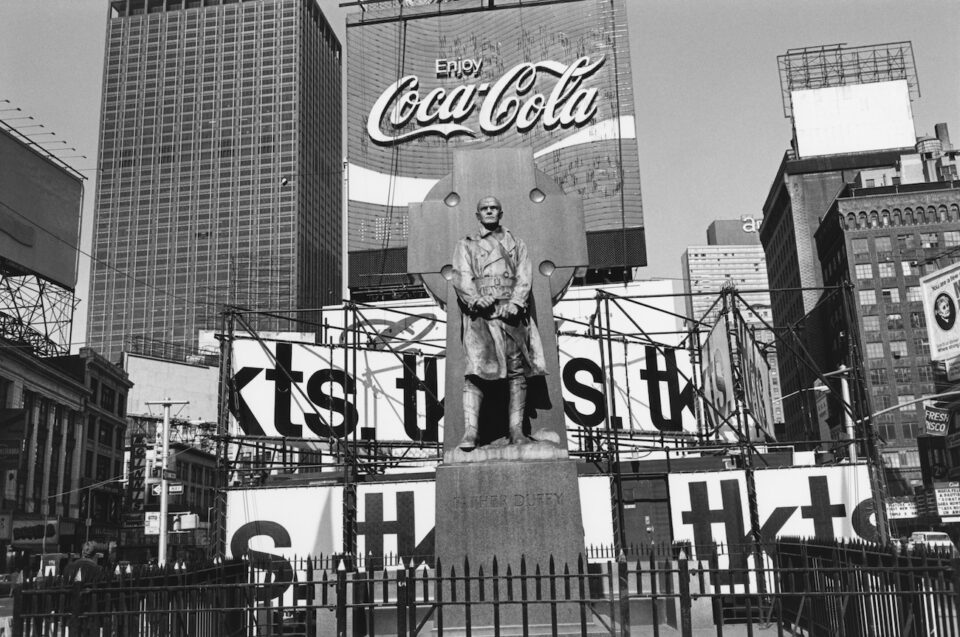 A sense of humour and self-consciousness runs throughout the collection. In Rapid City, South Dakota (1969), viewers glimpse the artist's face in the rear-view mirror. Faced with a 'Dead End' sign, the car appears at a standstill, stopped by a fence and a looming life-sized dinosaur. Friedlander continues to play with reflections throughout his oeuvre, continually appearing in shop windows as a silent shadow or silhouette.
Signs runs 11 July – 17 August. Find out more here.

Lead image: Lee Friedlander, Newark, New Jersey, 1962.