British artist and photographer Paul Hart (b. 1961) has photographed the Fens for over eight years. The reclaimed marshland in the east of England is marked by agricultural production, human migration and reclamation from the sea. The series Drained (2016-2017) and Farmed (2009-2015), on view at Fen Ditton Gallery, Cambridge, look at traces of intervention in the landscape.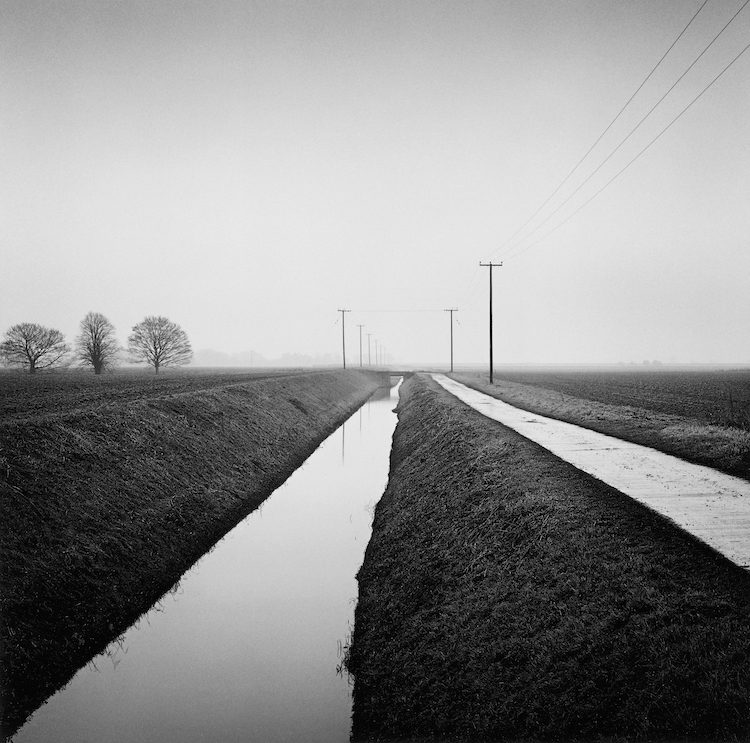 Displayed alongside works by American photographer Mark Steinmetz (b. 1961) and the late Fay Godwin (1931-2005) in the show Land Lines, Hart's images reveal hidden truths within an altered topography. The relationship between humanity and nature is brought into focus, as each meditative black-and-white image points towards narratives just beyond the surface. Ultimately, the analog works raise timely questions about our responsibility to the environment, asking us to look closer.
The exhibition runs from 27 September – 20 October. Find out more here.

Lead image: Paul Hart, Lyn Way, 2013. From the series Farmed.