Manchester-based photographer Robert John Watson captures unnoticed spaces in the urban landscape. The new exhibition In Praise of Blandness at Manchester Central Library invites audiences to consider their surroundings, drawing attention to forgotten buildings and overlooked spaces.
The image-maker speaks to Aesthetica about the creative process, delving into key influences and the impact of lockdown.
A: What draws you to the everyday?
RJW: I'm drawn to the everyday as it is everywhere. However, when something is commonplace, it tends to get filtered out of our consciousness. The challenge is being able to see something in the everyday that will translate into a two-dimensional image and is capable of being a source of contemplation for the viewer.
A: Has lockdown affected how you work, or your exhibition?
RJW: It completely stopped it! I did as advised and stayed at home, tempting though it was to go out and shoot empty cityscapes. Lockdown prevented me from shooting for the five months before the exhibition images had to be ready for production and display. It was quite a shock when the gallery advised me they were opening on 20 August, much sooner than expected. Having 20 days to produce and hang a complete exhibition was a deadline I won't forget in a hurry. Luckily, I work with some remarkable companies who produce my work; their help was much appreciated.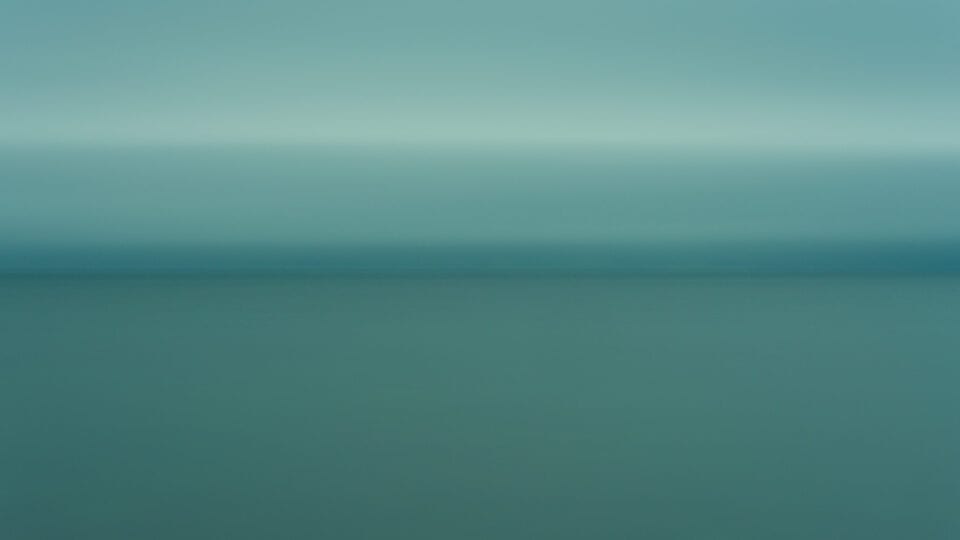 A: Your architectural photographs are often abstracted – featuring sharp lines and symmetry. What do you look for when you're out with your camera?
RJW: Shooting large format film requires a lot of planning in advance, so I almost never head out on a whim with all the equipment required to shoot a final photograph. Everything is planned, from my composition to the exact film I'm going to use. The only thing over which I have no control is the weather – a problem when most of my pictures are based in the UK.
For my architectural images, if I find a building that attracts me then I try to see it through the eyes of the architect. A large concern is whether I should include the building's environment or not. Manchester, where my current exhibition is homed, is a hotbed of development. Deansgate Square, for example, is a residential development that I was determined to photograph well. Finding the right composition took four visits. Then came the wait for the conditions to be correct. The light had to be completely flat. Absolutely no blue sky. The reason for this is that the buildings are nothing but glass. Colour and harsh shadows would distract from the form.
Symmetry is very important – both in my photographs and in design in general. The Victorians utilised symmetry in the home to maximise the aesthetic impact of their wealth, with particular emphasis on the placing of expensive possessions with balanced form on the mantlepiece. Books were written and templates produced to guide homeowners, such was the importance of symmetry.
Looking back at my Deansgate Square image (Untitled XI), there was no way that the final scene could be symmetrical. However, if you look closely, the middle building is perfectly symmetrical 'to the window' between the two outer buildings, even though it is full of converging verticals. I like this, as it gives a sense of grand scale. I also cropped it very carefully to remove clues that give the viewer any points of reference, increasing its abstract sense and apparent scale.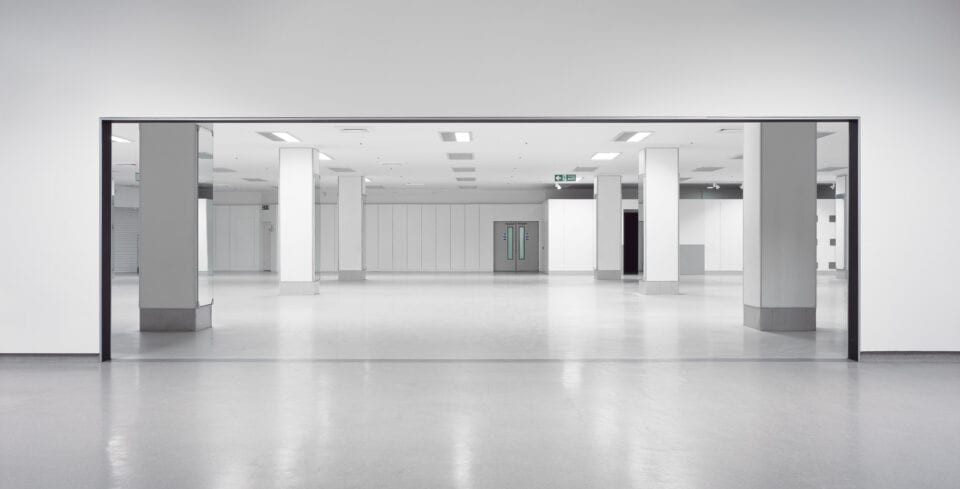 ---
A: Who are your inspirations?
RJW: Andreas Gursky. A master of the (sometimes highly edited) everyday. I have been described as Britain's Andreas Gursky. A very nice compliment indeed. However, any artist wants the Holy Grail of having his or her work instantly recognisable as their own.
Helmut Newton was in a class of his own when it came to getting the best from his models and sitters. Guy Bourdin is an inspiration, simply for his incredible use of colour. A very difficult skill to perfect without the final image looking gaudy.
Jan Grover is also highly influential – when she moved from painting to photography, she put the photographer's struggle as an artist into words that anyone can understand by saying "…if you have a cow and grass, how do you make the grass as important as the cow?"
A: Why do you shoot large format images?
RJW: I shoot Large Format film for a few reasons. Mainly for the movements between the lens and the film plane that are allowed by the cameras. These allow the image to have absolutely everything in focus and help prevent converging verticals. Secondly, for the resolution, which only a large sheet of film can deliver. The majority of my images are produced large. It's important that there is minimal loss of quality when doing this. Thirdly, it's more of a craft than the 'technical exercise' that is a digital capture. Of course, it's not the camera that takes the picture, but the 12 inches behind it, and I would use a digital camera if it was the only way to produce the image that I have in mind.
A: How do you construct a final image? What does your process look like?
RJW: Most of the work is done before I actually release the shutter. I know exactly the composition that will work best and I will choose the film that gives me the results I desire. Sometimes getting permission to shoot the scene from the optimal vantage point is just as much of a challenge as taking the picture itself. The film is sent to London to be developed, then to Scotland to be Drum Scanned before work starts on the computer. I enjoy this part just as much as taking the picture. It is somewhat mindless, but I know the hard work is done. I can relax and listen to music, becoming lost in the picture, digitally removing the remaining dust spots and debris that are unavoidable in film photography. My images have to be as clean as possible before printing and being face mounted behind acrylic. All my current photographs are Diasec mounted. It gives them a tangible quality.
A: What do you hope audiences take away from your exhibition?
RJW: People tend to take time looking at art, giving it more attention than they give their environments in everyday life. My work aims to encourage the viewer to see places they may know in a different light – that there is more to be enjoyed in the blandness of normality.
---
In Praise of Blandness runs until 31 December. Find out more here.
---
Images courtesy Robert John Watson.