"I want to ask questions about identity, and about what it is to be human, but not about what it is to be me." Taking on the roles of both artist and subject, Anja Niemi (b. 1976) reinvents the genre of self-portraiture by crafting alternate worlds. Within these landscapes a variety of characters come to life, each questioning notions of identity and conformity.
Brought together for In Character, an exhibition of works opening at Fotografiska, Stockholm, the images play with notions of the uncanny. Positioned within pastel, lavish backdrops, Niemi's figures undergo a process of doubling and anonymising that delves beneath the surface.
Featured series include Darlene & Me, which explores the construction of femininity in society and cinema through the doubling of Darlene, a figure inspired by 1950s Hollywood. Further delving into the language of film, She Could Have Been A Cowboy looks to Westerns, reflecting a restless internal dialogue and asking the question: who is really free to be who they want to be?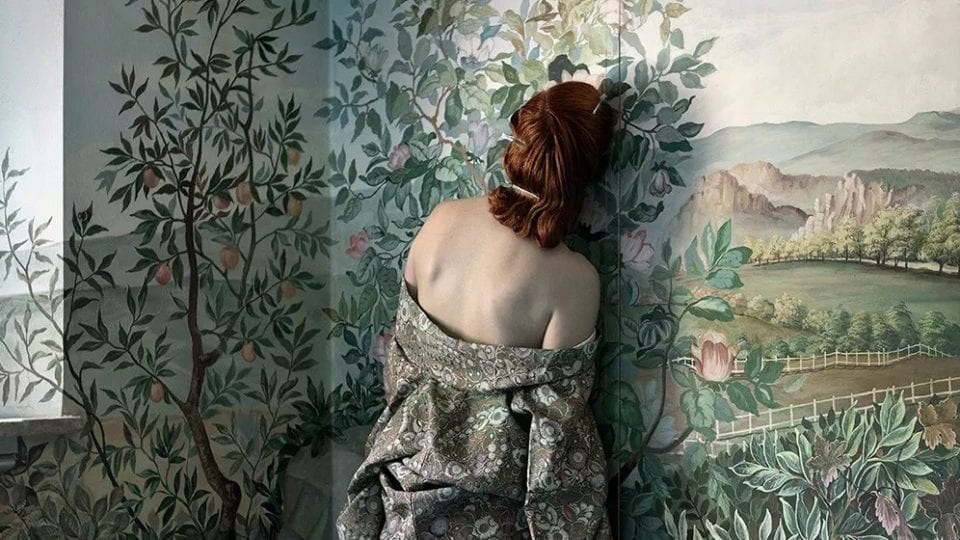 The artist explains: "She Could Have Been A Cowboy is not really about being a cowboy. It's about wanting to be another. I wanted something that could stand for a vast number of things, a symbol for all those dreams not being fulfilled, whether they are to do with sexuality, gender, religion, or lifestyle."
A sense of isolation comes to the fore across the collection, and is most deftly demonstrated in The Woman Who Never Existed, as the figure's richly-decorated gowns blend into a meticulously-chosen interior. As Niemi continues: "I think a lot of us have something we wish we could do or be, but something prevents us. I wanted my characters to be symbols rather than real people. They could be anyone. It's not about who they are but what they stand for."
The exhibition runs until 7 April. Find out more here.

Lead image: © Anja Niemi, The Receptionist.