Borders, ecological crisis and the human condition. These are the themes explored in this week's recommended viewing – spanning portraiture, documentary and illusion. Artists from across the globe hold up a mirror to the world through photography. Model making, staged scenarios and candid images come together in an interpretation of the modern world.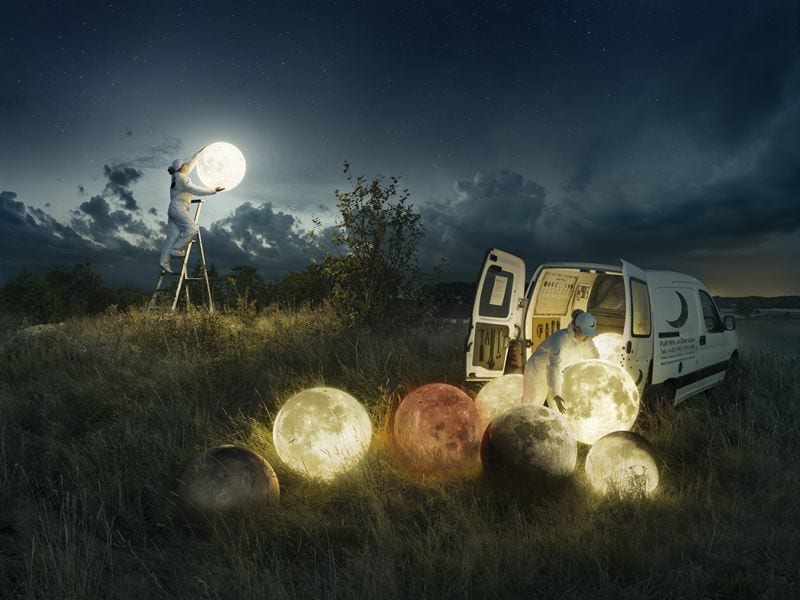 Erik Johansson: Places Beyond, Fotografiska, Stockholm
Erik Johansson's (b. 1985) surreal compositions invite audiences to step beyond reality – transforming the familiar through illusory scenarios. Lakes crack like mirrors. Employees flips the switch between night and day. Glowing moons are loaded into white vans. These photographs ask the question: What if? Johannsson explains: "I became more and more interested in telling these stories, in surprising the viewer and making them think – for example about what we are doing to our dear planet." Until 1 March.
Nadav Kander: Portraits, Flowers Gallery, London
Nadav Kander (b. 1961) is recognised for personal and contemplative artworks that hold up a mirror to society. The photographs invite viewers to pause and consider today's issues, from globalisation to industrial decline and climate catastrophe. The artist's enigmatic portraits continue this approach, capturing cultural figures and unknown sitters through a quiet and emotive approach. The images point towards hidden and universal truths, moving beyond public persona or status. Until 21 December.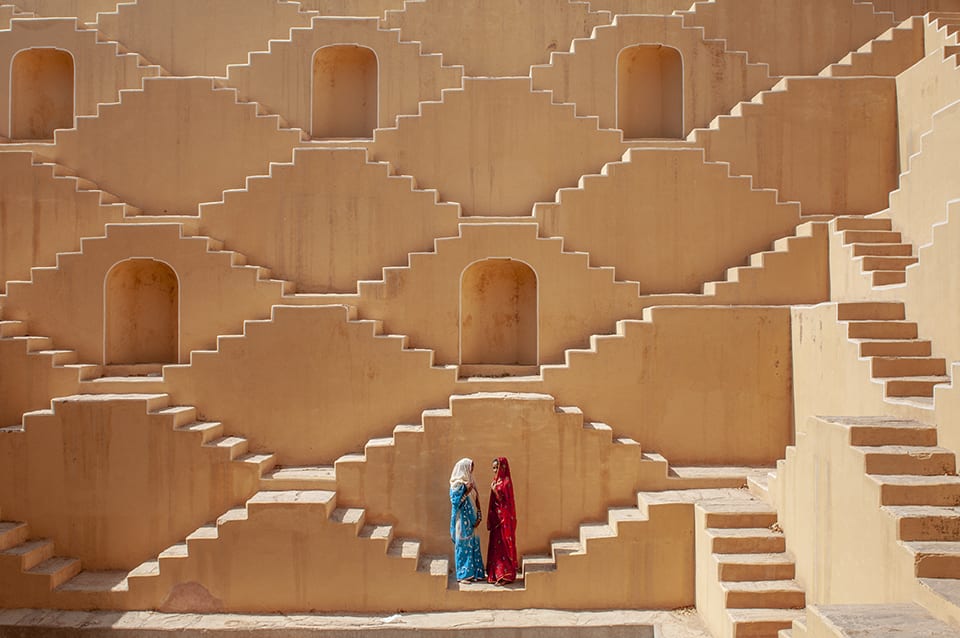 Walls: Defend, Divide and the Divine, Annenberg Space for Photography, Los Angeles
Throughout human history, walls have defined how people live, where they can go and how they distinguish one another. They provide places of reflection, imprisonment, safety and segregation. This exhibition is split into six sections: Delineation, Defense, Deterrent, The Divine, Decoration, and The Invisible. These categories overlap and change meaning according to context, much like walls. More than 70 artists document and probe the myriad definitions and possibilities of these structures. A timely and necessary exhibition. Until 29 December.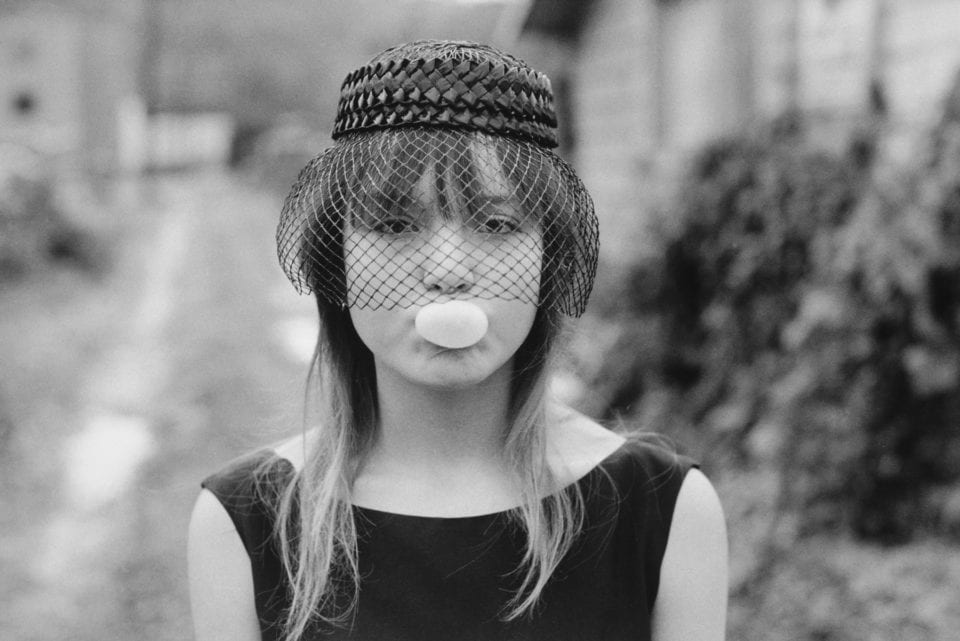 Extraordinary: Photographic Perspectives on Everyday Life, Institut pour la photographie, Lille
This programme of seven exhibitions covers the history of photography from the 19th century to today. Featured names include Lisette Model, whose works emphasise the importance of individual perspectives; Thomas Struth, revealing everyday life through documentary and Laura Henno, navigating a lost city in the heart of the Californian desert. The shows explore key themes of identity, politics, surveillance and tourism. Shown here is work by Mary Ellen Mark, whose images are featured as part of a tribute to Model. Until 15 December.
James Casebere: On the Water's Edge, Sean Kelly Gallery, New York
For almost 40 years, James Casebere (b. 1953) has devised illusory table-top models, creating thought-provoking and visually deceptive photographs. The works in On the Water's Edge are flooded pavilions. Rendered in vibrant colours, the geometric structures stand surrounded by inky pools. The works are about adaptation, ingenuity and optimism in the face of impending crisis. "These things could be rising out of the water like the first creatures to emerge from the sea and live on solid ground," Casebere notes. Until 25 January.
Lead image: James Casebere, Santa Teresa White Duplex, 2019.
Gallery images:
1. Nadav Kander, Homeless Woman, Los Angeles, USA, 1998.
2. Nadav Kander, Daniel Kaluuya I, London, England, 2012.
3. James Casebere, Bright Yellow House on Water, 2018.
4. James Casebere, Blue House on Water #2, 2018.