Design Museum Den Bosch's latest show, BodyDrift – Anatomies of the Future, displays a recent history and an imagined future in which human bodies blend with machines. In defence of a deep-rooted artistic engagement with technology, Curator Fredric Baas adopts art and design to usurp the feeling of fear that keeps tickling our prejudices.
In the 21st century, our physical appearance is constantly being 'improved' and protected. This process has been going on for ages, but it has reached its zenith in light of current technological advances. In the section Better Bodies, artists share a fundamental faith in the intelligence of the physical form. Crucial is the work of Ana Rejcevic, whose sculptural interventions Animal: The other side of Evolution pieces no. 2,3,7 appear as adorning extensions for the body, with a glimpse into the animal world.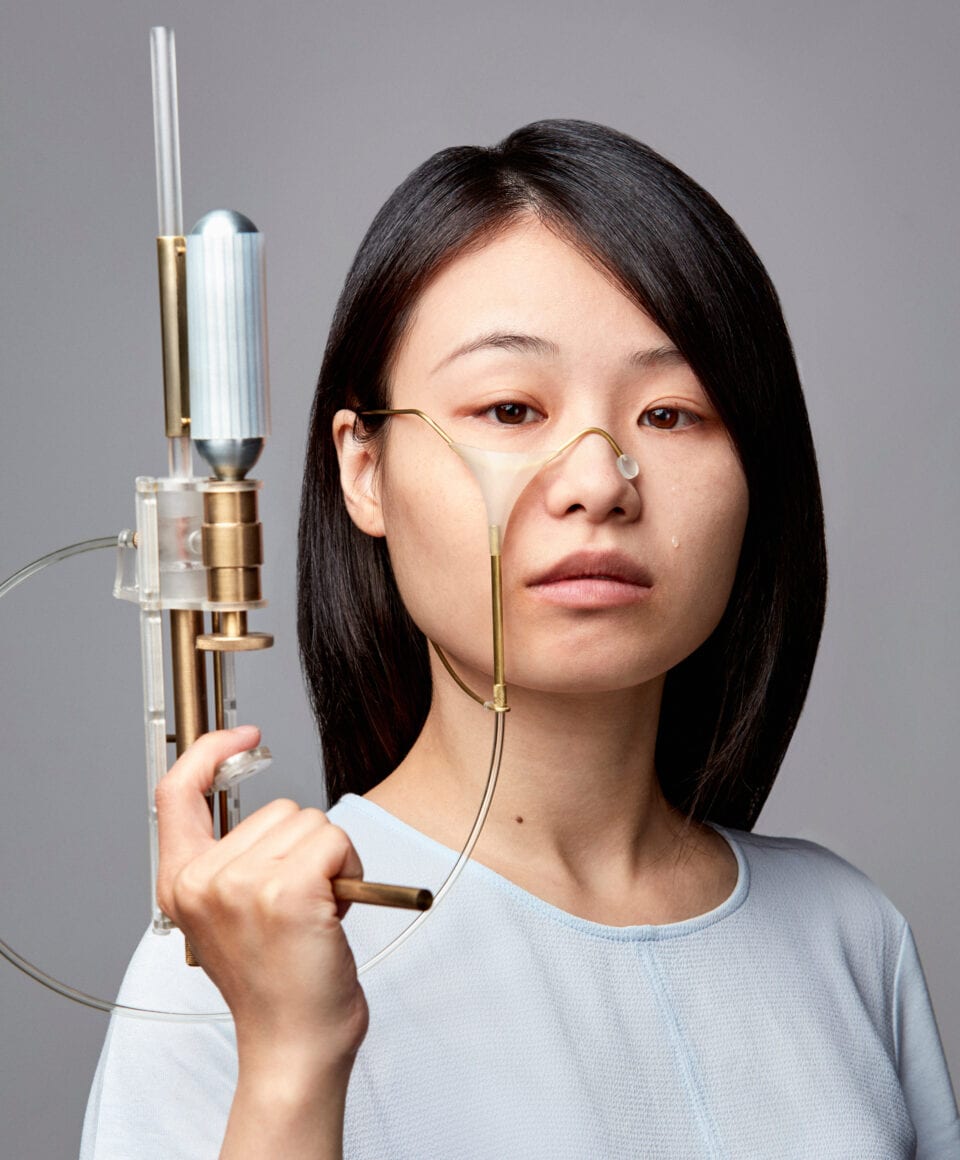 Meanwhile, Taiwanese artist Yi Fei Chen transforms weakness into strength with the playful Tear Gun. In this piece, technology can protect and defend. Chen was born in Taiwan, where she was brought up with a strong sense of authority. Because of this, she struggled to question her tutors. Chen visualised this personal struggle as a conceptual graduation project – a brass gun that fires tears she has collected.
Elsewhere, in the section titled Biometric Body, bodies become vulnerable amongst networks, and lose control of anonymity and intimate data. Measurements and recording machines raise the doubt whether technological developments are beneficial or illusional. Through the interactive installation Biometric Mirror, Lucy McRae and Niels Wouters challenge the algorithms used in cosmetics to pursue ideal beauty, intending them as form of manipulation and wondering what the real better version of us is.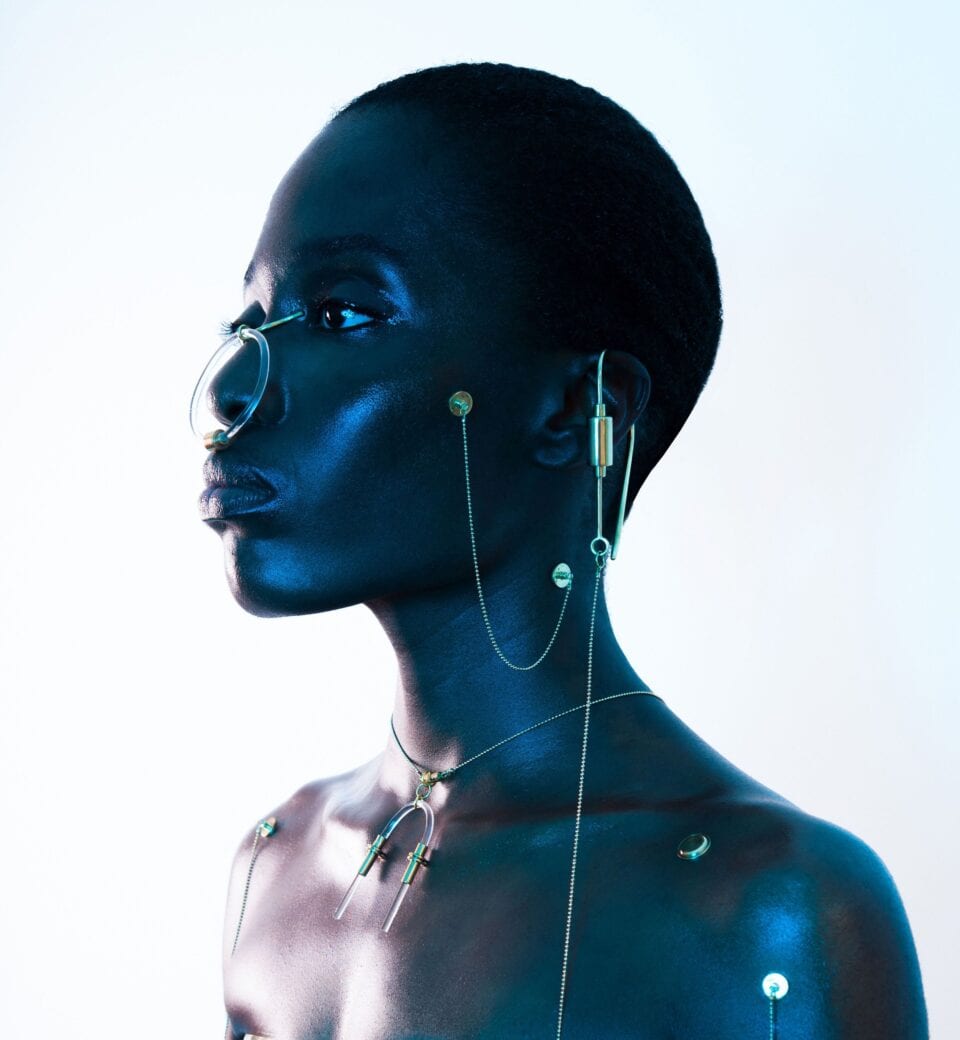 Beyond the Body concludes the exhibition by leaving the natural body entirely behind, as in Neri Oxman's 3D-printed masks. Autonomously operating objects bring the body to slowly disappear, subordinating the physical to the digital. And in pandemic times, the video Deep by Dutch collective The Fabricant answers to the search for new ways of trying clothes on and purchase them with a digital experience.
At the end of this path of acknowledgement, viewers are drawn to think of Leonardo, sketching flying machines and conceiving wings as body extensions in a dreaming ensemble. What comes next?
---
Design Museum Den Bosch, until 4 October.
Words: Monica De Vidi
---
Credits:
1. Ana Rajcevic, ANIMAL
2 . Yi Fei Chen, Tear Gun.
3. ALLIAGE -Cu29Zn30, Loan Favan, photography Angeline Behr .