The ING Discerning Eye Exhibition, which showcases both emerging and established artists, returns to Mall Galleries, London, this November. The exhibition is renowned for its unique curatorial approach: although the six selectors sit together on a panel, each makes their choices independently, resulting in the curation of six smaller exhibitions within the whole. Two of the exhibition's most distinguishing features are that every artwork is for sale and that each piece may be no larger than 50cm in any dimension. This presents aspiring and emerging collectors – particularly city-living collectors for whom space is at a premium – with a unique opportunity: an exhibition of professionally curated, affordable artworks, all within a single venue.
The open submission process results in a diverse and inherently democratic show, featuring a variety of voices across painting, drawing, print, sculpture, photography and film. As selector Gill Button notes: "One of the aspects I found so incredible and liberating about the open submission process was the anonymity of it; that we were choosing artworks with no knowledge of the artists' credentials."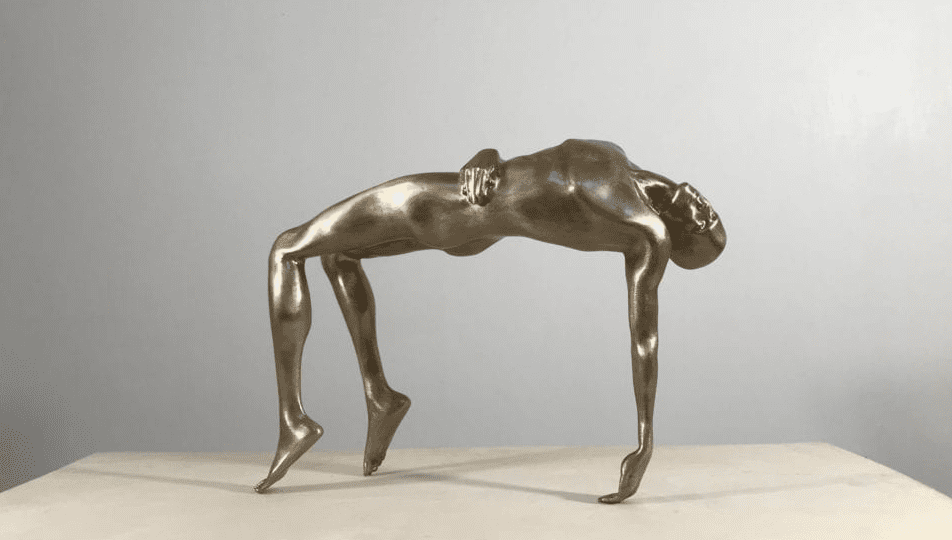 Out of this open submission process comes a range of artworks which demonstrate the breadth of visual arts practice today. Paper-cut forms by Rachel Shaw Ashton collide with Cathy Cooper's black-and-white photographs of circus performers and Joseph Hillier's figurative sculptures. The ING Discerning Eye Exhibition is a place to explore the evolving and imaginative approaches to understanding and navigating today's world. As selector Kwame Kwei-Armah states: "Art is part of the thing we do as human beings, part of the way that we express ourselves, part of the way that we are remembered."
The open artists are joined by a number of prominent invited artists including Kristian Evju and Henry Jay Kamara. Evju creates drawings and paintings based on historical photography, transforming figures from the past into contemporary compositions. The intricate graphite portraits are set against stark block colour backgrounds in a collision of past and present, abstraction and realism. Detailed facial features create an enigmatic viewing experience, encouraging audiences to question the stories behind each subject. Kamara explores themes of representation, creating intimate images that challenge negative stereotypes of Africa. "Primarily, those of us who live in the west encounter Africa only through myths from the media," he notes. As such, the images are part of a wider conversation and goal to "redefine the continent's representation".
The ING Discerning Eye Exhibition runs 14 – 24 November at Mall Galleries, London, and all artworks are for sale. Find out more here.
Lead image: Cathy Cooper.