The art practice of Heesoo Agnes Kim pertains to notions of self-identification. Through video works she plays upon the notion of dreams and deals with issues of identity and the social influences that affect how a personality is constructed.
A: You've noted that "My work plays upon the notion of dreams and self-identification." Why is it so important, especially in our increasingly digital world, to address ideas of identity, social pressures and truth?
HAK: As a teenager, one night I was talking to a friend during the full moon. Suddenly, I remembered a story I learned in Korea when I was younger. So I asked "I learned when I was in kindergarten that when I see the moon that there are two rabbits on the moon; do you see a rabbit on the moon?"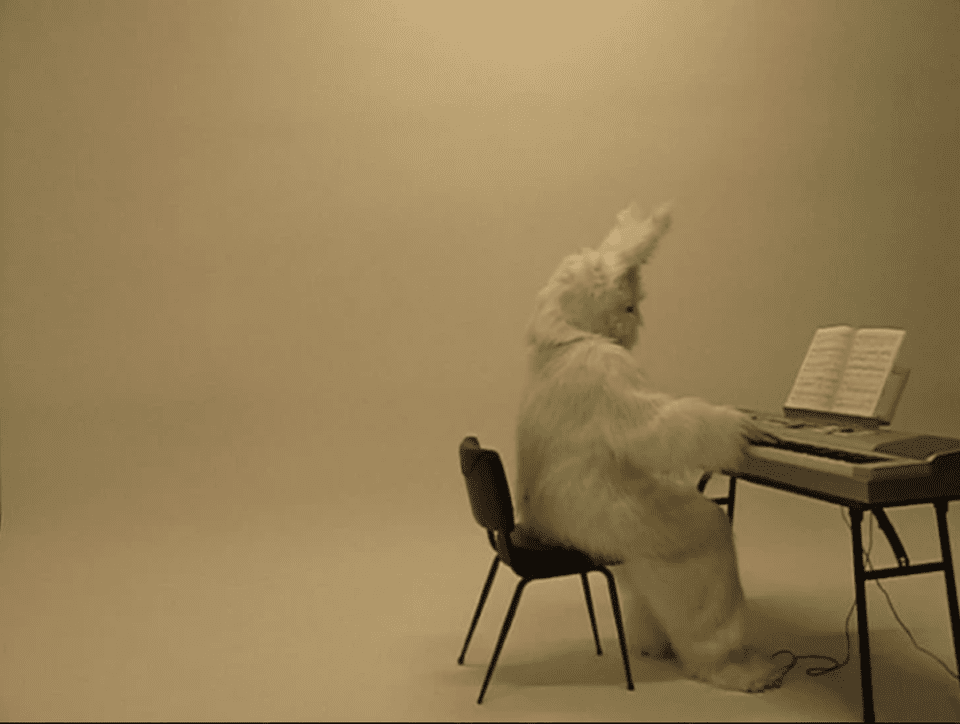 My friend said that she couldn't see a rabbit. She said she heard that when she sees the moon, she saw a human face. My teen years in New Zealand seemed quiet and peaceful, but they were like potential volcanic eruptions. Maybe the country of New Zealand itself has influenced me.
We read patterns differently, even if we see the same thing, and that formed view is shaped by external influences such as the social, cultural, environmental, educational, and so on. I think the principle is that dreams are created by the influence and external action of the social environment itself. And I think that this formed identity of individuals is like an insecure pattern (coding) that reads differently in a variety of situations.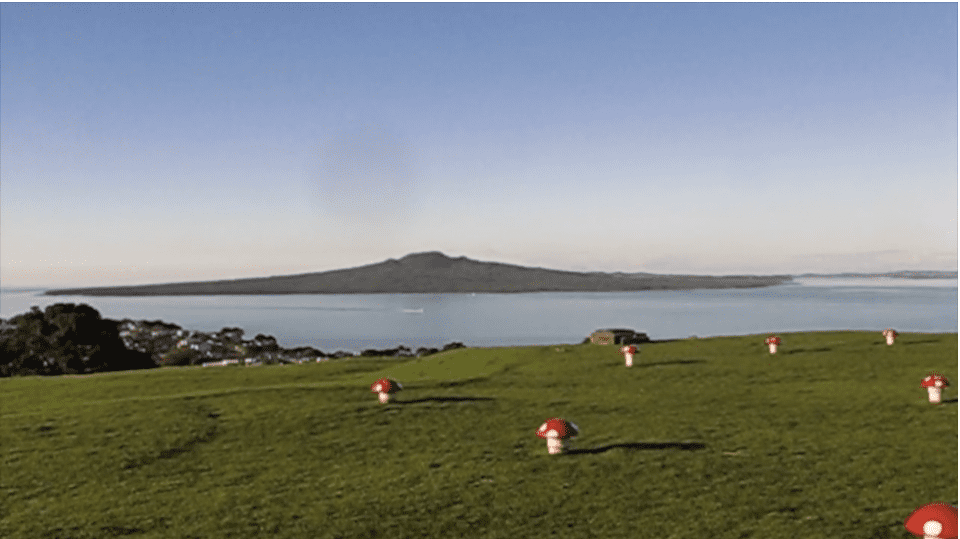 In a rapidly changing digital world, we seem to have no chance and no time to see the truth and the whole of the back of it – to embrace only the fabricated or fragmented images and information.
I think there's an uneasy digital society where a cross section or fragment shown across the whole is likely to be true. The section could dangerously represent someone's identity, or the truth of the event. In a space like virtual reality, a lot of things seem to happen. The space is a space where you can edit and manipulate many things and make better images and news. It's also a space for me to send people away from the real world to a virtual space.
A: The video Knotting Face was displayed in the magazine. What is the significance of repeatedly placing red thumbprints onto the subject's face?
HAK: Repetitive actions in my video works is a strategy of dealing with the problems in a calm tone. Repetition can familiarise you with something, create a sense of closeness, and make you familiar with strangers. And I have the belief that identity is formed through repetition.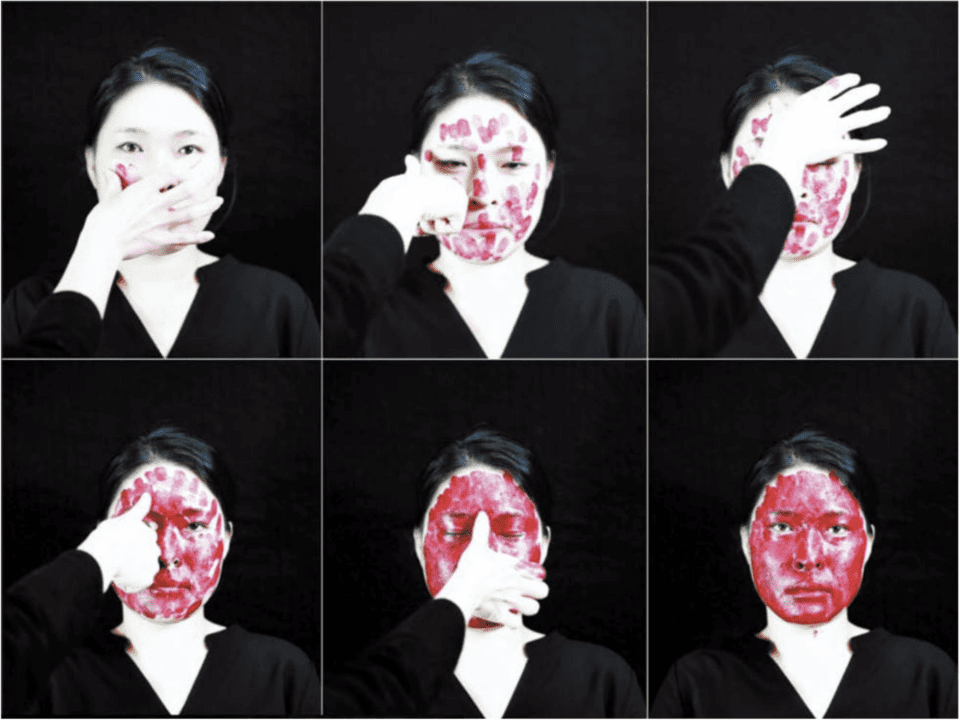 The finger stamping is an old style of East Asian stamp. The red seal paste is made from finely pulverised cinnabar, mixed with castor oil and silk strands. Emulsified mercury is the main component of the red seal ink paste. It's used in lieu of signatures for personal documents, office paperwork, contracts, art or any item requiring acknowledgement or authorship.
Knotting Face shows and reflects the temporal flow of the repetition of stamping on the face with red ink (Inju), filling a face to become a red face. In this work, the process of socialisation of an individual is projected onto a face and the process of filling the red ink on the face is symbolised as a knot. This knot touches the concept of seal. On the other hand, socialisation is also a process of unifying individuals as members of society. In the end I am wearing a red mask.
Sometimes I feel like we only pave and expose our mask as if we were uniformly wearing the same masks. And as we look at each other wearing the same masks, we're relieved to be qualified as a member of society. At the same time, we look at each other wearing the same masks and doubt what is underneath!
A: In the videos which focus on self-identification, the subject is yourself. Who are the subjects in your other videos? How and why do you select a particular subject for a video?
HAK: All other video models are close acquaintances. I feel great attraction to the characters around me, and I get inspired mainly by human relationships, and I want to capture their charm in my work.
I'm not good at hiding my emotions (especially when it comes to work)! I'm immersed in the person who influenced the work or wanted to be in my video.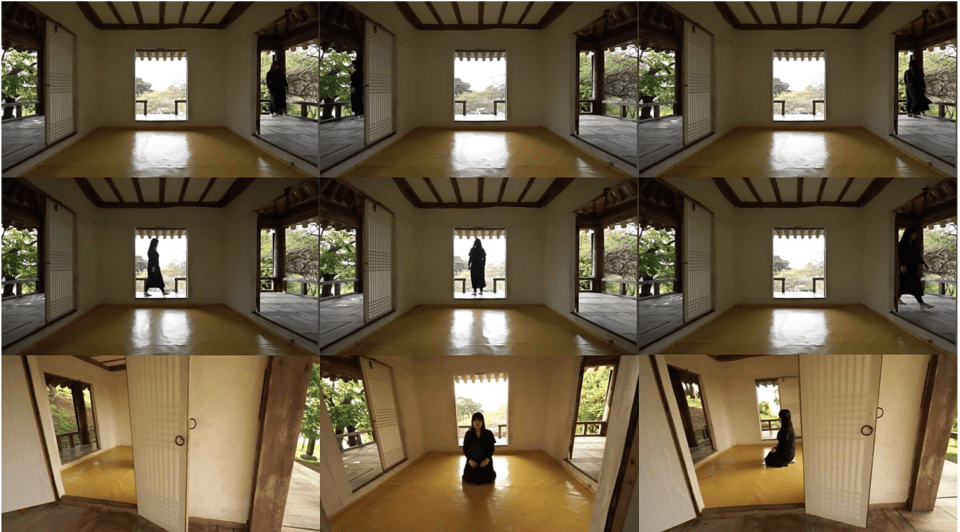 A: Can you tell us about your 2019 works Tinaminjack and Video Letter Project?
HAK: At the moment I'm working with two projects in Brooklyn. Tinaminjack is a project to interview the children of Korean immigrants to New York. It's a video of an interview about changes in their identity through the past, the present, and talk about where we are heading to.

The Video Letter Project is a project to produce video letters for senior citizens who have been living in other countries for a long time. It's a video production project for people who have difficulty with computers and the Internet, as well as cameras and video clips. They write video letters to their loved ones, or to someone they miss for a long time and lives far away.
I wanted to find the reason (the root) for staying abroad for an extended period of time but still having a unique Korean sentiment and cultural identity. The process of filming the video was very emotional and was a touching experience with a lot of tears.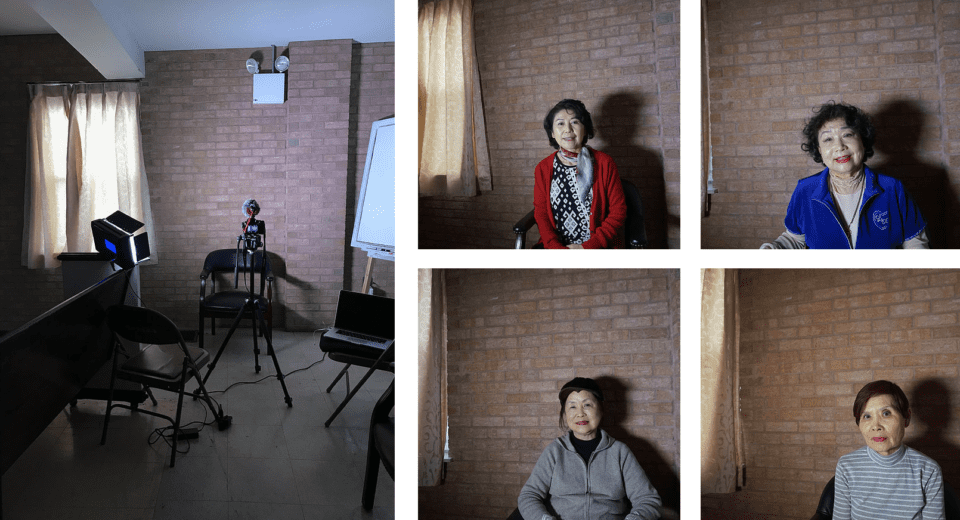 A: You currently work predominantly in moving image. Do you have any plans to explore other media?
HAK: Well I'm always greatly inspired by the painters, sculptors and installation artists. Being asked this question, it reminds me that I would always fall in love with the painter or sculptor who made the work rather than with the painting or the sculpture itself!
The reason I focus on moving image is because of the surreal sense that the characteristics of the material itself seem to be so real, but not real because of angles, light and edits.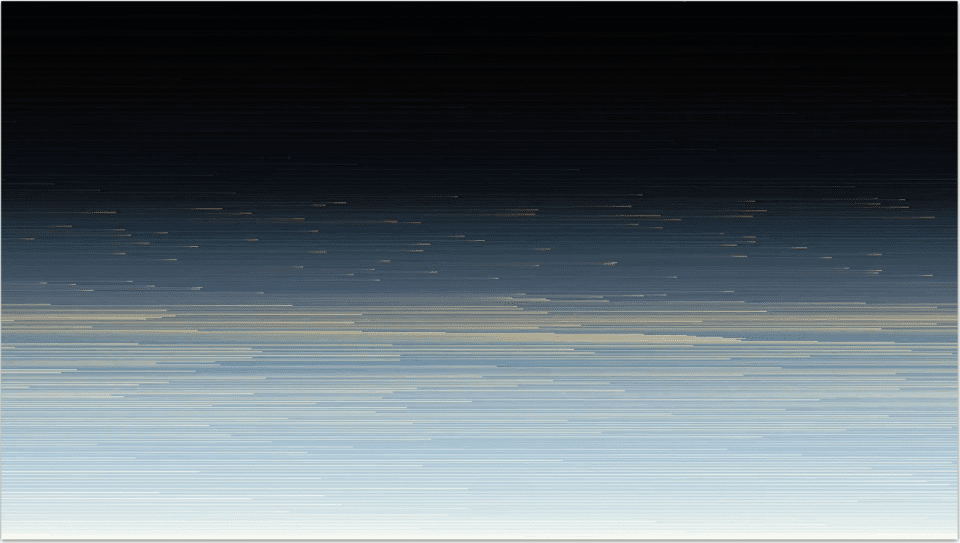 A: It's been a busy year for you!
HAK: Yes! I had two solo shows in South Korea and presented work at Arte Laguna. In August, I conducted a performance work in Beijing, and there was another solo exhibition in Korea in November.
Being able to work in various cultures and places is a very grateful privilege as an artist. I'd like to thank Arts Council Korea.

The work of Heesoo Agnes Kim appears in the Artists' Directory in Issue 86 of Aesthetica. To pick up a copy, click here to visit our online shop.