The Berlin Wall was not one wall, but two: measuring nearly 100 miles long and 13 feet tall. Over the past decade, Los Angeles-based photographer Diane Meyer has travelled its length, photographing the wall's former path through the city centre, suburbs and forests. Recently, the artist completed a series of 43 hand-embroidered works: obscuring these prints with sections of up to 30,000 individual stitches.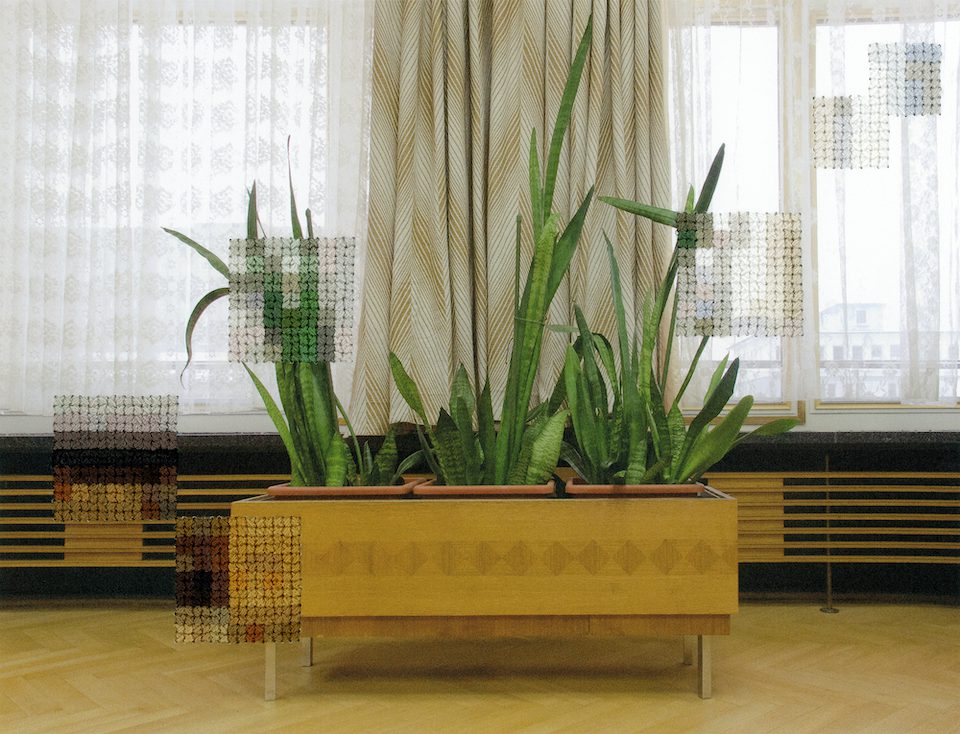 "The embroidery is made to resemble pixels and borrows the visual language of digital imaging in an analog, tactile process," Meyer explains. "In many images, the embroidered sections represent the exact scale and location of the former Wall – offering a pixelated view of what lies behind. In this way, the embroidery appears as a trace of something that no longer exists but is a weight on history and memory."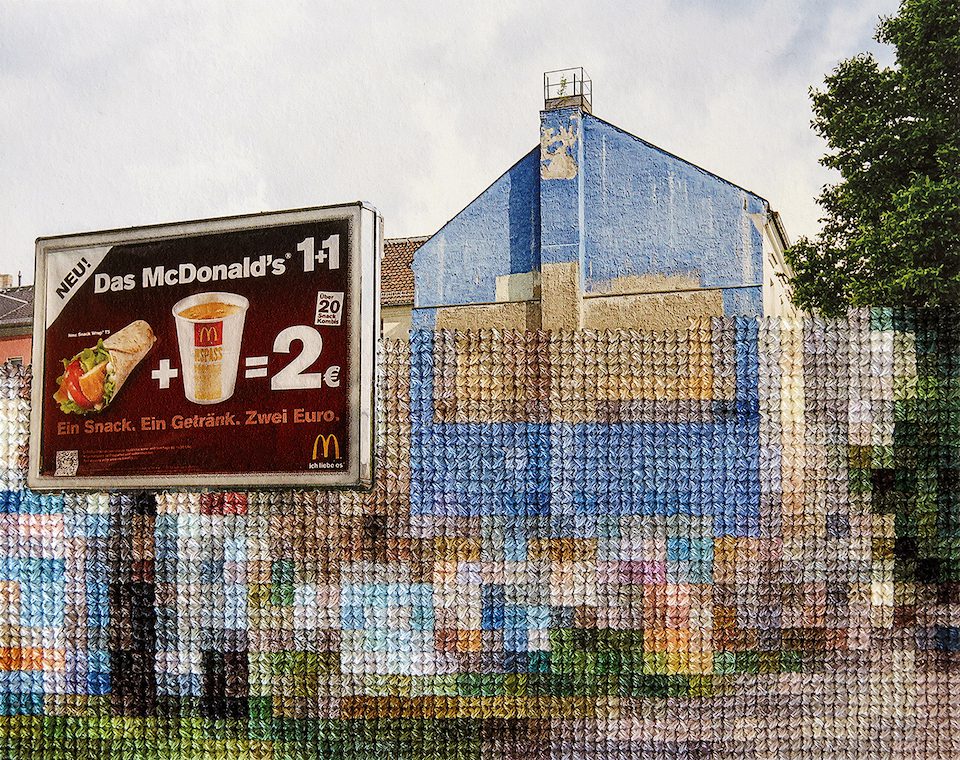 A number of these shots depict lush trees and parkland. "I was particularly interested in photographing locations where no visible traces of the actual wall remain but where one can still see subtle clues of its previous existence," Meyer says. "These clues include incongruities in the architecture that occurred as new structures were built on newly opened land parcels, changes in streetlights, or newer vegetation."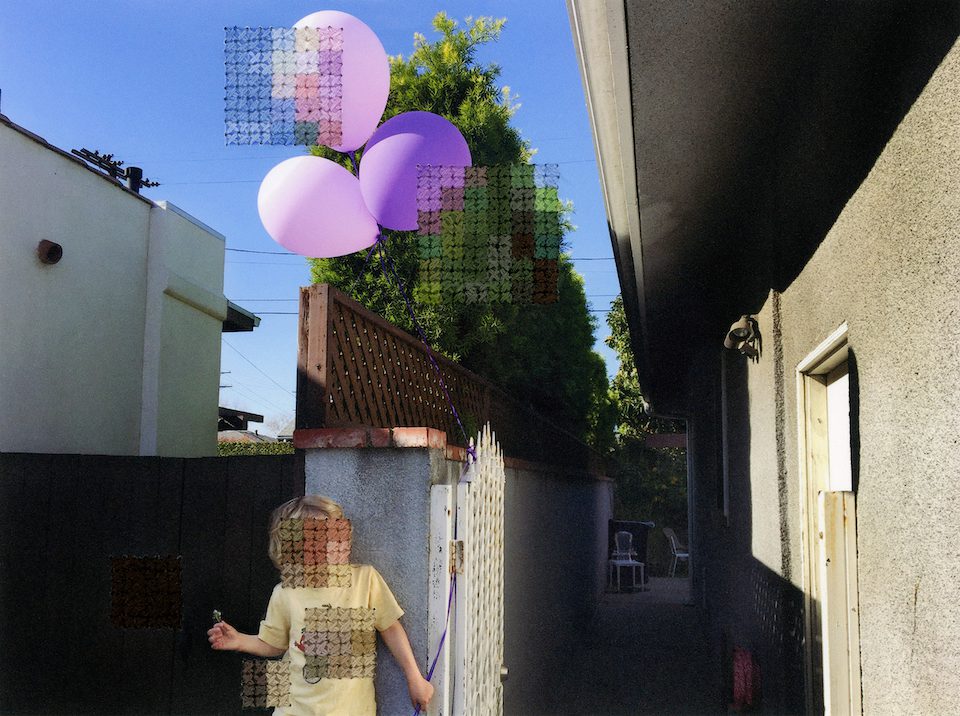 Shown above is Time Spent That Might Otherwise Be Forgotten, a series in which Meyer embroiders over personal family and travel photographs. "As areas of the image are concealed by the embroidery, small, seemingly trivial details emerge whilst the larger picture and context are erased," she notes, playing with the way we consume digital imagery today. "I am interested in the disjunct between actual experience and photographic representation, as well as photography's ability to supplant memory."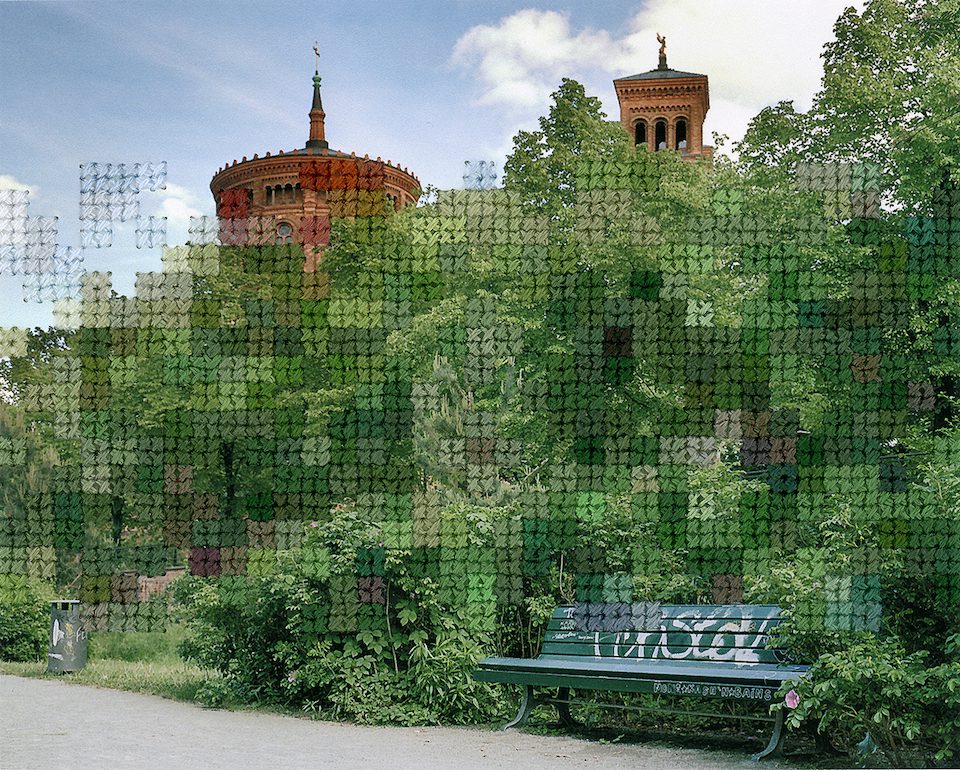 Meyer's work has been exhibited at numerous locations, including the Griffin Museum of Photography, Winchester; Robert Mann Gallery, New York, and Diffusion International Photography Festival, Cardiff. It appears in the permanent collections of the George Eastman Museum, New York and the Museum of Contemporary Photography, Chicago. She is represented by Klompching Gallery in New York.
---
---
Image Credits:
1. Forest, Hohen Neuendorf, from the series Berlin, 11.5 x 14 inches, Hand Sewn Archival Ink Jet Print, 2017
2. Plants, Former Offices of the State Secret Police, from the series Berlin, 6 x 7.5 inches, Hand Sewn Archival Ink Jet Print, 2012
3. Bernauer Strasse II, from the series Berlin, 5 x 6 inches, Hand Sewn Archival Ink Jet Print, 2016
4. Los Angeles, from the series Time Spent That Might Otherwise Be Forgotten, 5×7 inches, Hand Sewn Archival Ink Jet Print, 2018
5. Engeldamm, from the series Berlin, 4×5 inches, Hand Sewn Archival Ink Jet Print, 2019