In 2014, the digital artist Kevin McCoy and tech entrepreneur Anil Dash were working late at an art "hack-a-thon" in New York, looking at ways to transfer authorship of digital art works they'd had been unable to sell. They needed to find a way to make a few copies "authentic" so as to distinguish them from the other versions. That night, they worked out that, by putting them on the blockchain, they could permanently affix a digital ownership certificate to an artwork, that could then be infinitely passed on and traded. Without realising it, they had invented the world's first Non-Fungible Token (NFT).
Back then, digital artists had mainly been sidelined by museums and institutions, in the most part because of the difficulty of physically exhibiting works that belong in the virtual space. There was also a lingering resistance from the traditional art world. Digital art did not fit into its structure of endorsement. Curators, collectors, critics and gallerists – the established gatekeepers of art – weren't paying the genre much attention, and it remained a small, niche movement.
That began to change in 2017, when two "creative technologists" – John Watkinson and Matt Hall were alerted to the growing popularity of online avatars and decided to create their own NFT project. Using a generative computer programme, they created 10,000 unique characters on the Ethereum blockchain. They called their project Cryptopunks and they opted to let anyone with an Ethereum wallet claim one for free. They had no idea how it would be received, but saw it as an investigation into scarcity and demand.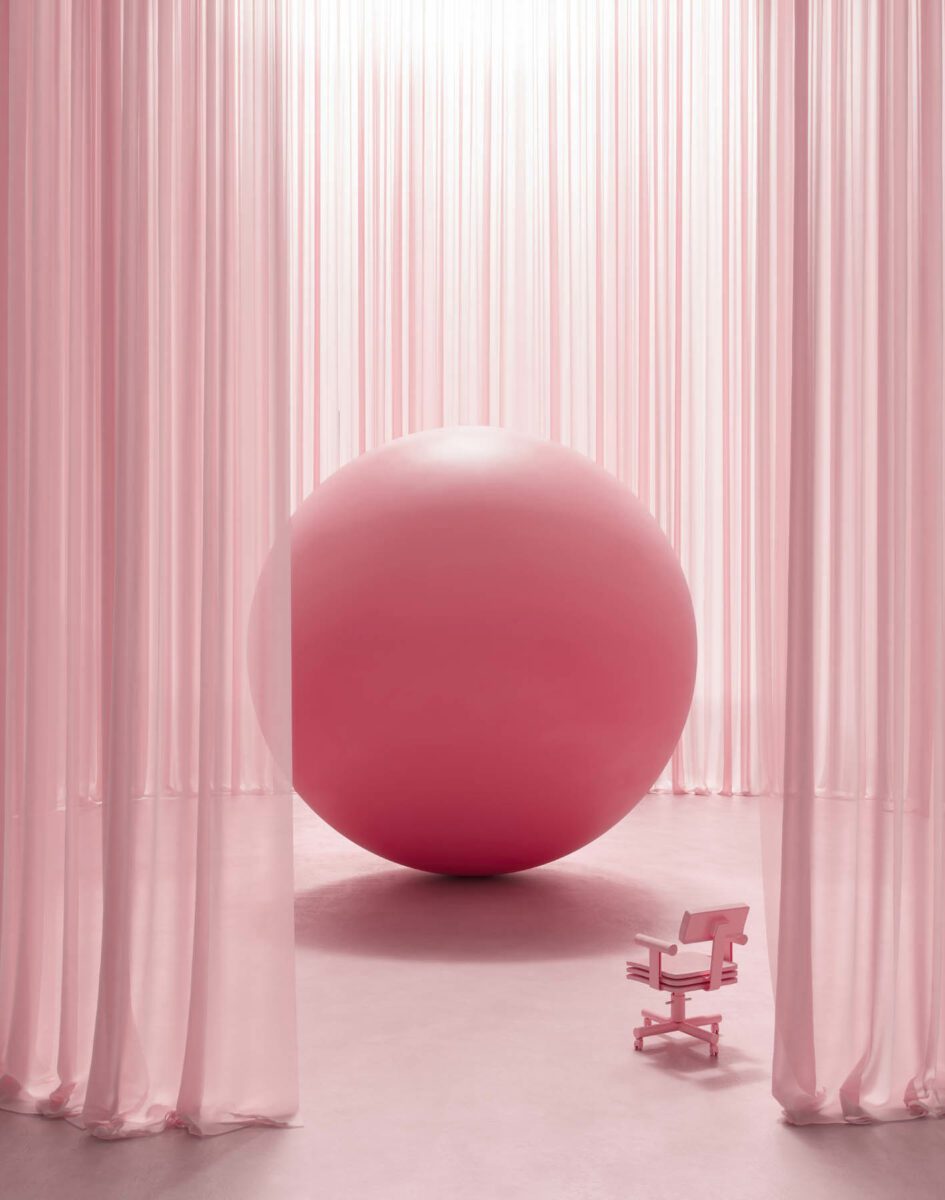 It did not take long for every Cryptopunk (1,000 they kept for themselves) to be claimed, and soon a thriving secondary trading market sprang up. Interest in NFTs continued to grow steadily until early 2021, when the market suddenly exploded. The catalyst was the Christie's sale of Beeple's (Mike Winkelmann) NFT, First 5000 Days, at auction for $69.3 million. Drawing from pop culture and set mainly in post-apocalyptic futuristic landscapes, Beeple had made a drawing every day between 2007 to 2021 and tessellated them into one enormous digital image. The sale kickstarted a digital art gold rush. Beeple became the third most expensive living artist at auction, and suddenly the art world – quick to react once money's involved – began to take notice.
Unlike technologies such as Bitcoin or Ethereum – which are interchangeable – Non-fungible tokens are so-called because each is, in some way, completely unique. These specific identification codes and metadata have enormous utility that could be applied to turn anything from music, games, even tweets, into digital assets. Like sculpture and painting, NFTs were a new medium to work in and interpret. Their widespread adoption not only redefined the creation process but allowed digital artists, for the first time, to sell their artworks as conveniently as a painter would sell a canvas.
Figurative painting remains the dominant medium at this year's edition of Art Basel – the world's most prestigious art fair. Although NFTs did appear in the booths of a few forward- thinking galleries, uptake for digital art has been surprisingly slow. But where the traditional art world lags behind, galleries and new exhibition spaces are opening up and are beginning to cater to this growing market. In March of this year, the dedicated NFT space, Quantus Gallery, opened in London and this summer, Fotografiska in Stockholm, are putting on their first "physical" NFT exhibition, Somewhere Ethereal.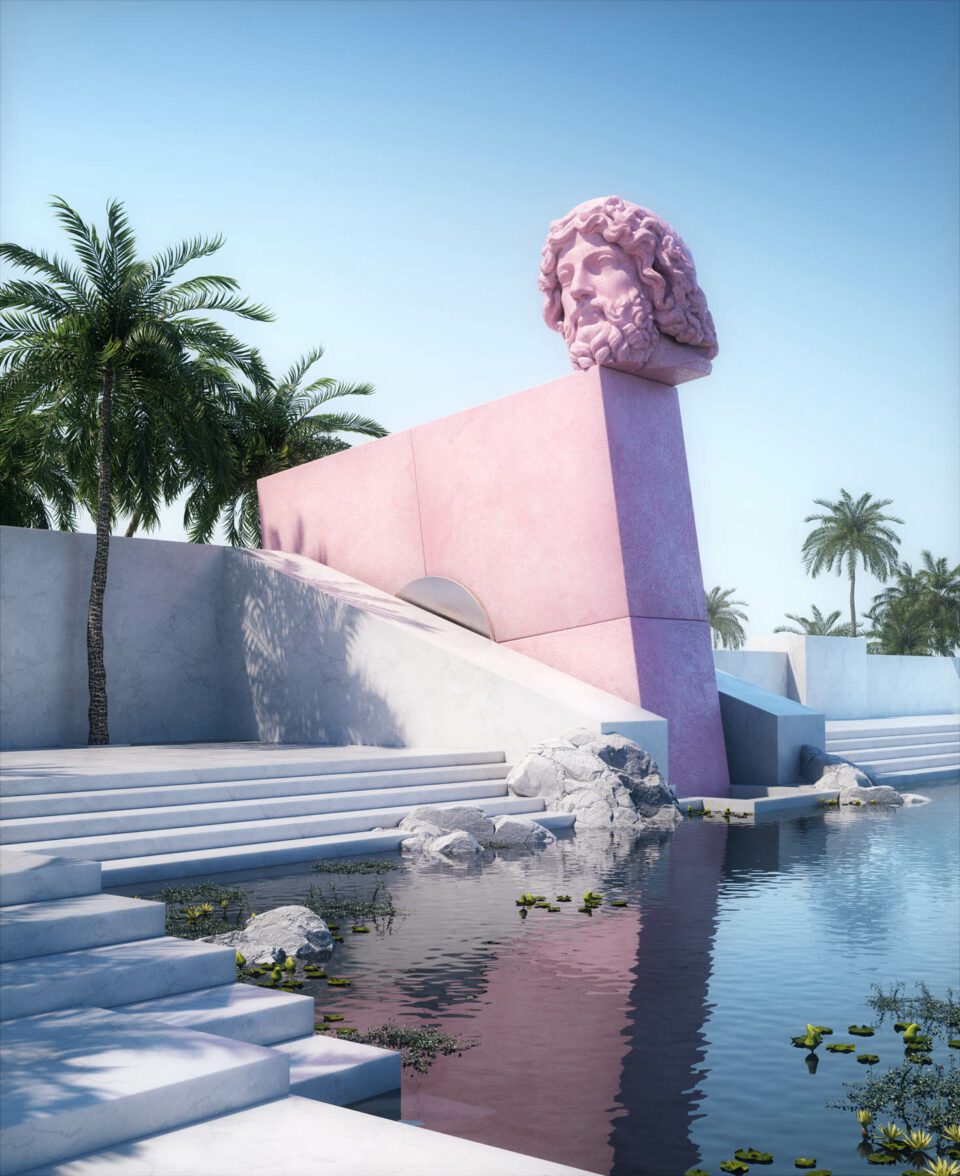 Fotografiska doesn't sell works, instead, with its unique hybrid museum model, it charges entry to mainly touring photographic exhibitions that then travel on to one of the franchises in New York, Tallinn, and a soon-to-be-open space in Berlin. The museum has shown digital art before, but this is the first time artworks will be exhibited as actual NFTs on the blockchain. "We may be dedicated to photography," says Jessica Jarl, Director of Global Exhibitions, "but for us it is important to show and reflect what is happening in the world right now with so many artists starting to work in this media."
Somewhere Ethereal features the work of six of the most prominent NFT artists at work today: Itzel Yard (IX Shells), Andrés Reisinger, Andreas Wannerstedt, Krista Kim, Erick Calderon (Snowfro) and Six N. Five. For those who have only seen digital art through their smartphones, seeing these sizeable projections provides a far more impact- ful and immersive viewing experience. In the six individual rooms, the curators have used mirrors and an atmospheric soundtrack to unite the digital and physical realm and simulate a richly meditative experience. The viewer is taken on a flowing, contemplative journey that manages to combine the speed and innovation of advanced technologies with the often contradictory human need for relaxation and wellbeing, from ASMR-inspired brain massages with Andres Wannerstedt's Sliding Zeus IX, to techier, more conceptual works like Erick Calderon's Chromie Squiggle – where gradients of saturated colour flow along a three-dimensional shape.
"Calderon's NFT is generative," says Mathieu Wothke, Somewhere Ethereal's curator, "so when people want to buy the artwork and mint it, they get their own randomised version of the piece." There is a QR code beside each artwork and visitors can use their phone to see it on the blockchain and find out how much it would cost. "In most cases the artwork has already sold, and I don't think the owners want to sell." Wothke continues. "But you can potentially put in an offer."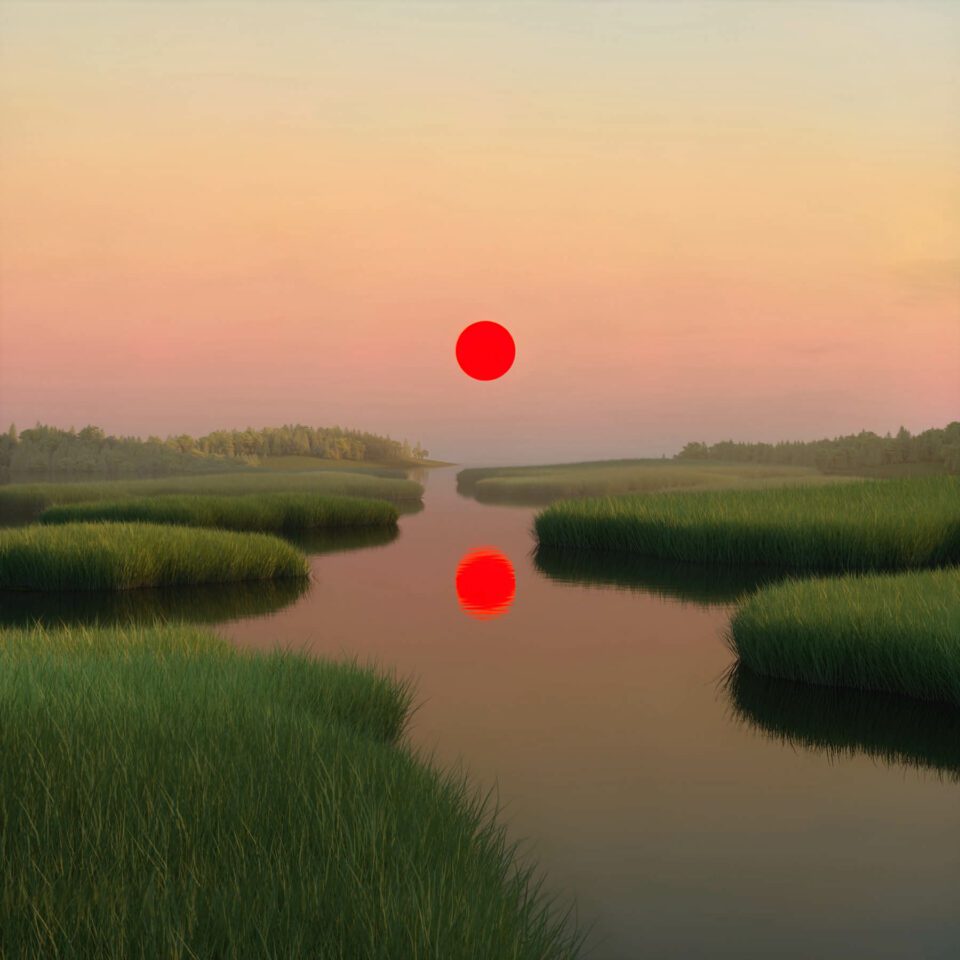 This new sales model has far-reaching implications for the traditional commerical gallery, with the potential to make the art market a far more accessible and inclusive industry. Before, emerging names required a respected institution to back them if they were to have any chance of gaining credibility and commercial success around the world, but blockchain now allows digital artists to bypass intermediaries and get direct access to their collectors. Practitioners can put their work directly on platforms like OpenSea and Nifty Gateway, which act as showrooms and marketplaces with minimal overheads. "If you sell work through a gallery, an artist might never even know who is buying from them and have no contact with them at all", says Wothke, whereas the process of buying an NFT is "really transparent and individuals can build a tight relationship with their collectors."
Now based in Barcelona, the Argentinian born Andrés Reisinger is one of the most sought-after and recognised digital artists. Formerly a three-dimensional designer work- ing for big-name brands, it was a natural progression for him to move into making NFTs where his technical abilities and curiosity for new technologies were ideally suited for the crypto art space. His lavish, pink-hued worlds, set in otherworldly, dream-like landscapes, are a perfect balance of welcomeness and unfamiliarity. Often the animations are so meticulously rendered, you don't question their sense of "authenticity" at first. It's only after a while, that you become aware of an underlying disquiet, a subtle but persistent feel- ing that something – somehow – is not quite right.
His featured work, Pollen, is an intriguing play on the tradition of the still-life genre. A loose bundle of blurred and ever-shifting, blossoming vegetation, the work trembles and quivers, and, like nature itself, alters and transforms through the changing seasons. The piece is exclusive in the fact it is only available to those who had bought one of his earlier NFTs: "I wanted to thank my earlier collectors," says Reisinger, "with something more than just another artwork, rather an experience that integrates them as contributors to the creation of art." If the collector decides, they can exchange their owned NFT for Pollen, allowing the code to interact (pollinate) with the new work and trigger a "transformation process that results in what is defined as recombinant art", says Reisinger. Making the collector a co-creator of the piece, Pollen radically shakes up of the process of both making and collecting art. The work facilitates a collaborative relationship between artist and collector – entering into a new dialogue that's only possible within these digital parameters.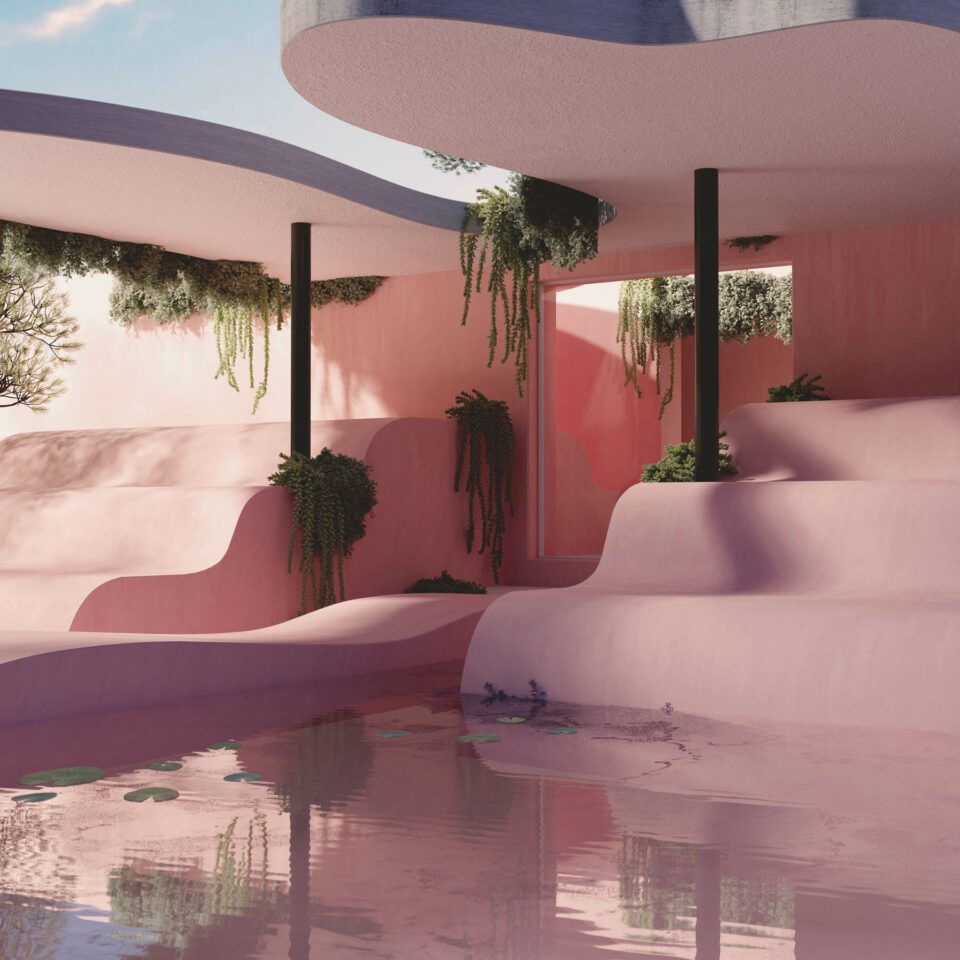 Borrowing from the shapes and forms of nature, Reisinger's work, with its flourishing flowers and stems, achieves a sense of abundance and rapid alteration that is impossible to find in the natural world. This is also the case with Six N. Five's The Red Spot, an animation that digitally reimagines nature as a looping, serene seascape that plunges the viewer into a deep state of calm. Both works combine realism and fictitious landscapes to play on our sensory connections, using the digital to explore our experience of the natural world.
For Reisinger, we are only just beginning to explore the capabilities of the NFT medium: "the beauty of such technologies is that you never know how it will change, and what newness it will bring. NFTs are in constant mutation and development, and I think in the future we'll be able to use NFTs to bring us closer to our physical world, helping us discover more about the potentials we already own." As our physical and digital worlds becoming increasingly integrated, blurred and interwoven, this play between the real and the virtual transcends the limitations of our physical world. "My reality is composed of so many elements." Reisinger says, "I experience the physical and I experience the digital. They are both realities – simultaneously tangible and intangible."
Despite the volatility in the market and accusations that many NFTs have been pursued for financial goals, their rapid growth has revealed the huge appetite for digital art objects. Even if the speed has come at a cost, many NFTs, according to Wothke, "are lacking critical engagement and meaning and that's down to everything moving at such a speed." That's usually the way new cultures emerge, with artists producing outside the mainstream and critical viewpoints forced to play catch up. The difference in this case is that, in the space of just a few years, NFTs have grown from a marginal niche market to a highly sought-after commodity. Global recognition has come quickly alongside an enthusiastic collector base.
NFTs have already had a significant impact on the present moment. As the number and quality of exhibitions improve, its importance to culture and society looks only set to increase. "When you work with digital artworks, there is such variety, the expression can look so different." Says Jarl, "Even if you don't understand the technology, these landscapes reveal the strange new possibilities now widely available."
---
Words: Duncan Ballantyne-Way
Somewhere Ethereal | fotografiska.com
---
Image Credits:
1. THINGS I LOVED AS A CHILD (2020). Andrés Reisinger in collaboration with Alba de la Fuente.
2. RAC Album Cover (Boy, 2020). Concept and creative direction: Reisinger Studio. Art Direction: Andrés Reisinger, Carlose Neda. 3D artists: Andrés Reisinger, Carlos Neda.
3. Andreas Wannerstedt, Sliding Zeus XL. (detail).
4. Six N. Five. The Red Spot.
5. Andrés Reisinger, More Understanding (2019). Courtesy of Reisinger Studio.