"Artists don't make objects, artists make mythologies." Anish Kapoor (b. 1954) is an influential sculptor known for public works that command viewers' attention. From giant bean-shaped mirrors – such as Cloud Gate (2006) in Chicago – to bright red womb-like rooms, the artist continues to make statements about presence and absence. This month, the largest UK exhibition of Kapoor's outdoor art opens at Houghton Hall, Norfolk, treading the boundaries between inside and the wider world.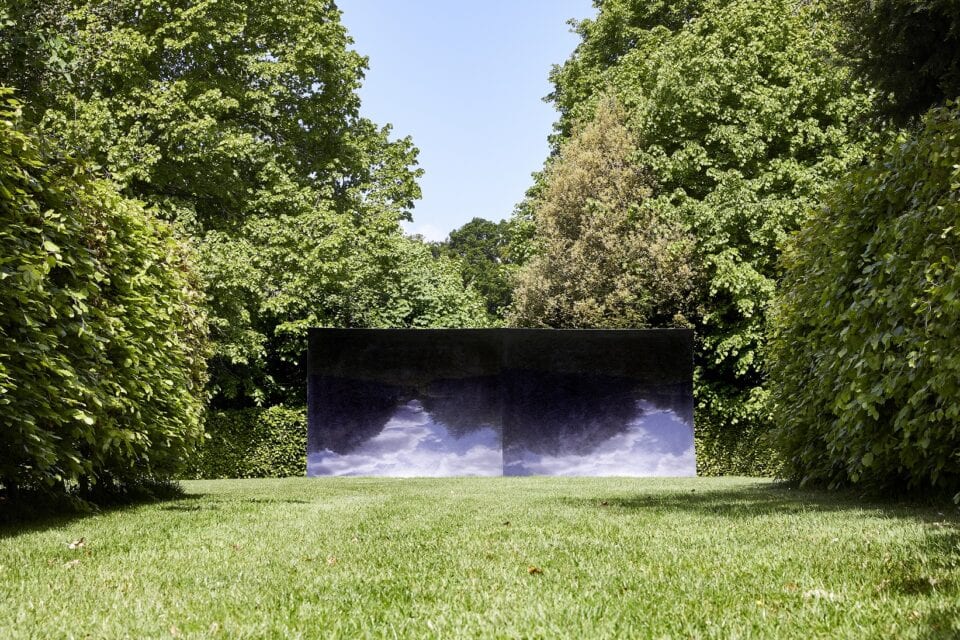 The exhibition features 24 works, many of which are made from mirror and stone. Examples include Sky Mirror (2018), a five-metre stainless steel disc that reflects and transforms the space around it – "turning the world upside down." The piece creates a portal pointing skywards, offering the illusion of infinite space. Kapoor brings clouds down to earth, capturing nature's beauty in a shimmering pool.
Audiences can find carved stone works scattered throughout the grounds. A series of rectangular structures are pieced by deep circular voids – one of Kapoor's recurring motifs – whilst marble sculptures bend backwards to make intriguing shapes. In this show, nothing is as it seems. Forms continually turn themselves inside out, creating illusions to draw observers in closer.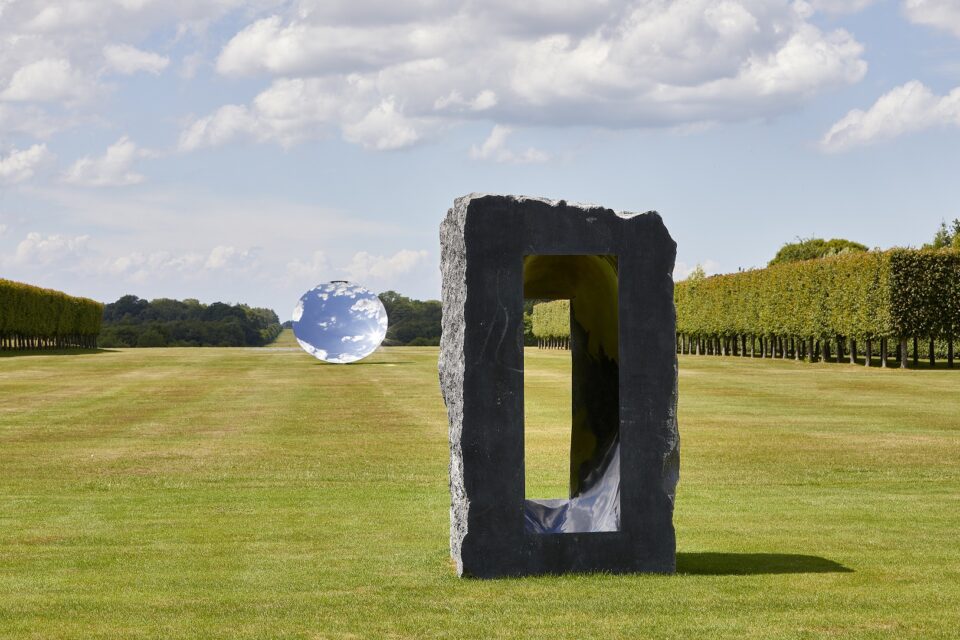 Kapoor's contemporary works are brought into dialogue with Houghton Hall's 18th century building, which is one of the country's most celebrated examples of Palladian architecture. Indoors, the illusions continue. Red and blue mirrors invert the gallery space – their slick metal sheen contrasting with Houghton's historic surroundings. Elsewhere, sandstone sculptures are a dramatic interlude, whilst drawings and smaller works offer insights into a career spanning over 40 years.
Until 1 November. Find out more here.
---
Lead image: Sky Mirror, 2018, stainless steel. Eight Eight, 2004, onyx. Courtesy the artist and Lisson Gallery. © Anish Kapoor. All rights reserved DACS, 2020 Photo: Pete Huggins
1. Untitled, 2018, granite. Courtesy the artist and Lisson Gallery. © Anish Kapoor. All rights reserved DACS, 2020 Photo: Pete Huggins
2. Untitled, 1997, Kilkenny limestone. Courtesy the artist. Sky Mirror, 2018, stainless steel. Courtesy the artist and Lisson Gallery. © Anish Kapoor. All rights reserved DACS, 2020 Photo: Pete Huggins