Florence was the birthplace of the Italian Renaissance in the 14th century – a moment that sparked new, modern ways of thinking about the world. The city was home to the likes of Leonardo da Vinci, Michelangelo and Brunelleschi, and has since been regarded as a hub of culture and innovation.
In 1927, brothers Giuseppe and Bruno Bambi founded Florentine company La Marzocco, an artisan brand specialising in high quality espresso coffee machines. Today, their historic factory – the Accademia Del Caffè Espresso – has been transformed into an innovative cultural centre for design. Displaying an array of handmade machines and accessories, it explores the relationship between form and function, encouraging people to discover the world of espresso beyond traditional cafè settings. Silvia Bartoloni, Community Coordinator at Accademia Del Caffè Espresso, speaks to Aesthetica about the project.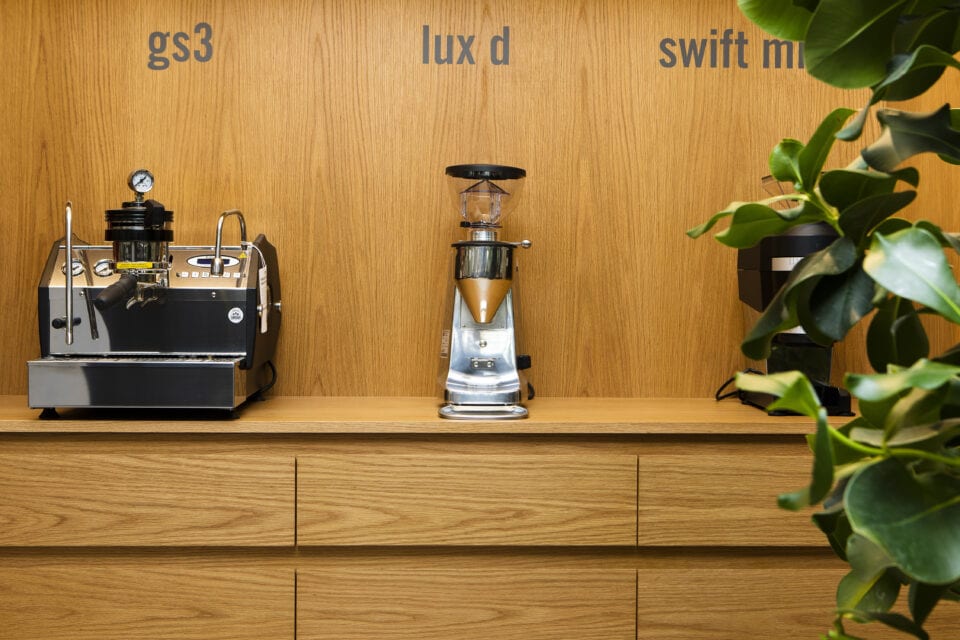 A: La Marzocco describes itself as embodying "Tuscan heritage, performance and design." How would you define this creative history? 
LM: La Marzocco is essentially a reflection of fine Italian craftsmanship tied into the Tuscan history around all things Renaissance. This includes arts and literature, mechanical engineering, beautiful architecture and a cult – yet scientific – approach to achieve remarkable style and balance. It is no wonder that the very name of the company is called after the heraldic Florentine lion "Marzocco" – a symbol of courage and conquest, sculpted by Donatello in the XV century. It was chosen by La Marzocco's founding brothers, Giuseppe and Bruno Bambi, to represent their commitment in designing and catering a product which, at the time, was a still new and bold endeavour.
The two gentlemen used to be tinsmiths, and saw in the production of espresso machines a chance, not just to develop their potential as pioneers in the manufacturing field, but also a new window of opportunity for business and cultural and societal development. After Giuseppe and Bruno, the former's son, Piero Bambi, came onboard. He continued the tradition of artisan espresso machines with great attention to innovation, ergonomics and aesthetics, all with a contemporary flair and customisation options in mind. He was a legend in the specialty coffee industry who passed away last year at the age of 86 as honorary president, designer and mentor.
A: How has this Tuscan heritage informed La Marzocco's identity as a brand? 
LM: "toscanità" (the essence of being Tuscan in Italian) is engrained in La Marzocco's identity and brand. Our official logo carries the claim "handmade in Florence", as each and every machine – to this day – is made to order: conceived, handcrafted, realised, tried, tested and shipped from the fascinating hilltops of medieval Scarperia, a half hour ride from the city of Florence. Every machine is unique and goes through a time-honoured process. Alongside craft and grand mechanical knowledge, La Marzocco masters the art of hospitality, which Italy is renowned for, and designs machinery, services and experiences with the intent of bringing people together to socialise and get passionate about life over amazing coffee. The "why" of La Marzocco is to build relationships that enrich the lives of others.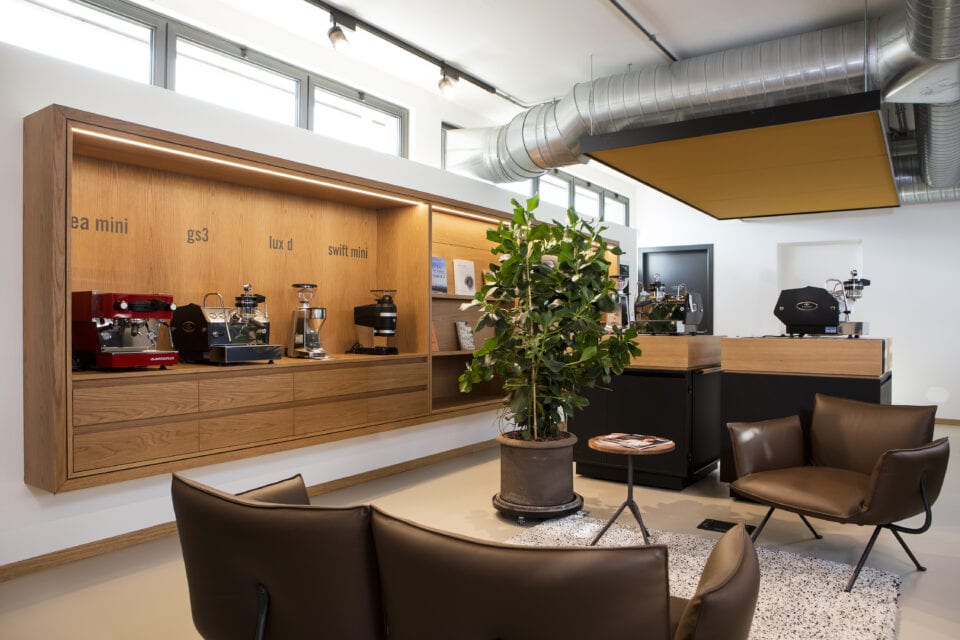 A: How important is the look and feel of your products? What other art and design influences do you draw upon?
LM: Very important. Our product is distinctive and authentic. It tells a 94-year-old story and serves as a centerstage for any café, bistro, restaurant and location that takes quality to heart and aims to make a statement. A La Marzocco machine combines form and function and is projected to be as user-friendly and customisation friendly as possible, to reflect the personality and brand identity of the place in which it is housed.
Multiple elements are signature to La Marzocco's machines, such as the use of surgical-grade stainless steel, exposed groupheads, a low profile frame to facilitate barista-customer interaction and design parts recalling Florentine emblems (Marzocco lion, shield-like shapes, lily details on the side panels). These sit alongside features such as performance touch steam wands, clear lines, transparent glass or wooden components, eye-catching interfaces (with lever-like activation paddles and / or digital displays) and so on.
Throughout the years, the evolution of La Marzocco's design had mirrored history itself. For example, in the 1950s, some models recalled the automotive and airspace industry. There is a common thread that connects the "La Marzocco touch and feel" in each product, whether an espresso machine, grinder or café counter.
A: La Marzocco's story is part of the permanent collection at Accademia del Caffè Espresso – a cultural "hub" centred around coffee. How would you describe the exhibition space? On what kind of journey does it take visitors?
LM: It's an adventure through time and space. The visitor can engage in an interactive exhibition to discover all the people – leaders, creatives, workshop artisans, businessmen and their circle of families, friends, influencers and partners – who contributed to shape the history of La Marzocco, turning it from an Officina to an international exemplary manufacturer of high end coffee equipment. This journey is intertwined with key happenings and significant events for global culture and society that occurred from the late 800's (when the first espresso machine came to life) up until today. Moreover, the permanent exhibition space carries the name "Genius Loci", and pays homage to the sacred and symbolic meaning that the historical factory – transformed into a cultural hub – holds. The location is breathtaking; it maintains the original structure with a modern twist, and is considered to be a local landmark of industrial archeology.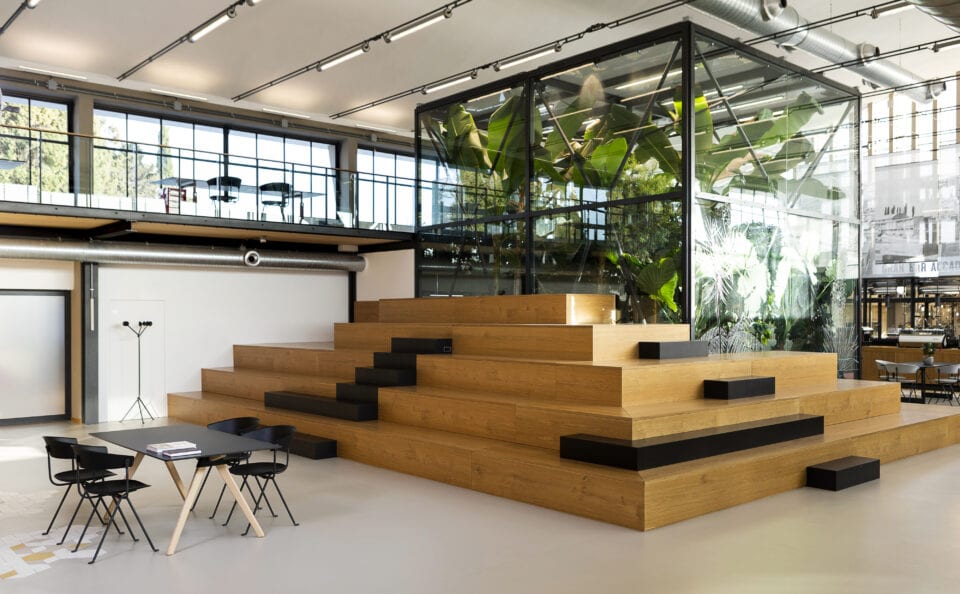 A: What do you hope audiences take away from the display?
LM: We believe the real aim of Accademia is to become a place open to host our communities, partners and friends. As the community of Home Baristas across the world is growing faster and faster, the display offers the chance to play with the full La Marzocco Home range and to enjoy an experience; the experience of coffee at home. 
A: More and more people are turning towards ethical forms of consumption. How is La Marzocco engaging with conscious design and sourcing? Why is this so important, especially in the coffee world? 
LM: We are working on a project with Origin in South America, with the aim to develop a concrete partnership with farmers and companies in order to support a more ethical and sustainable coffee supply chain. Moreover, La Marzocco supports a charity project in Songwa (Tanzania), where we want to give a real contribution to independent coffee farms and the entire community of farmers from Songwa.
Accademia wants to be active in this process by reducing the distance in between origins and consumers, sharing information, culture and creating events to enrich the coffee community. Accademia has several agreements with origins organisations and farmers; we want to use our visibility and professionalism to create conversations.
A: What other opportunities are there to engage with La Marzocco and gain insight into the history of your products?
LM: The way we are trying to engage with our community is through new virtual formats, such as as True Artisan Cafè Home & La Marzocco Sessions, which have become an effective asset in these Covid-19 times. 
Alongside this, Coffee Encounters is the latest format sponsored by La Marzocco Home in collaboration with Accademia del Caffè Espresso, that revolves around coffee, food, lifestyle, the company's products, together with live demos and much more. 
---
Find out more here.
---
All images courtesy La Marzocco.