Helene Schmitz (b. 1960) is an environmental photographer revealing humanity's impact on the landscape. A new exhibition of her work opens at Fotografiska, New York, tapping into essential dialogues surrounding the climate crisis. It captures the physical impact of man-made interventions and processes – visually charting the progress of global warming. The show navigates different areas of the world, capturing the sublimity of nature whilst highlighting the sheer scale of environmental damage.
Chimneys pump smoke into the skies. Vast forests are stripped bare. Machines cut crevices cut into the earth. These images highlight themes of exploitation and industry, shedding light on the largely unseen activities that are changing the wilderness irrevocably. It offers audiences the chance to reflect on habitat loss – adding to important conversations about conservation and future methods of production.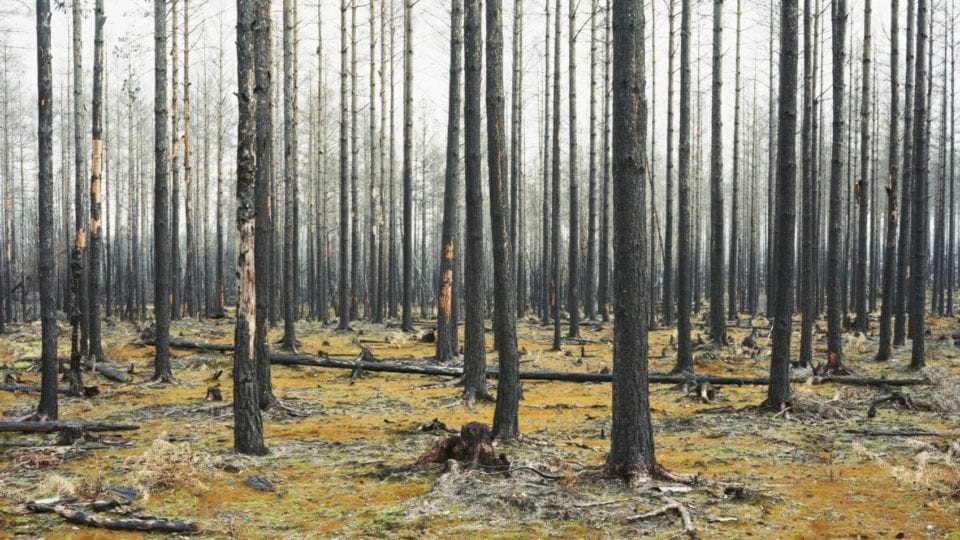 At Fotografiska, two photographic series establish this vulnerable relationship between civilisation and destruction. The first is entitled Kudzu Project, 2013. It documents ongoing ecological damage in the American South. Schmitz explores the case study of a climbing vine brought overseas from its native home in Japan. Once established in the US, the plant became an invasive species – with devastating consequences for industrial and ecological infrastructures.
The second is Thinking Like a Mountain, 2018, which examines wild spaces across Nordic countries. Schmitz explains: "I wanted to portray the violent transformation of landscapes in the northern regions of Sweden and Iceland. In my life, I have experienced that the concept of wilderness and land untouched by humans has disintegrated. My photographs can be seen as a meditation on man's relation to nature – a global, highly industrialised and automated transformation of landscapes."
14 December – 15 March. Find out more here.
Images: © Helene Schmitz.