On 18 March 2013, six Boko Haram gunmen opened fire on students and staff at Shehu Sanda Kyarimi Government Secondary School in Maiduguri, north east Nigeria, killing two and injuring three. The attack was one of many on school children by the militant group, whose name translates as "Western education is forbidden." A year later, 276 schoolgirls were kidnapped by Boko Haram from a school in Chibok. The government responded by shutting most state secondary schools. For two years, classrooms were empty, playgrounds silent. Rahima Gambo's (b. 1986) portraits of female final year students, taken in 2017 at the newly reopened school, are part of this year's Foam Talent, which, for the first time, is available online.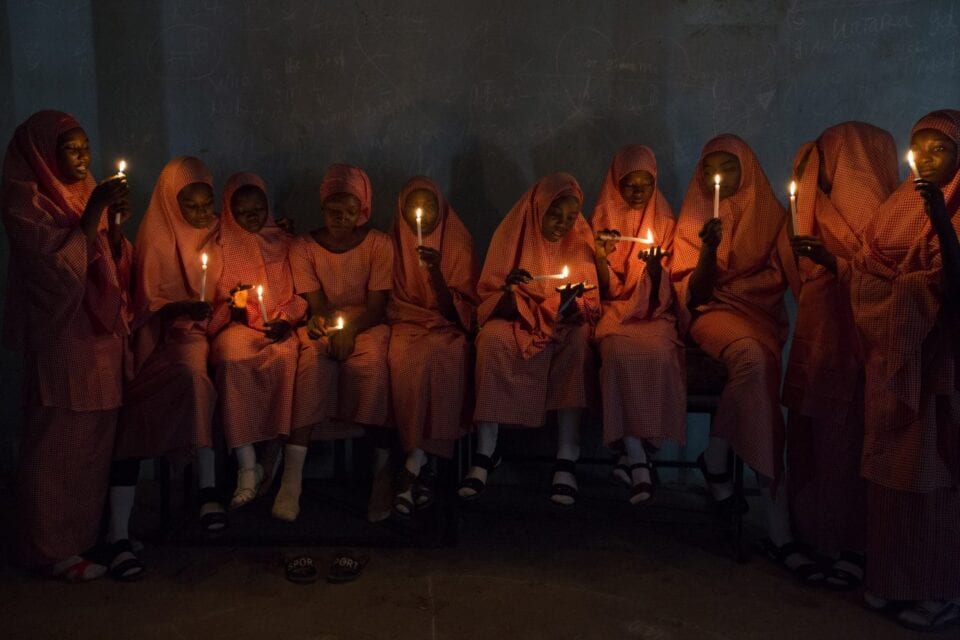 Inspired by Vietnamese documentarist Trinh T. Minh-ha's aim "not to speak about/Just speak nearby" (Reassemblage, 1983), Gambo took a poetic approach to her project, Tatsuniya. Through workshops, she collaborated with students to co-create images offering a counter-narrative to mainstream media representations. The pictures borrow something from the language of documentary, but they're also semi-staged. It's a process that puts agency into the hands of young women; they are authors of their own images, showing their playfulness, friendship and creativity.
---
Normally, Foam Talent runs as an international touring exhibition, with stops in London and Paris. Covid-19 restrictions and uncertainty prompted the Netherlands-based photographic organisation to take a different approach. In addition to a physical show at Foam's Amsterdam gallery, work by the 19 winning artists – all aged under 35 and selected from 1600 entries to an open call – is available to view worldwide on a dedicated digital platform. Each artist's series is displayed separately, with images sequenced, curated and enhanced through motion graphics, voiceovers, video and text. This online initiative is a rare positive to come out of the coronavirus crisis, opening the show up to global audiences.
Elsewhere, a stock cube inspires Italo-Senegalese artist Adji Dieye's (b. 1991) series, Maggic Cube, which is dominated by the recognisable bright yellow and red of the product's packaging. Through portraiture, the work entwines many conceptual threads, from histories of imperialist trade to current visual trends. Its graphic style is a nod to both advertising imagery and the legacy of mid-20th century West African studio photographers Malick Sidibé and Seydou Keïta, whose work is often emulated today. Figures are covered in printed fabrics; handfuls of cubes pop against bright backgrounds.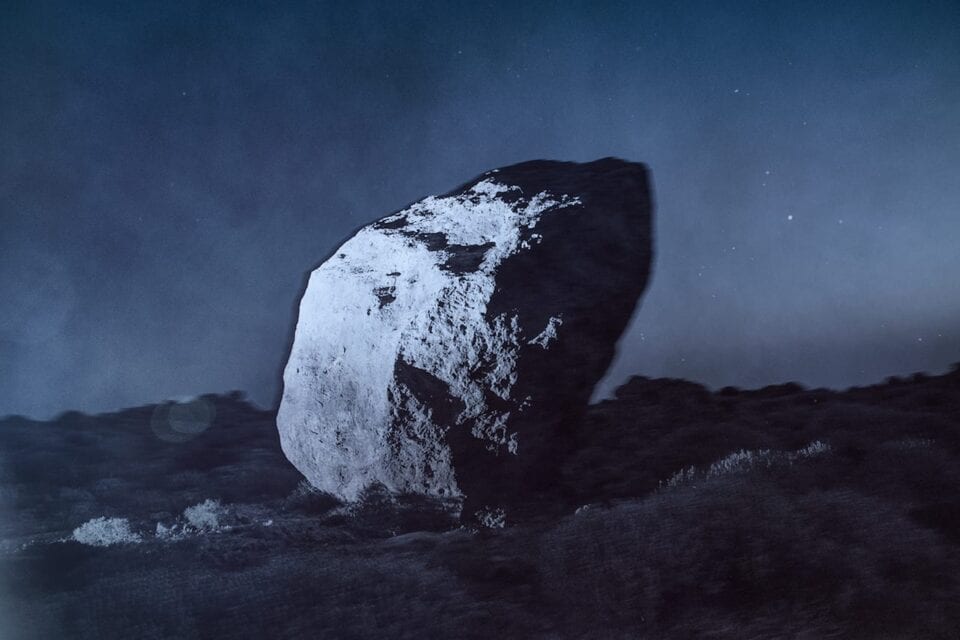 Other featured works include Greek photographer Yorgos Yatromanolakis' (b. 1986) The Splitting of the Chrysalis & the Slow Unfolding of the Wings. Created during a period of personal flux, when Yatromanolakis found himself back home in Crete, the series draws on ideas of natural metamorphosis. Trees, rocks and birds flash white against soft indigo blue backgrounds – creating a strange but alluring twilight world. The piece is multisensory, accompanied by an intense and eerie soundscape.
---
Foam Talent Digital is available to view until 2 June here.
Words: Rachel Segal Hamilton
---
Image Credits:
1. From the series Maggic Cube, 2019 © Adjie Dieye, courtesy of the artist.
2. From the series Tatsuniya © Rahima Gamba / courtesy of the artist.
3. From the series Maggic Cube, 2019 © Adjie Dieye, courtesy of the artist.
4. From the series Maggic Cube, 2019 © Adjie Dieye, courtesy of the artist.
5. From The Splitting of the Chrysalis and the Slow Unfolding of the Wings © Yorgos Yatromanolakis