How does a place live within us long after we have left and what traces of our passage remain there? With more than 65 million people now displaced across the world, this question is at the heart of a new exhibition at the Phillips Collection. It is concerned with migrations. Installations, videos, paintings and documentary works by 75 artists from countries like Algeria, Bangladesh, Ghana and Syria tackle these issues, often with prescient urgency.
In 2008, Francis Alÿs arranged children from either shore of the Strait of Gibraltar – which separates Europe from Africa by a mere nine miles at its narrowest point, between Spain and Morocco – head out into the water whilst holding up toy boats. The work, Don't Cross the Bridge Before You Get to the Rivers is one of the pieces on show at Phillips.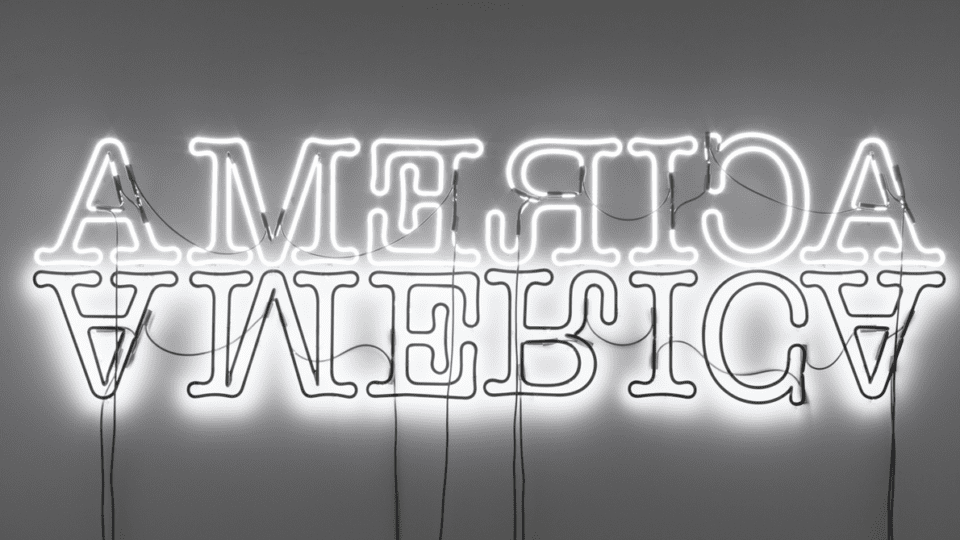 Meanwhile, Griselda San Martin documents another attempt at human connection, albeit not a staged one, in a series about Friendship Park. The area is the only official meeting place on the USA–Mexico border, where relatives can speak with one another through openings in the fence, though such occasions have been curtailed in recent years. Portraits like Arshile Gorky's The Artist and his Mother (1930) illustrate how portraits preserve memories of those left behind – in this case the painter's mother, who died in the aftermath of the Armenian genocide.
The range of works and media may be broad and, at times, seemingly disparate, but the exhibition succeeds in its critical aspiration to give a face, a name, a beating heart to those who have been displaced. Perhaps there is no better setting for a show like this one – straddling social and political issues – than Washington. The state is at the height of a migration crisis and an American president's sabre-rattling at its southern neighbours.
Olivia Hampton

Until 22 September. Find out more here.

Lead image: Adrian Paci, Centro di permanenza temporanea (Temporary Detention Center) (still), 2007. Video, colour, sound; 4:32 min. Courtesy of the artist and Kaufmann Repetto, Milan/New York.