Martin Parr (b. 1952) is one of the world's most celebrated documentary photographers. He has published over 80 books of his own work and edited another 50. He has been a member of Magnum Photos since 1994 and has exhibited worldwide at some of the most renowned institutions including Tate Britain; Centre Pompidou, Paris; High Museum, Atlanta; Haus der Kunst, Munich; and MoMA, New York. He has also been a Guest Curator for New York Photo Festival and Rencontres d'Arles and won countless awards.
Parr is best known for intimate, satirical and anthropological works that scrutinise contemporary life, over consumption, and in particular the social classes in England. The images are bright, bold and filled with visual information, spanning seasides and tourist attractions to street parties and race-day celebrations.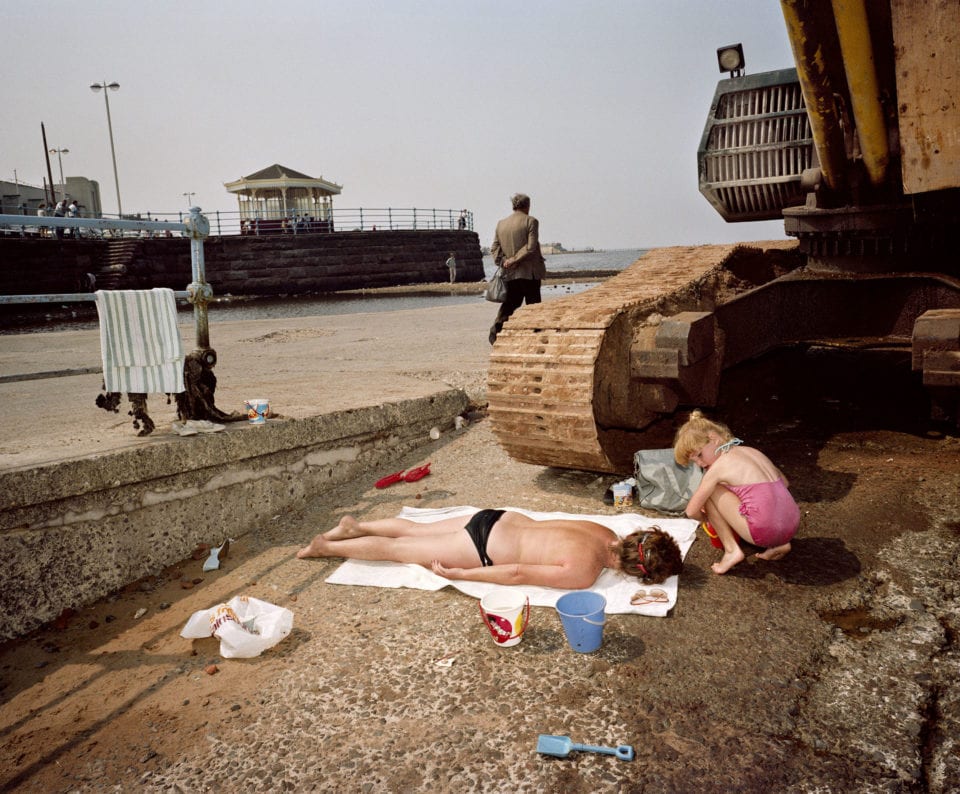 On 13 March 2020, Parr will speak about his distinguished career at the Aesthetica Future Now Symposium (York, UK). He notes: "York and the Impressions Gallery, way back in the 1970s, is where my photography career kicked off. So it is very nice to return and contribute to the Future Now symposium, many, many years later. I will be talking about the intervening 45 years of photography, all compressed to under an hour!"
Future Now is two-day event (12-13 March) that brings together key institutions, galleries, fairs and publications for discussion surrounding the sector. 2020 speakers include Cornelia Parker, Nadav Kander, Jasmina Cibic and John Keane, as well as representatives from Magnum Photos, The Photographers' Gallery, Creative Review, Somerset House, British Journal of Photography, Design Museum and more.
Martin Parr: A Chronicler of Modern Times, takes place 13 March, 16.15-17.15 in Fountains Lecture Theatre, York St John University. Tickets available here.
Lead image: The Artificial beach inside the Ocean Dome, Miyazaki, Japan, 1996. From Small World. © Martin Parr / Magnum Photos.
1. New Brighton, England, 1983-85.From The Last Resort. © Martin Parr / Magnum Photos.