The word 'abstract' derives from the Latin abstractus, or 'drawn away'. It's suggestive of extraction, detachment or isolation: reducing something down to its component parts or taking them out of context. In fine art, the movement emerged in the 20th century, as Wassily Kandinsky, Piet Mondrian, Georges Braque and Sonia Delaunay shocked audiences with a newfound focus on form and colour. This, in turn, inspired photographers to break the rules of composition. Today, lens-based artists continue to push the boundaries of the genre. Here are five such examples, as featured on online art platform Artsper.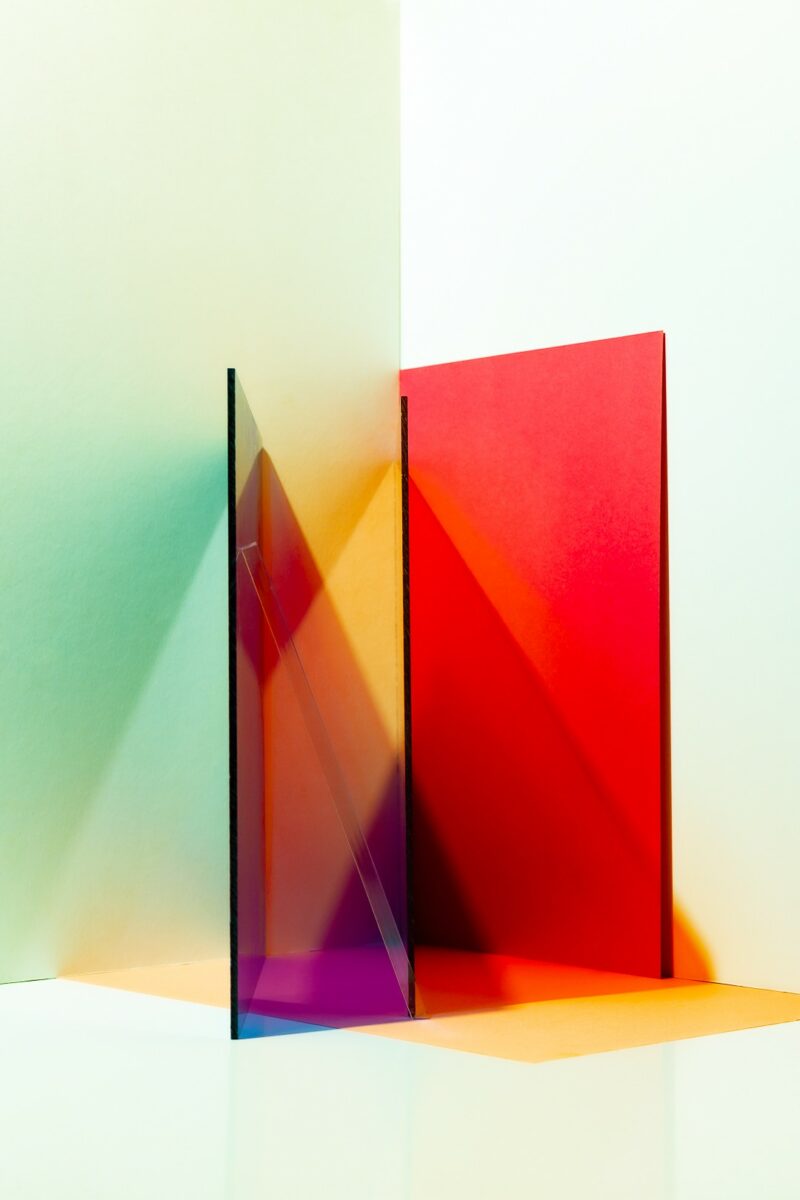 Shapes, Reflections and Cut-Outs
Venezuelan artist Cristina Matos-Albers (b. 1982 above left) is interested in detail, structure and form. The artist experiments with colour, refracting light through bright geometric panes to create interesting gradients. It's an approach reminiscent of Barbara Kasten (b. 1936), a pioneer of the genre. Elsewhere, Vik Muniz (b. 1961, right) takes a collage-based approach, reusing waste and found materials to create new images. Dust, cigarette ends, puzzle, magnets and toys can be found in his multi layered compositions.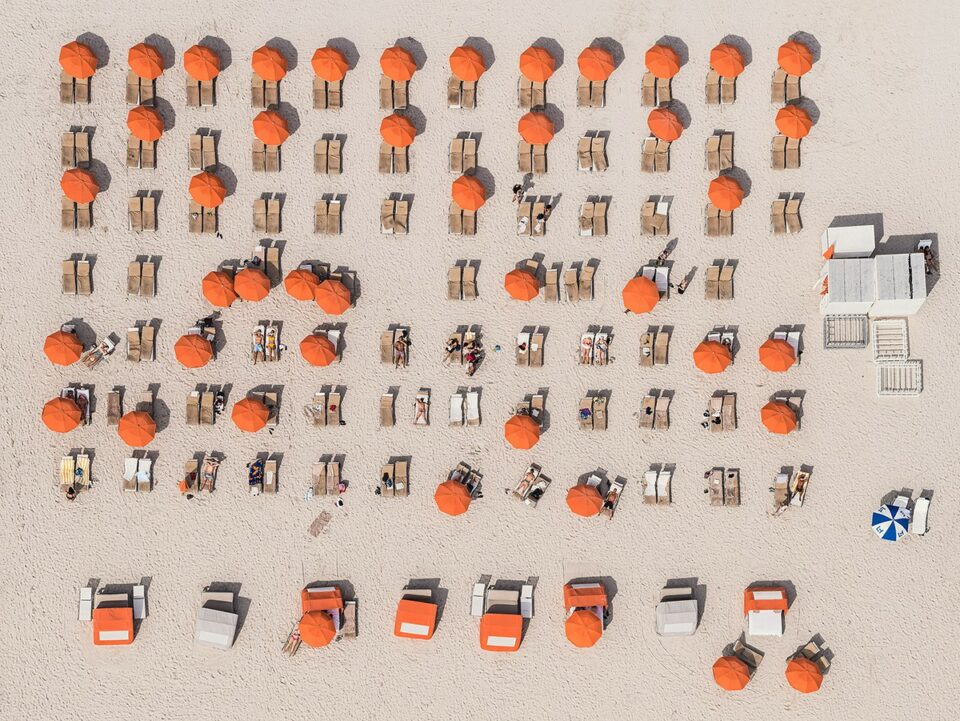 The World from Above
New York-based, Brazilian-born Bernhard Lang (b. 1970) takes aerial photographs from helicopters or other small aircrafts. In the above image, orange umbrellas pop out against sandy backdrops, creating abstract patterns. Through this approach, Lang shows audiences the world from new perspectives. The images encourage us to look differently at humanity's impact on the land; other such subjects include colourful tulip fields, cruise ships, glowing cityscapes, shipping containers and fish farms.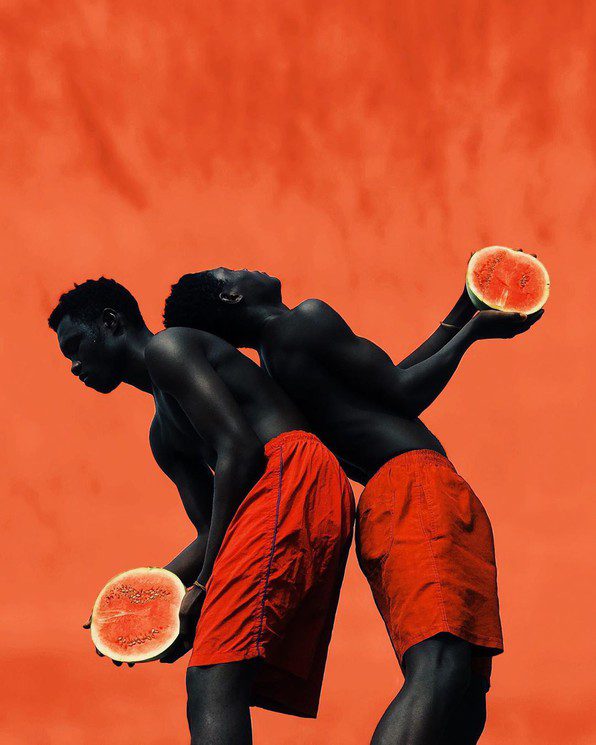 Portraiture, Colour and Pattern
"I consider photography to be a determining tool for interacting with as many people as possible in different places around the world," says Ghanaian photographer Derrick Ofosu Boateng, whose bright portraits are shot on iPhone. "The stories are exceptional, full of emotion and life. In my eyes, it is important that my work represents an Africa in a positive light, this contributes to greatly changing the perception of the continent." Alia Ali's (b. 1985), anonymous portraits feature subjects swathed in fabrics from across the world. "As a female artist who exists on the border of identifying as a West Asian, Eastern European and US citizen, my work explores cultural binaries and challenges culturally sanctioned oppression," she explains. 
---
Artsper is a contemporary art marketplace working to make art accessible to all. It represents over 25,000 artists from galleries around the world, highlighting more than 170,000 artworks. Audiences can discover more abstract artworks and pieces across all media: from sculpture and painting to photography and lithography.
Words: Eleanor Sutherland
---
In collaboration with Artsper.
Image credits
1. Derrick Ofosu Boateng, You are one in a melon 1, 2020
2. Cristina Matos-Albers, Chroma Morphose, Nº 6995, 2021
3. Vik Muniz, Pools, 2018
4. Bernhard Lang, Miami II, 2015
5. Derrick Ofosu Boateng, You are one in a melon 1, 2020
6. Alia Ali, Stellar 1, 2021