In 2003, Olafur Eliasson (b. 1967) transformed Tate Modern's Turbine Hall into an immersive space dominated by representations of the sun and sky. The Weather Project was a turning point for contemporary practice, blending art and social interaction with an interest in the natural world. The artist returns to the institution with In Real Life, an expansive retrospective spanning three decades and responding to the climate crisis.
Natural phenomena such as water, light and mist have continually inspired Eliasson. Several of Tate's installations harness these elements, including a striking 11-metre-high waterfall which greets audiences at the museum's entrance. Beauty (1993) creates a rainbow inside the gallery space, whilst Din blinde passage (2010) takes viewers through a 39-metre-long corridor of dense fog. These are accompanied by a photographic series demonstrating the dramatic changes seen across Iceland's glaciers in the last 20 years.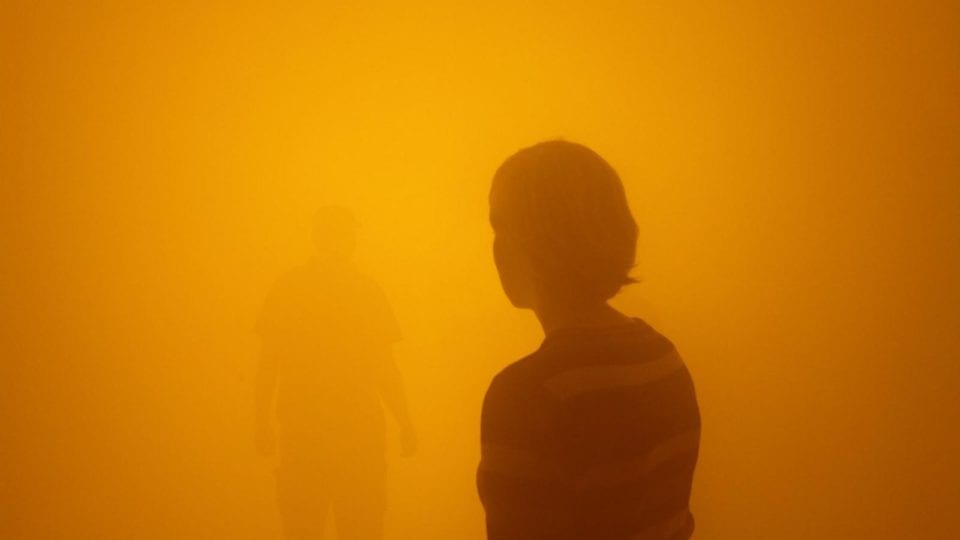 A wider engagement with social and environmental issues is shown in The Expanded Studio, a collection dedicated to innovation calls-to-action. This collection features projects including Little Sun (2012), providing solar powered lamps to communities without electricity, and Ice Watch, a piece of glacial ice from Greenland raising awareness of the climate emergency.
Alongside a plethora of responsive artworks, Eliasson is renowned for challenging notions of perception. Playing with reflections, inversions, after-images and shifting colour, Your Spiral View (2002) and your Planetary Window (2019) form optical illusions – encouraging audiences to see the gallery space in new ways. Visitors play an active role in In Your Uncertain Shadow (Colour) (2010), passing in front of bright lights and casting vibrant silhouettes. Room for one colour (1997) reduces the field of vision to shades of yellow and black.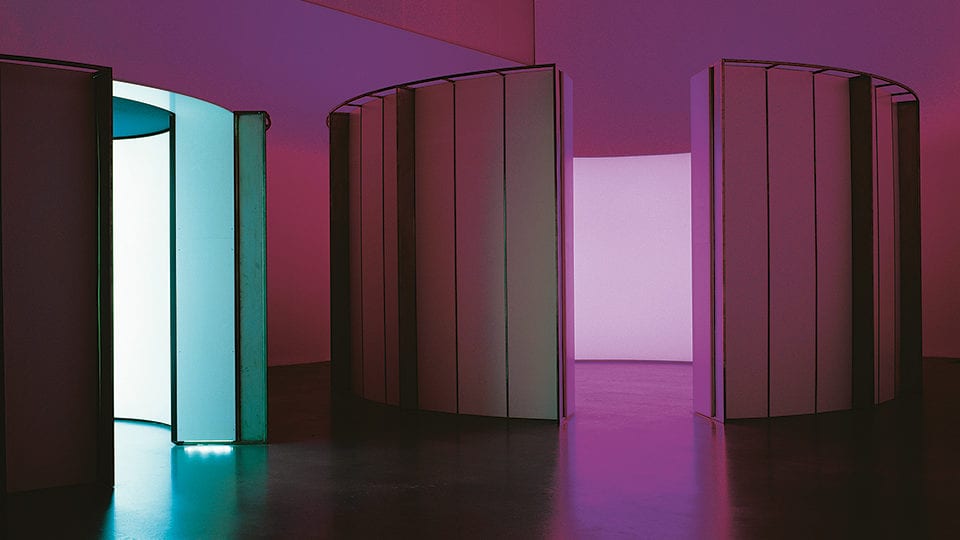 The multidisciplinary nature of the artist's oeuvre is integral to In Real Life, which draws attention to architectural projects such as 2018's Fjordenhus, Denmark. An interest in geometry and mathematics is evident across 450 models, as well as in Stardust Particle (2014), a sculpture comprising interlocking shapes and crystalline structures.
The exhibition runs 11 July – 5 January. Find out more here.

Lead image: I only see things when they move, Installation view at Moderna Museet, Stockholm, 2015. Picture credit: Dmitry Baranov.