The title for the latest exhibition of work by Rotimi Fani-Kayode (1955-1989), Tranquility of Communion, is taken from an essay the artist wrote the year before his tragic death. At 34 years old, he suffered a heart attack whilst recovering in hospital from an AIDS-related illness. "Perhaps they would recognise my smallpox Gods, my transsexual priests, my images of desirable Black men in a state of sexual frenzy or the tranquility of communion with the spirit world," he writes in Traces of Ecstacy, wondering how the future might receive his work. "Perhaps they have far less fear of encountering the darkest of Africa's dark secrets by which some of us seek to gain access to the soul."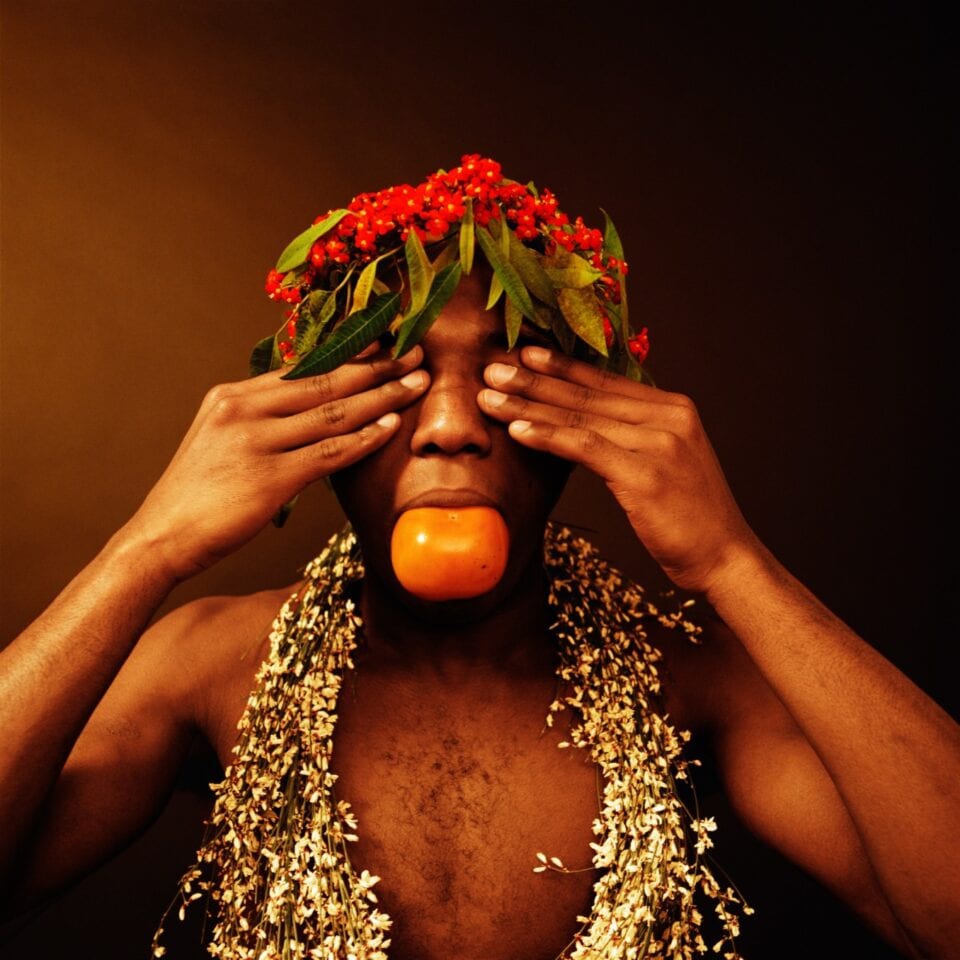 The entwining of sexuality with spirituality defines Fani-Kayode's remarkable photographic oeuvre. His striking yet nuanced nude portraits, focusing on the Black male body, are inspired by the "technique of ecstasy" practiced by Yoruba priests to transcend their physical reality. They are also influenced by European Old Master paintings, Christian iconography and the homoerotic photography of Robert Mapplethorpe. This exhibition, now open at Hales Gallery, New York, features colour works made in the final years of Fani-Kayode's life, between 1987 and 1989. They propose a new, multilayered vision of Black queer masculinity – where ancient rituals are repurposed and devotion meets desire.
Like Mapplethorpe, his work was shaped by a position as an outsider. In Fani-Kayode's case, this was as much to do with his sexuality as his experience of migration and African diasporic identity. Born in Lagos, Nigeria, to a Yoruba family, Fani-Kayode moved to Brighton, UK, aged 12, fleeing civil war in his homeland. He studied fine art, photography and economics in the US before returning to the UK – this time to London – in 1983. It was there he created the bulk of his work, becoming a major figure in the Black arts community of the 1980s. A member of the Brixton Artists Collective, he went on to co-found Autograph ABP (now Autograph), serving as the organisation's inaugural Chair. Today, Autograph is Hales Gallery's collaborator in organising this exhibition.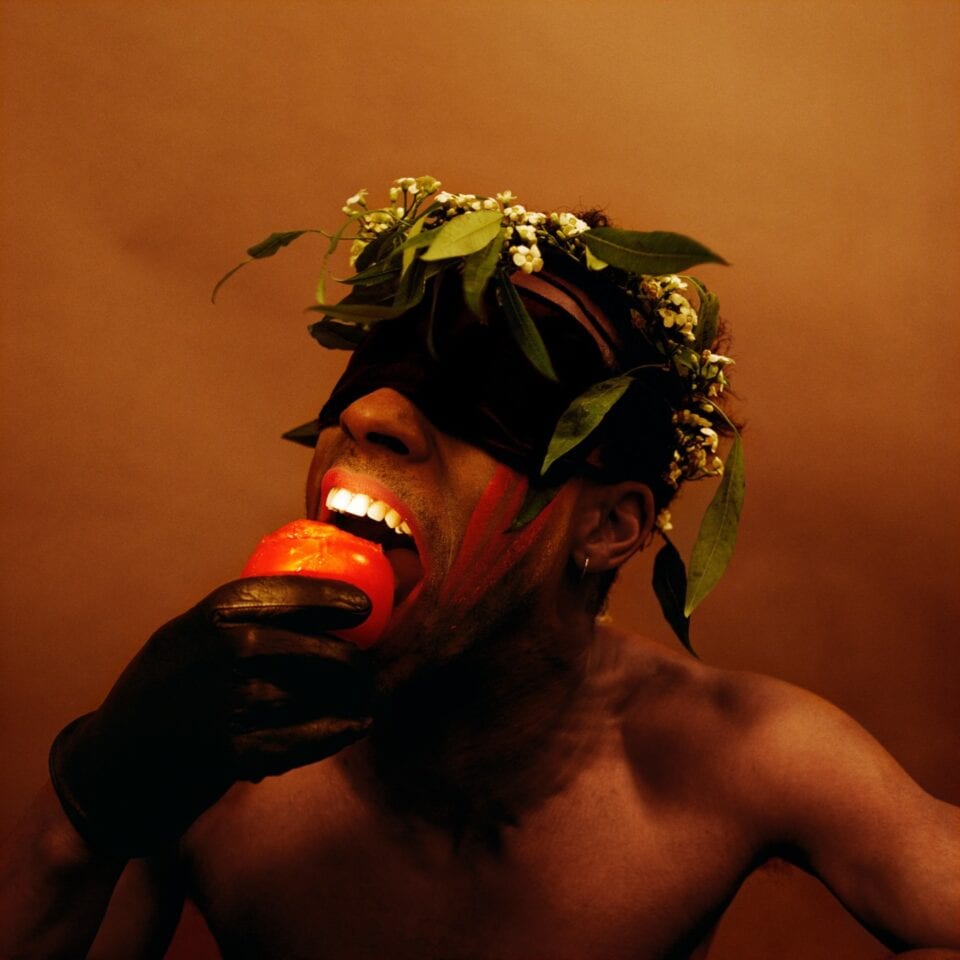 Fani-Kayode was making this work in 1980s Thatcherite Britain. At the time, it was radical. But – in answer to his parting question – it still feels fresh and pertinent now. The legacy of works like Adebiyi (1989), which shows the balletically poised torso of a young man, his eyes closed in meditation, his head adorned in a crown of leaves and flowers, clutching a traditional mask, reverberates in the art of John Edmonds, who shoots intimate photographs of friends and lovers holding African art objects. The same can be said of Paul Mpagi Sepuya, whose nude images employ elements of performance and collage to subvert studio portraiture in favour of a new Black queer gaze. Despite his all too brief career, the "ecstatic traces" left by Rotimi Fani-Kayode endure.
---
Rotimi Fani-Kayode: Tranquility of Communion runs until 31 July 2021 at Hales New York. Find out more here.
Words: Rachel Segal Hamilton
---
Image Credits:
1.Rotimi Fani-Kayode, Adebiyi, 1989, C-type archival print. © Rotimi Fani-Kayode. Courtesy of Autograph, London, and Hales Gallery.
2. Rotimi Fani-Kayode, Nothing to Lose I (Bodies of Experience), 1989C-type archival print. 121.9 x 121.9 cm
48 x 48 in Courtesy of Autograph, London, and Hales Gallery.
3. Rotimi Fani-Kayode, Untitled, 1987-1988C-type archival print121.9 x 121.9 cm 48 x 48 in Courtesy of Autograph, London, and Hales Gallery.