In the 1980s, engineer Harold Cohen (1928-2016) devised a computer program that could create abstract drawings. Named AARON, it is both an early example of digital art – the collaboration between artist and technology ­­– and Artificial Intelligence (AI). As the years progressed, newer versions of AARON drew figures, plants and animals autonomously – even adding colour by 1995. Further significant breakthroughs have been made in the decades since; in August 2022, Jason Allen won the Colorado State Fair Fine Arts Exhibition with Théâtre D'opéra Spatial, a piece generated using the AI tool Midjourney.
Refik Anadol (b. 1985) is at the forefront of new media and machine intelligence. The Los Angeles-based artist uses algorithms to extract and compiles information from images and text available online – public metadata – to generate immersive and interactive experiences. Quantum Memories (2020), for example, presented an alternative view of nature generated from 200 million photos of Earth, its atmosphere and landscapes. The resulting real-time digital animation provided viewers with new mechanisms to speculate about the future. Anadol describes this practice as "paint[ing] with a thinking brush."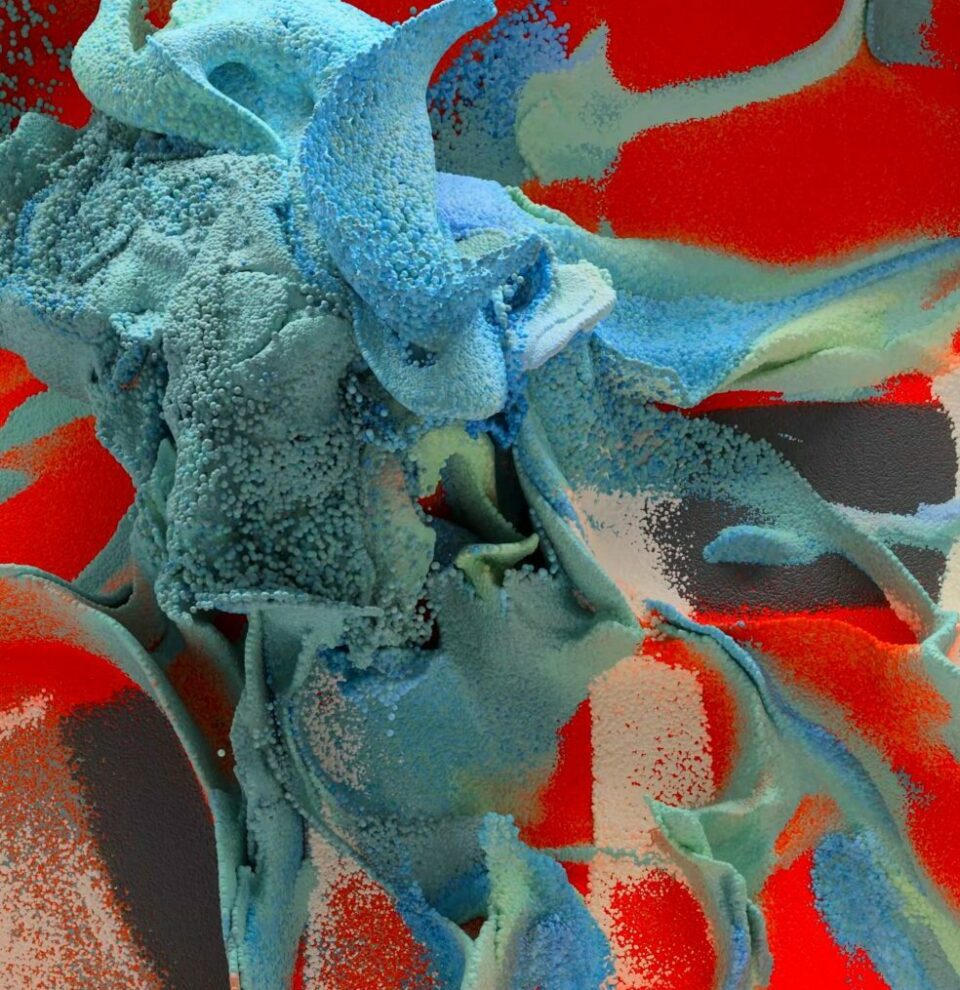 Most recently, the artist has turned attention to the history of human creative endeavour – a mammoth task which involves processing whole museum collections. Unsupervised, now open at Museum of Modern Art, New York, is Anadol's latest iteration. Here, AI has been trained to interpret MoMA's extensive catalogue of almost 200,000 modern and contemporary works built up over 200 years, from the swirling landscapes of Vincent Van Gogh to surrealist paintings by Salvador Dali and contemporary photography from Wolfgang Tillmans. A machine-learning model "visits" the collection, then presents its interpretation on-screen. This is a space where technology and creativity meet, and a world in which AI can "dream."
Whole walls transform into fluid sculptures that are constantly in motion. Colour-shifting globules advance towards viewers like paint spilling from a tin, absorbed by waves cascading against one another in shades of tangerine, blue, yellow and white. In some sequences, shapes break apart and merge, resembling the paraffin wax within lava lamps, whilst in others, thousands of threads weave vibrant patterns.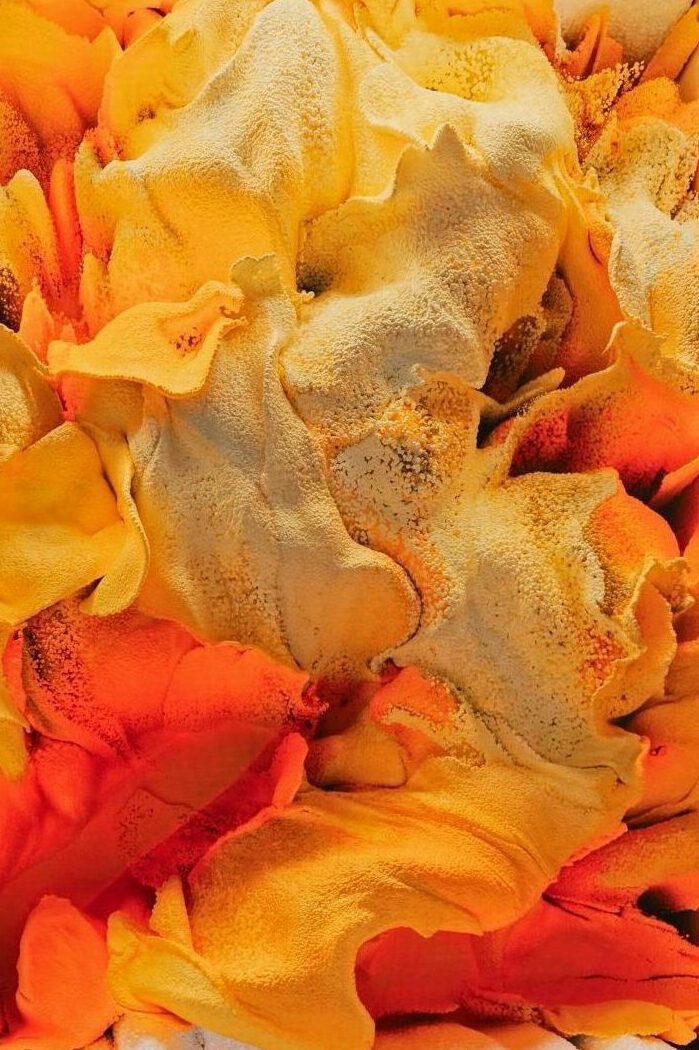 The use of AI continues to raise debates about the definition, and future, of visual culture. Allen's historic win, for example, called into question the authenticity of Midjourney as a "serious" medium. Critics asked whether utilising new forms of intelligence was  "decimating people's creative work" or "smothering human art." Yet Anadol proposes an alternative view – likening the dynamic to a traditional collaborative partnership. "Machine intelligence is one of the most profound ways of communication between a machine and a human," he states. "It is one of the most powerful ways of using machines as a collaborator."  When looked at this way, installations such as these propose a world where we can work together with AI to visualise our wildest fantasies, dreams and theories. The possibilities are endless, and, for Anadol, it's a process of discovering "what AI means for creativity and how it can be used for good."
---
moma.org | Until 5 March
Words: Megan Jones
---
Image Credits:
1. Installation view of Refik Anadol: Unsupervised, The Museum of Modern Art, New York, November 19, 2022 – March 5, 2023. © 2022 The Museum of Modern Art. Photo: Robert Gerhardt
2. Refik Anadol. Sample data visualization of Unsupervised — Machine Hallucinations — MoMA — Fluid Dreams, 2022 (detail). Data sculpture: custom software, generative algorithm with artificial intelligence (AI), real time digital animation on LED screen, sound. Dimensions variable. The Museum of Modern Art, New York. © Refik Anadol Studio
3. Installation view (detail) of Refik Anadol: Unsupervised, The Museum of Modern Art, New York, November 19, 2022 – March 5, 2023. © 2022 The Museum of Modern Art. Photo: Robert Gerhardt
4. Refik Anadol. Sample data visualization of Unsupervised — Machine Hallucinations — MoMA, 2022 (detail). Data sculpture: custom software, generative algorithm with artificial intelligence (AI), real time digital animation on LED screen, sound. Dimensions variable. The Museum of Modern Art, New York. © Refik Anadol Studio
5. Installation view (detail) of Refik Anadol: Unsupervised, The Museum of Modern Art, New York, November 19, 2022 – March 5, 2023. © 2022 The Museum of Modern Art. Photo: Robert Gerhardt
6. Installation view (detail) of Refik Anadol: Unsupervised, The Museum of Modern Art, New York, November 19, 2022 – March 5, 2023. © 2022 The Museum of Modern Art. Photo: Robert Gerhardt