Stephen Shore's (b. 1947) photographs are designed to reflect the way people talk. They are natural, straightforward, in-the-moment. In the words of Britt Salvesen, curator at LACMA, they evoke: "ordinary speech as opposed to the formality of writing." The images hold up a mirror to the world we inhabit – a place of spontaneity, colour and movement. Transparencies, a new publication from MACK, offers a new angle on Shore's distinguished oeuvre. It highlights small camera works from 1971-1979, taken on a 35mm Leica. The book is an alternative account of the cross-country journeys that resulted in the photographer's ground-breaking Uncommon Places series. It is also a fitting counterpart to Shore's recent Instagram posts, which revel in the intricacies of daily life.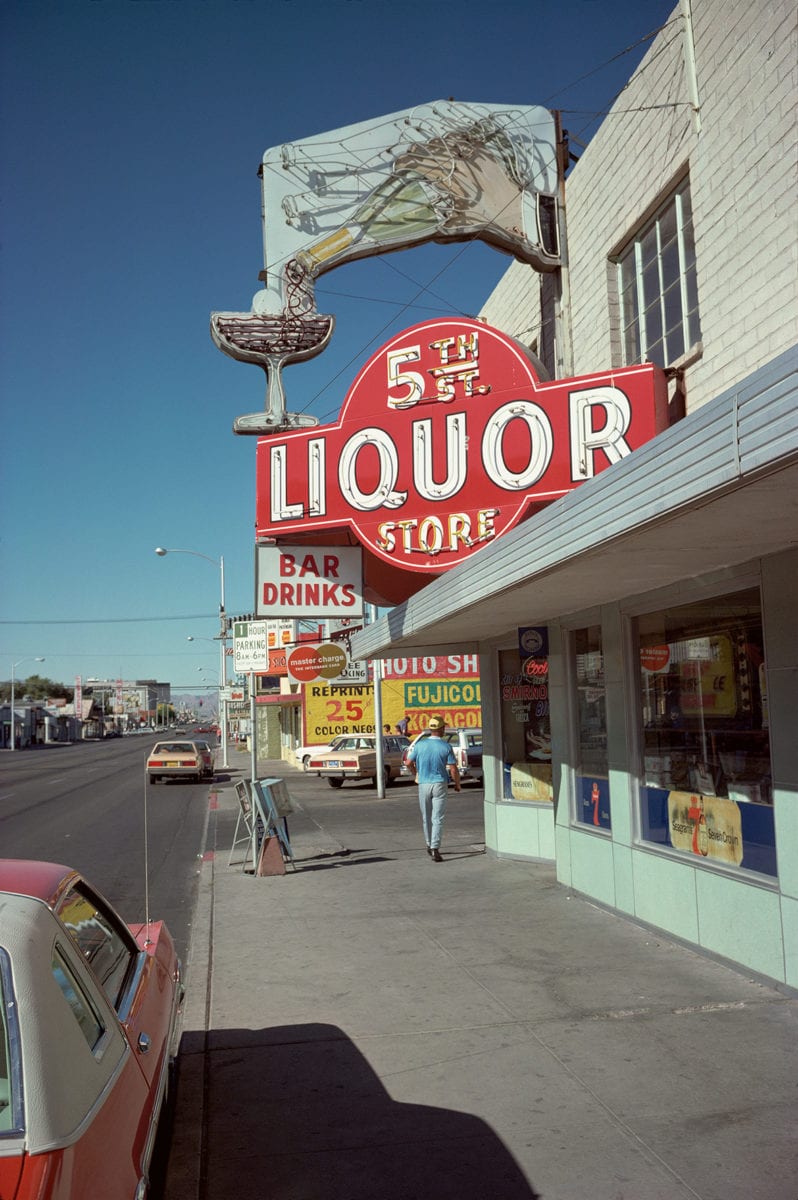 The images in Transparencies are bursting with as much visual information as Shore's renowned large-format works. The scaled-down pictures encourage viewers to stop and closely consider each scene. Audiences are forced to pay attention – to zoom in and analyse the composition. In a world where we are always moving, working or scrolling through digital feeds, Shore offers readers rare moments of contemplation.
The volume presents vast city scenes that are full of life. They reveal overlooked details: an abandoned pair of shoes, a pile of rubble, decorated car bonnets. These snapshots are taken through windscreens, phone booths and shop windows. Graphic signs and billboards play a central role – advertising motel pools, pizza restaurants and liquor stores. Vehicles speed along highways and sit within parking lots. Brightly-clothed figures traverse the urban landscape – making a daily commute to work or enjoying leisure time.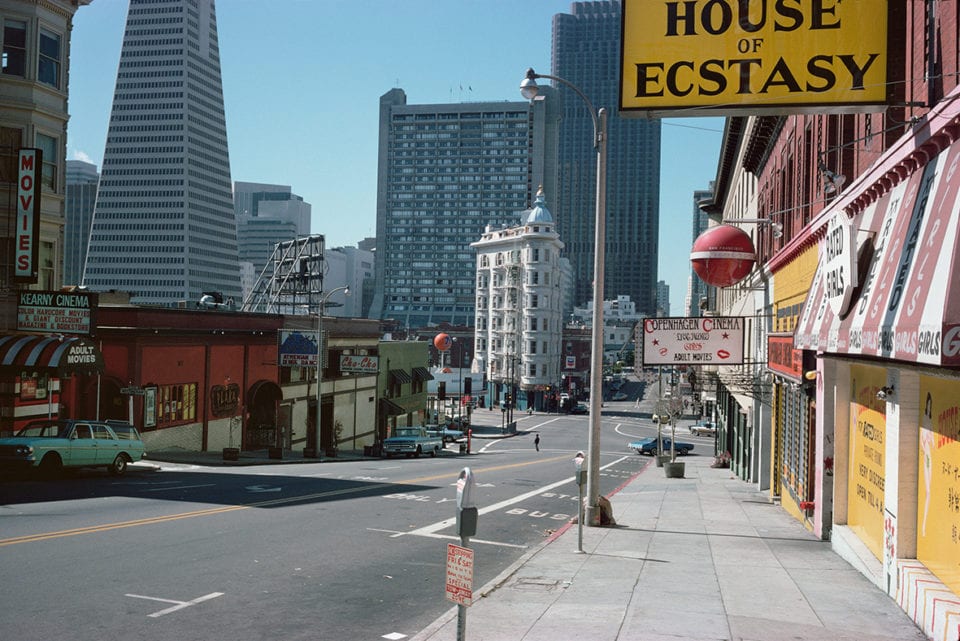 There is something deeply relatable about these photographs, which reflect upon life as it was lived. Elements of observation, humour and social commentary seem to come together. Salvesen explains: "Despite the time markers of cars and clothing, nostalgia is held at bay by Shore's presence, precision, and alertness. These pictures from the 1970s do not seem fixed in the past, distant, distilled, or quaint. They exist in the complex, culturally layered present. Meaning occurs in the moment. We speak this language; we live in this world."
Find out more here.
Stephen Shore is in conversation with Lou Stoppard at at Foyles, Charing Cross Road on 21 May. Find out more here.
Images: Stephen Shore. Images from Transparencies: Small Camera Works 1971–1979 (MACK, 2020). Courtesy of the artist and MACK.