"Photography in 2020 is as ubiquitous as the last Instagram post, text, or tweet," says Jeff L. Rosenheim, Curator at New York's Metropolitan Museum of Art. Billions of images are uploaded to social media every day. Each time we unlock our phones, we are bombarded by news feeds, stories, selfies and video clips. It is hard to make sense of. The question arises: what makes a "good" photograph? The Met's latest publication is a compendium surveying 100 years of powerful practice. It spotlights works from 1916 to the present day, asking: "Despite the global digital image culture in which we live, have we perhaps already seen photography's last century?"
The book, which accompanies a new exhibition at The Met, opens with Paul Strand's landmark From the Viaduct (1916). It captures an abstracted view of New York's urban landscape – turning everyday buildings, billboards and figures into a dynamic composition. It was recognised by gallerist Alfred Stieglitz, and was reproduced inside his quarterly Camera Work. This was a turning point in the history of art. "Photography as a modern medium had found its way forward," notes Rosenheim.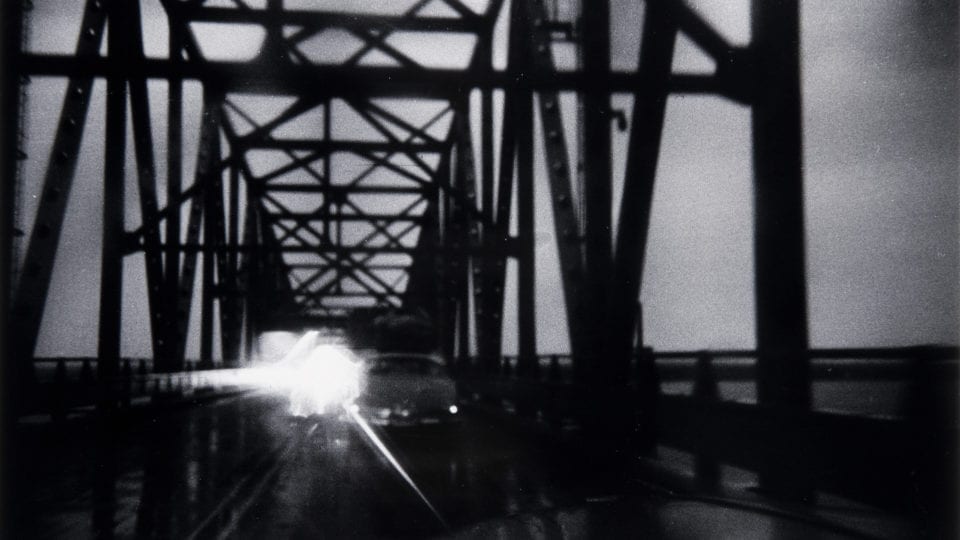 This publication is full of such pioneering images – all taken from the Collection of Ann Tenenbaum and Thomas H. Lee. It includes André Kertész's experimental light and shadow play and László Moholy-Nagy's photograms. Seminal documentary work by Dorothea Lange and Walker Evans looks at the impact of the Great Depression, whilst Robert Frank, Lee Friedlander and Diane Arbus take to the streets to record 20th century life. Cindy Sherman's Untitled Film Stills are featured alongside Nan Goldin's raw portraits – both exploring women's experiences and grappling with ideas of identity.
The Met also highlights those reflecting on the current state of play. Andreas Gursky is one such example. The renowned photographer creates large-scale digital manipulations that hold up a mirror to the world, bringing themes of consumerism and globalisation into focus. By contrast, Gregory Crewdson's staged scenes delve into the intimacy of suburbia. The book concludes with self-described visual activist Zanele Muholi, whose bold portraits document black lesbian, transgender and intersex people in South Africa. Rosenheim notes that they have "restated the importance of the physical print." The works, as Muholi explains: "create a sense of timelessness – a sense that we've been here before, but we're looking at human beings who have never before had an opportunity to be seen."
The exhibition runs 10 March – 28 June. Find out more here.
Lead image: Cindy Sherman (American, b. 1954). Untitled Film Still #48, 1979. Gelatin silver print. 6 15/16 × 9 3/8 in. (17.6 × 23.8 cm). The Metropolitan Museum of Art, Promised Gift of Ann Tenenbaum and Thomas H. Lee, in celebration of the Museum's 150th Anniversary. Courtesy of the artist and Metro Pictures, New York.
1. Zanele Muholi (South African, born 1972) Vukani II (Paris), 2014. Gelatin silver print. 23 1/2 × 13 in. (59.7 × 33 cm). The Metropolitan Museum of Art, Promised Gift of Ann Tenenbaum and Thomas H. Lee, in celebration of the Museum's 150th Anniversary © Zanele Muholi. Courtesy of the artist, Yancey Richardson Gallery, and Stevenson Cape Town / Johannesburg.
2. Lee Friedlander (American, born 1934). Philadelphia, 1961. Gelatin silver print. 12 1/8 × 18 1/4 in. (30.7 × 46.5 cm). The Metropolitan Museum of Art, Promised Gift of Ann Tenenbaum and Thomas H. Lee, in celebration of the Museum's 150th Anniversary. © Lee Friedlander, courtesy Fraenkel Gallery, San Francisco, and Luhring Augustine, New York Image © The Metropolitan Museum of Art, photo by Eugenia Burnett Tinsley and Juan Trujillo.
3. Robert Frank (American, born Switzerland, 1924–2019) Trip to Florida with Jack Kerouac, April 1958. Gelatin silver print. 7 3/8 × 11 1/4 in. (18.7 × 28.5 cm). The Metropolitan Museum of Art, Promised Gift of Ann Tenenbaum and Thomas H. Lee, in celebration of the Museum's 150th Anniversary © Andrea Frank Foundation. Image © The Metropolitan Museum of Art, photo by Eugenia Burnett Tinsley and Juan Trujillo