The Walled City of Kowloon in Hong Kong was demolished in 1994. It existed for nearly 50 years without legislation – ungoverned, unregulated and densely populated. Photographers Greg Girard and Ian Lambot documented this community, home to 35,000 people at its peak. The images, on display at Blue Lotus Gallery, Hong Kong, document 300 interconnected high-rise buildings, with neon-lit windows and tightly-packed balconies. The structures were built without the contribution of a single architect.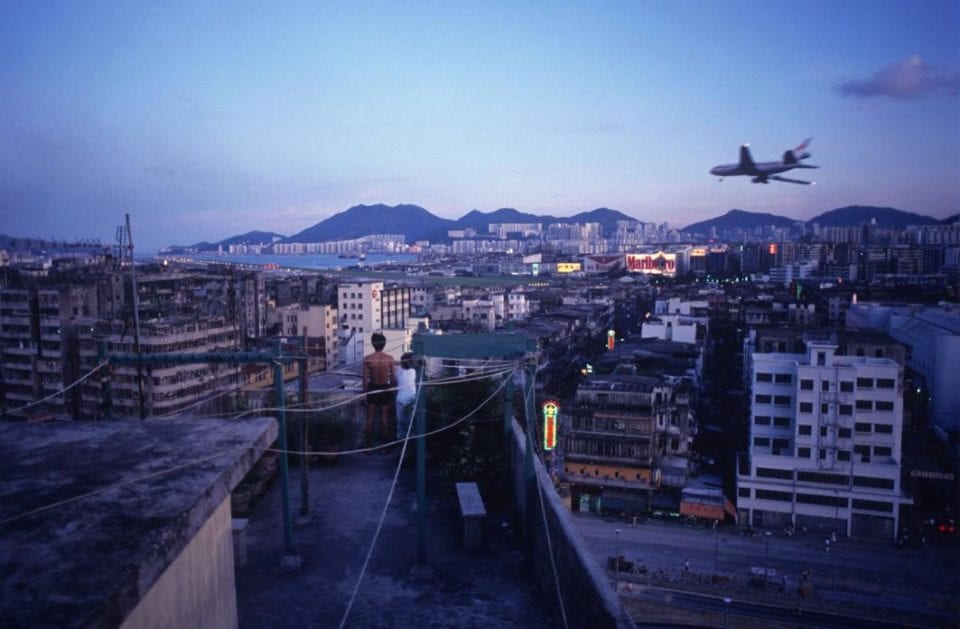 Girard and Lambot reflect: "For all its horrible shortcomings, The Kowloon Walled City's builders and residents succeeded in creating what modern architects, with all their resources of money and expertise, have failed to: the city as 'organic megastructure', not set rigidly for a lifetime but continually responsive to the changing requirements of its users, fulfilling every need from water supply to religion, yet providing also the warmth and intimacy of a single huge household… "
City of Darkness runs 8 November – 8 December. Find out more here.
Images by Greg Girard.