What do tomorrow's designers, makers, influencers and disruptors look like? Who represents the future of the creative industries? Nottingham Trent University's Online Showcase 2021 provides the answer. Aimed at art lovers and industry professionals alike, it comprises three websites – spotlighting innovative work such as biodegradable textiles and garments that push past and break down gender norms. Michael Marsden, Executive Dean of the School of Art & Design and Dr Andrew Knight, Executive Dean of the School of Architecture, Design and the Built Environment, discuss what to expect from this year's cohort.
A: How would you describe Nottingham Trent's Class of 2021?
MM & AK: Our class of 2021 are the cohort who not only survived but thrived in a global pandemic, using their creative skills to overcome the challenges of the last 18 months and create some incredibly inspiring work. Our community of creative students are agitators, disruptors, solution finders and the problem solvers of this global pandemic. Their resilience is needed by the creative industries now more than ever.
---
A: Your showcase comprises three sites spanning Art & Design, Product Design & Architecture. What was it like putting together an online exhibition?
MM & AK: Providing an online showcase is a unique opportunity for our students to promote themselves to international audiences and expand their networks. It's been fantastic to see the ways our students have innovated and created, and we're proud to be able to create an interactive experience that allows each student an online profile to showcase their talent.
A: What are the key themes, ideas or new media emerging in the graduate work? Can you give some examples?
MM & AK: Our showcase is just as diverse as our students and reflects the ethos of collaboration and creative freedom at Nottingham Trent University. You'll find everything from sustainable architecture, to textiles that support sensory learning for autistic children, to work that interrogates the relationship between gender and fashion, even footwear for space travel. Students have created work that not only interrogates our world but provides creative and tangible solutions to societal issues.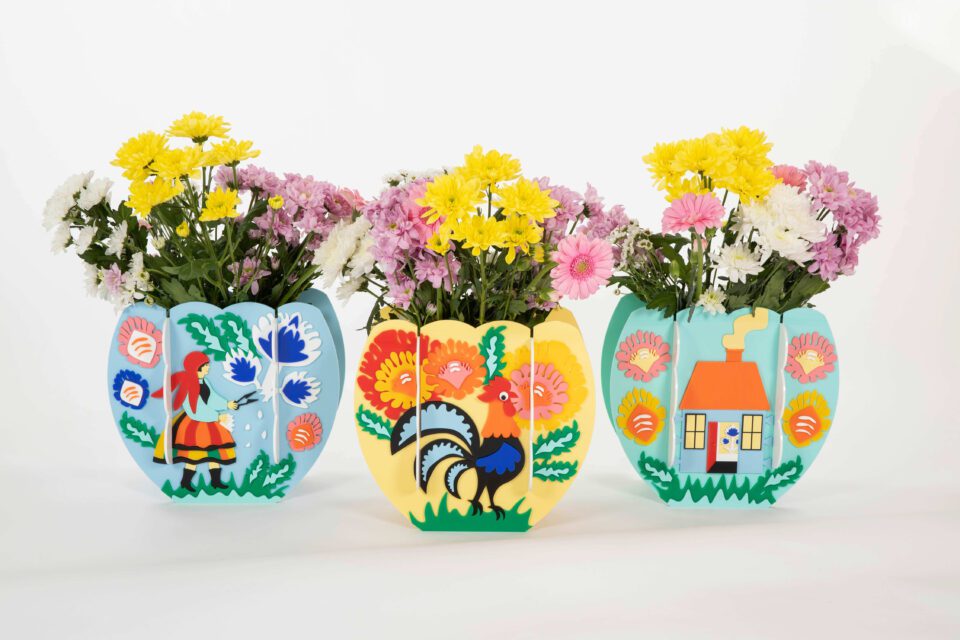 A: What do you hope audiences take away from visiting the showcase?
MM & AK: The creative community at Nottingham Trent University is one of resilience, collaboration and adaptation. Our successes are a product of our diverse body of students, dedicated professional academic staff and a team of technical experts. We are so proud of the work of our graduating students and hope you enjoy their work.
A: We're at a unique moment in history. What does the future of the arts look like? What do you expect to see from the next generation of creatives?
MM & AK: Our future rests on creativity and there will be immense opportunities for those who can disrupt, experiment and make change. Creativity is essential to addressing the big societal challenges that currently face us. The nature of the creative economy is always changing, and the pandemic has meant that the creative and digital industries have been forced to develop and intersect at a faster rate than ever. We can only expect this trend to continue in the future.
---
A: What advice would you give to those looking to study and work in the creative industries?
MM & AK: Stay curious, be keen to explore possibilities and to adapt. These qualities have been necessary for any creative individual over the last 18 months, and will continue to become more important.
---
Visit the Nottingham Trent University Degree Show online here.
---
Image Credits:
1. Rachael Skingle
2&3. Becky Sherwin
4. Wiktoria Kijowska
5&6. Siobhan Jackson