There's a debate among LGBTQI+ communities on how brands can better align themselves with their cause. Pride Month sees countless corporations and businesses place rainbow flags on their Twitter profile photos, in their shop windows and across their advertisements. Beyond that, though, their voices are seldom heard, which begs the question – are the LGBTQ+ being celebrated, or exploited for capitalist gain? 
With their Capturing the Rainbow exhibition Getty Images and M&C Saatchi are looking at how brands can improve the ethics of representation, as well as celebrating UK Queer culture through the ages. Taking place at the M&C Saatchi office in Soho, London, the display looks at the strive for equal rights over the decades. It takes viewers on a journey from the Stonewall riots to the HIV/AIDS crisis of the 1980s, and right through to those who continue to fight for equality today through arts, activism and politics.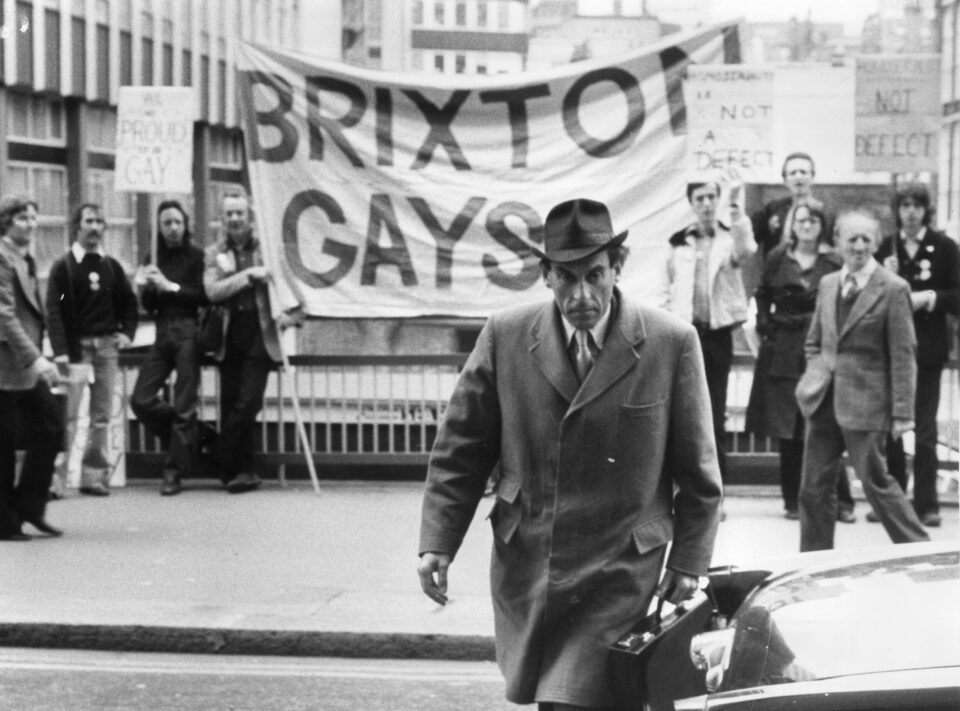 Featured in the show (and above), a black and white image from 1954 captures Roberta Cowell, formerly Robert Cowell, a Transgender woman who once flew Spitfires in WW2 and became a prisoner-of-war before following hormone treatment and surgery. Mourners express solidarity outside the Admiral Duncan pub in Old Compton Street, Soho, to the victims of the Orlando attack in 2016 and Elton John signing posters for avid fans.
It makes for an inspiring but urgent collection dedicated to the causes and struggles of today. Getty says:
"The representation of LGBTQI+ individuals within media and advertising is still limited, and many brands are facing accusations of tokenism particularly during Pride month. It is vital that brands and media work with the community in front of the lens, and behind it, to create content that represents the full spectrum of individuals under the LGBTQI+ banner in an authentic way. The photography featured in the exhibition also highlights how far there is to go in advancing the rights of the community, not just in the UK but around the world – and the vital role the imagery we see around us every day plays within this."
Capturing the Rainbow is shown at the M&C Saatchi offices, Soho, until 6th July.
Lead image: Maurice Amble / Stringer, 27th March 1954: Transsexual Roberta Cowell, formerly Robert Cowell in a Paris taxi.