In 2020, far from her own small family in England, photographer Laura Stevens observed an extended French family learning to live communally amidst the pandemic. Creating during a period in which "time stood still and the was future uncertain", the resulting series, titled A Latent Spring, is rooted in our need to relate: for tenderness and touch. It's a testament to human connection.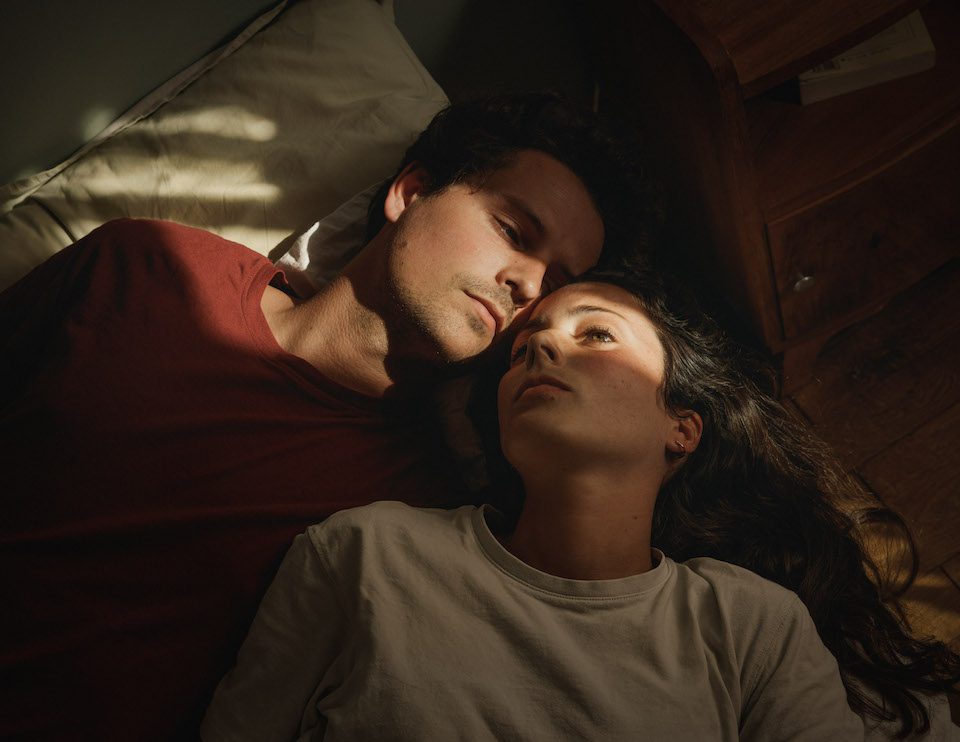 "When the coronavirus pandemic arrived in Paris, I came to an isolated part of Central France and spent two months in quarantine in a house with a large French family," Stevens explains. "They had gathered together during this crisis, and it was the first time they had all lived together within close proximity for such a long period of time." Stevens captures these individuals through a dark – yet tender – lens.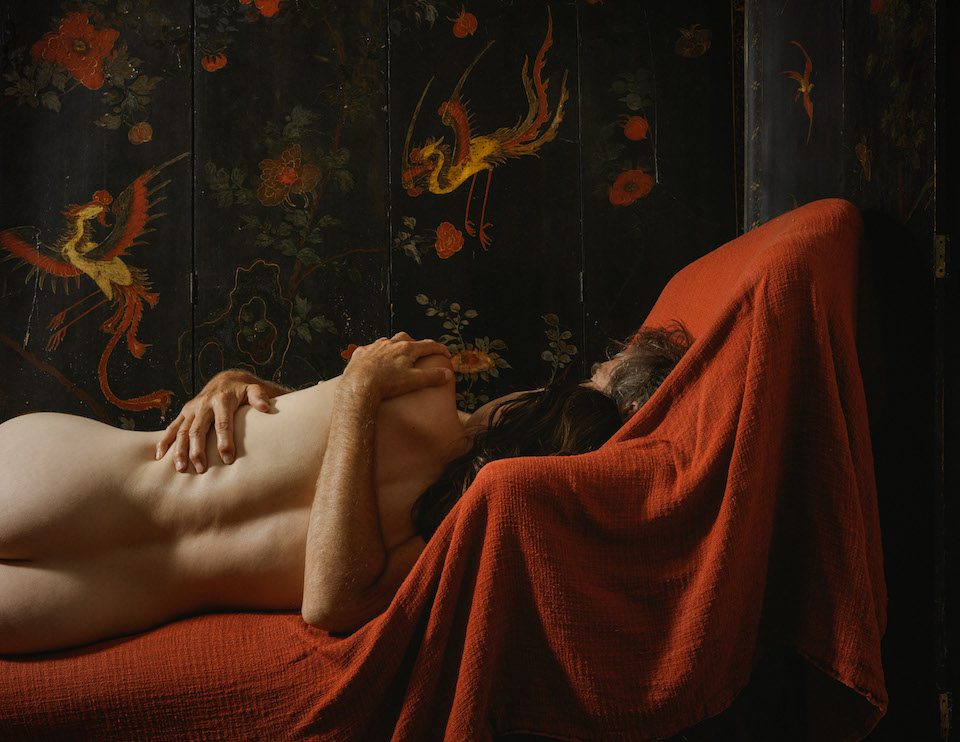 "Everyone was in different stages of partnership: young lovers, long-married couples, newlyweds with a baby due imminently, those with a newborn child. Within this rare experience of communal living, the desire to find moments of isolation, reflection and intimacy with a beloved felt urgent." Rich in deep reds and swathes of afternoon light, the shots depict couples amongst plush velvet sofas and patterned walls.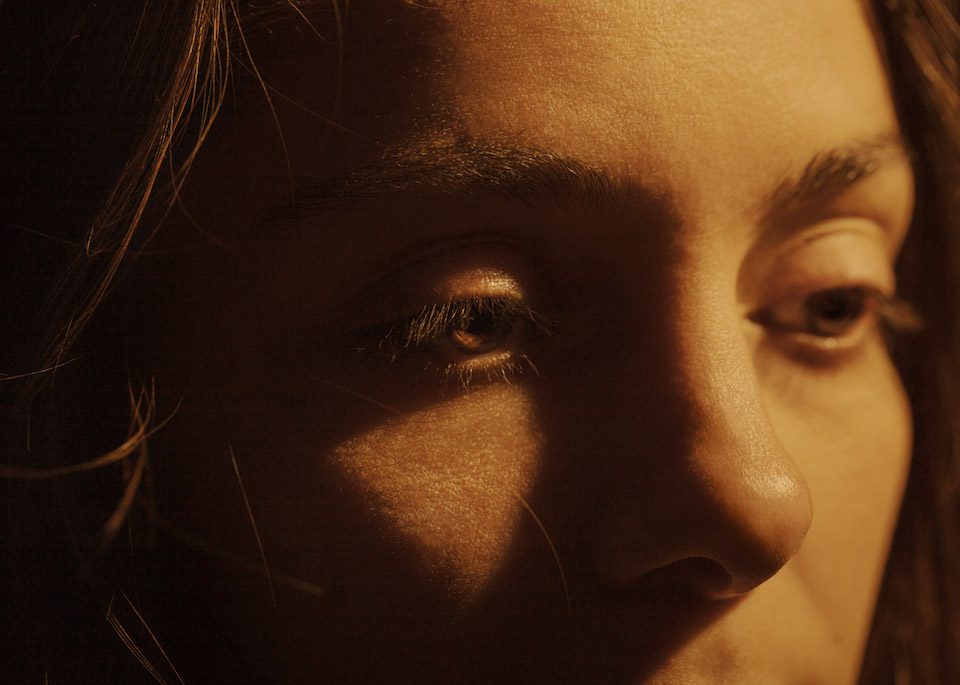 Stevens, a British artist living in Paris, was longlisted for the Aesthetica Art Prize in 2015. Since then, she has continued to craft quiet, cinematic compositions full of emotional depth. With a painterly eye to light, colour and gesture, she creates studies of vulnerability, solitude and intimacy.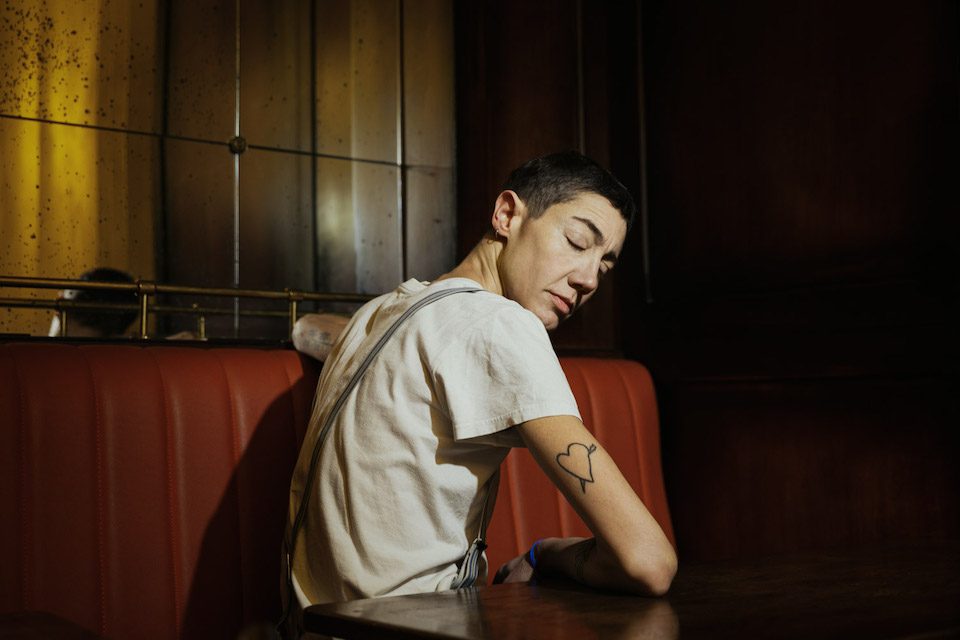 Alongside personal projects, Stevens regularly undertakes editorial shoots, with commissions for international publications such as The Wall Street Journal, Wired, Le Monde and Variety. Featured above is one such example: a portrait of French writer Constance Debré.
---
---
All images courtesy Laura Stevens.