The New Black Vanguard, currently on display at Saatchi Gallery, London, brings together 15 international Black artists in a celebration of Black creativity both in front of and behind the camera. Curated by writer and critic Antwaun Sargent, the exhibition comprises vibrant portraits that re-imagine notions of Black beauty, and is an amalgamation of art, fashion and culture. "This exhibition is an exploration of this generation's Black image makers who are bringing fresh perspective to photography. Image by image, they have created a loose global network around their art that powerfully centres identity, community and desire. The artists in this show profoundly reanimate the possibilities of contemporary photography" says Sargent. One such artist is South Africa-born Jamal Nxedlana (b. 1985) whose images are rooted in an Afro-Surrealist style. From first purchasing a camera in 2009, to co-founding Bubblegum Club – a digital publishing company – in 2015 to "help build the self-belief of the talented minds out there", Nxedlana is intent on creating "an alternative image repertoire to tackle biased views of Africa."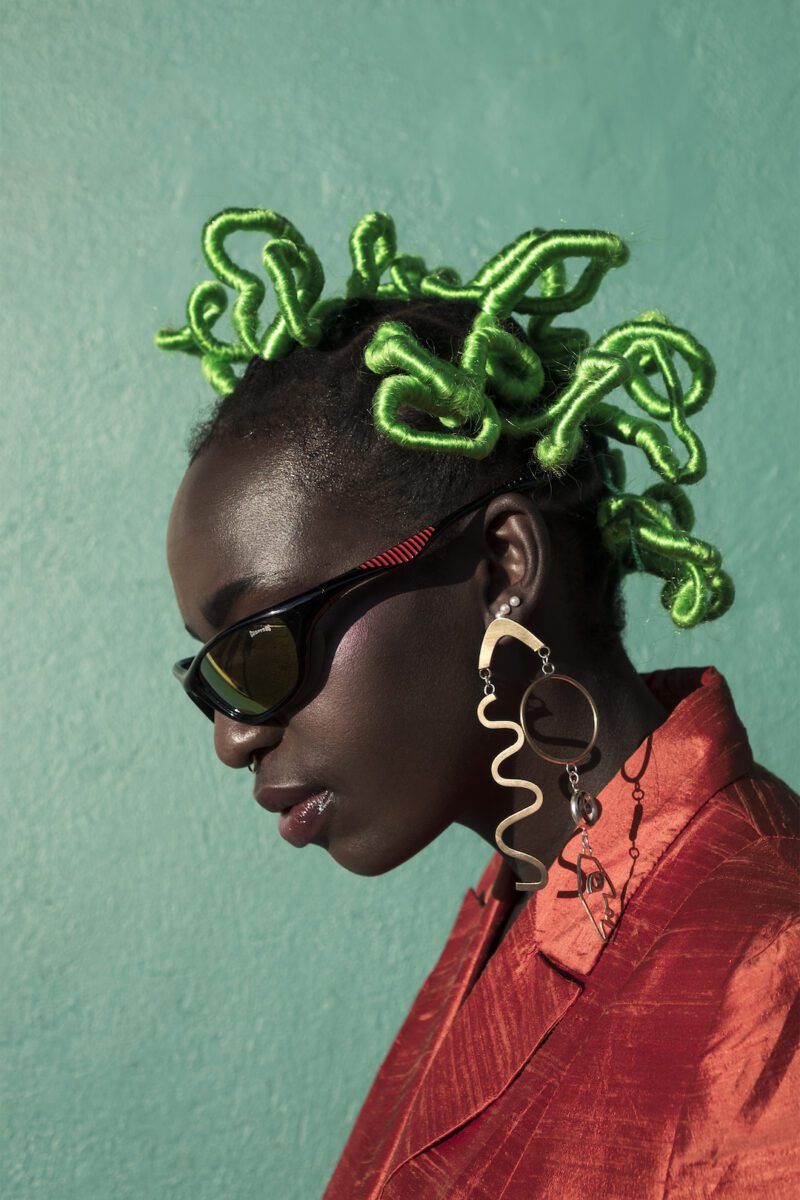 A: The New Black Vanguard first came out as a book in 2019, before it was exhibited in the US, Europe and now in London. What was it like for you to be selected? How did the opportunity come about? JN: I was really excited to have my work included in the book because I really believe in Antwaun's mission. He learned about my work whilst serving as a jury member and curator at Aperture's annual Summer Open in 2018 – for which I entered and was selected. He then reached out the following year whilst working on The New Black Vanguard. I was already aware of, and admired, a number of the other artists.
A: The title The New Black Vanguard implies being a change-maker, trailblazer or pioneer – someone at the cutting-edge of creative practice. How do your images relate to this idea? JN: Most of my images in the book were made from my dual position as a curator and creator on Johannesburg's cultural scene. The aim was to speak boldly about the city's creatives and the people who I believed deserved recognition for their contributions ­– particularly those overlooked by mainstream media platforms.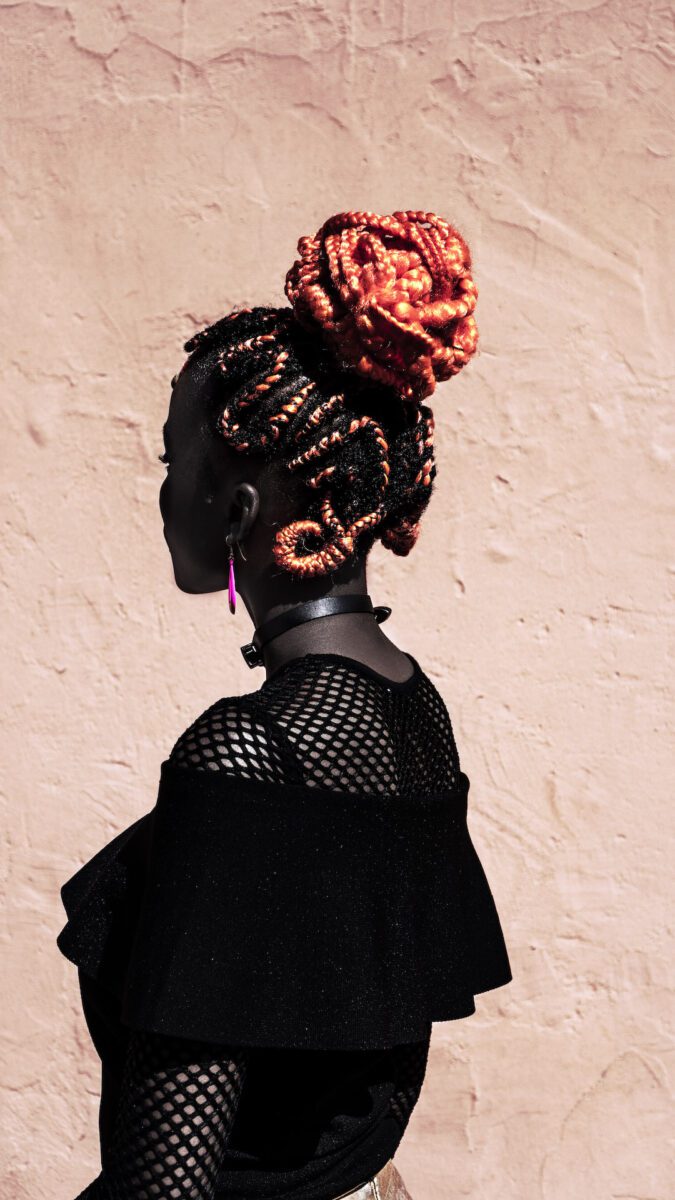 A: In an interview with Vogue, Antwaun Sargent said: "Every one of these photographers is coming from a very different place from within Blackness. There is a multiplicity that exists within our identities." What was it like for you growing up in South Africa, and negotiating issues of race, identity, creative expression and/or oppression? JN: It was complex because I grew up in the 1990s and 2000s, exactly when South Africa transitioned from apartheid to post-apartheid. There were a lot of changes happening and my generation was sort of an experiment when it came to mixing race. As a result, I moved through multiple spaces – all with their own social, cultural and political contexts. Navigating this complexity made me more determined to celebrate my people and to tell my story. Durban, the city I grew up in, was fairly disconnected to global creative scenes back then ­– so everything felt far from my reality. The friends I studied fashion design with influenced and pushed me.
A: You graduated with a degree in fashion design from Durban University of Technology, yet you describe yourself as a visual artist as opposed to a fashion designer. How did you first get interested in image-making? Does your training influence your practice? JN: Whilst I was studying, I became very interested in magazines and fashion photography. I remember being really into Jurgen Teller's work because of how it stood out. Around this time, I started thinking about experimenting behind the lens. Rather than design, it has been fashion photography that has influenced me in terms of visual language and workflow. The term "visual artist" frames my practice more accurately, as photography is ultimately a means to an end. The stories I want to tell and the ideas I want to explore and share are what drive me.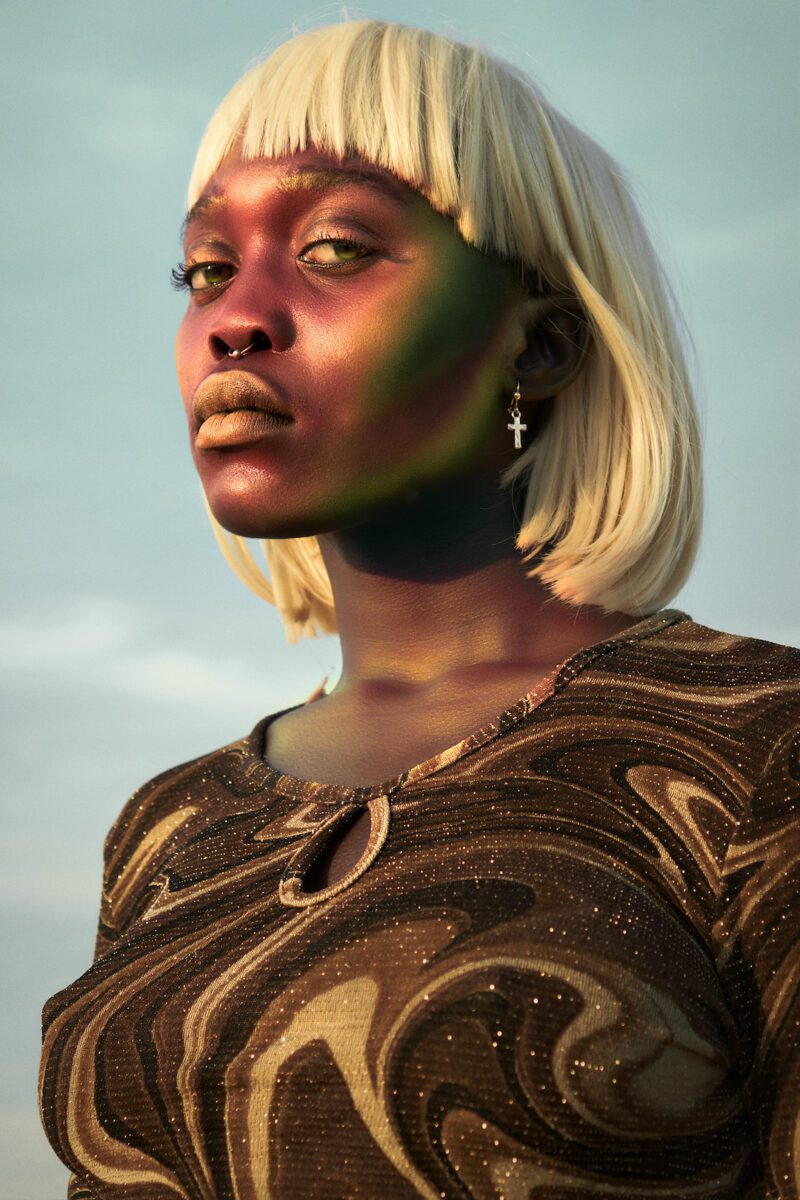 A: You once remarked that: "photography for me is a form of expression. But it's also very much political." How do you see your works in relation to politics? JN: Making a political statement was not the primary driving force behind most of the works. It was more about creating beautiful images that spotlight and celebrate South Africa, its people and contemporary culture. They are, of course, political in terms of my position and the context within which I am creating, as well as the context within which the they exist. The one political concern that has been close to me since fashion school has been around masculinity.
A: As a creative, where do you draw your inspirations from? Equally importantly, how do you take care of yourself when you are not working? JN: I read theory and philosophy on culture and society: topics like the Black experience, capitalism, technology and visual culture. I try to keep myself updated on the emerging thought in these spaces in order to think through and enrich my own ideas. I try to remove myself from busy spaces with lots of people, instead spending quiet time alone or with family and close friends.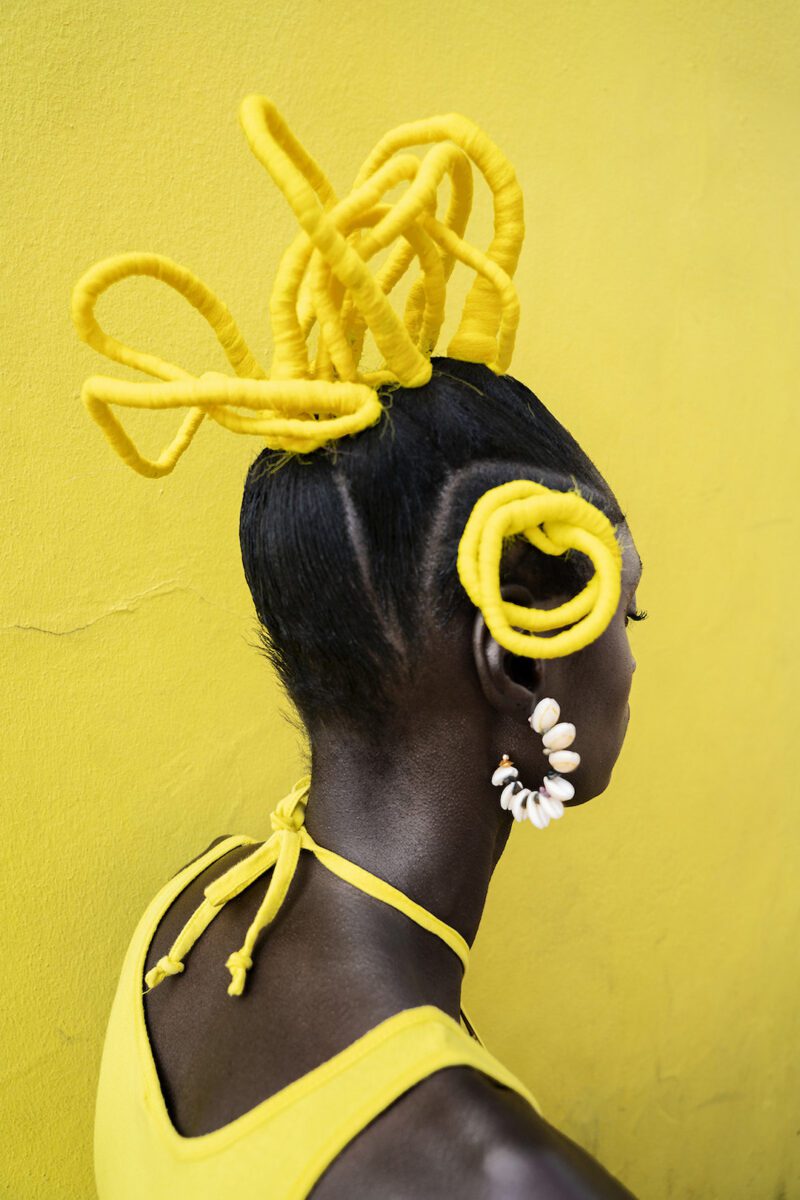 A: In 2015, you co-launched the platform Bubblegum Club to foster emerging talent and "consolidate South Africa as a voice in global conversations." Why was it important for you to branch into publishing, and give back to the community so early on in your career? JN: One of the challenges we face in South Africa is the institutions vital to supporting independent artistic practice. Media is necessary for sustaining the arts industry, and it's a space where I felt there was a gap that I had the motivation and skills to fill. I did it for the community but also for myself. I was aware that creating Bubblegum Club would contribute positively not only to the local scene, but also to my close collaborators and I. I would advise creatives to start their own institutions, organisations and platforms, where their agendas and concerns are centred.
A: Lastly, what is your wish for the show? What would you like audiences – and the art world – to take away? JN: To ask themselves why such an exhibition was relevant in the first place, and to consider the conversations it has started and the impact it has had. What type of world made The New Black Vanguard so necessary? I am hoping to see more creatives based on the African continent participating and being included in global projects, as well as more platforms engaging in Black representation.
---
The New Black Vanguard runs until 22 January.
saatchigallery.com | jamalnxedlana.com
Interviewer: Shyama Laxman
---
All images courtesy Jamal Nxedlana.
1. Boikanyo Nkoane, AVATAR, 2017.
2. Bee Diamondhead, AVATAR, 2017.
3. Boikanyo Nkoane, Johannesburg, September, AVATAR, 2017.
4. Thermal Beat, We Are Data Mines, 2019.
5. Suzan, AVATAR, 2021.