Endless is a renowned street artist who started out using London's walls as a canvas, blending the visual languages of fashion and advertising to comment on contemporary culture. Today, they collaborate with brands including Karl Lagerfeld, Fiorucci and Liberty London.

Endless is the first to be exhibiting his work in a new innovative virtual gallery from Canary Wharf art dealers Me Art, launched in response to COVID-19. The show features bold graphic works exploring the concept of worship in the modern world. In this interview, the artist discusses these pieces and what the future holds for exhibitions in the digital realm.
A: When is the digital gallery launching? How much of your work is going into your virtual gallery space? What kind of work is it?
E: The gallery launched on the 18 June and runs until 18 July. I have on display 20 hand embellished, limited edition artworks, created from paintings over recent years. Much of the work comments on worship in the modern world: where shops are the new places of worship, magazines the new bibles and celebrities the Gods of our generation. I tend to look at the world around me and create impartial portrayals of what I see.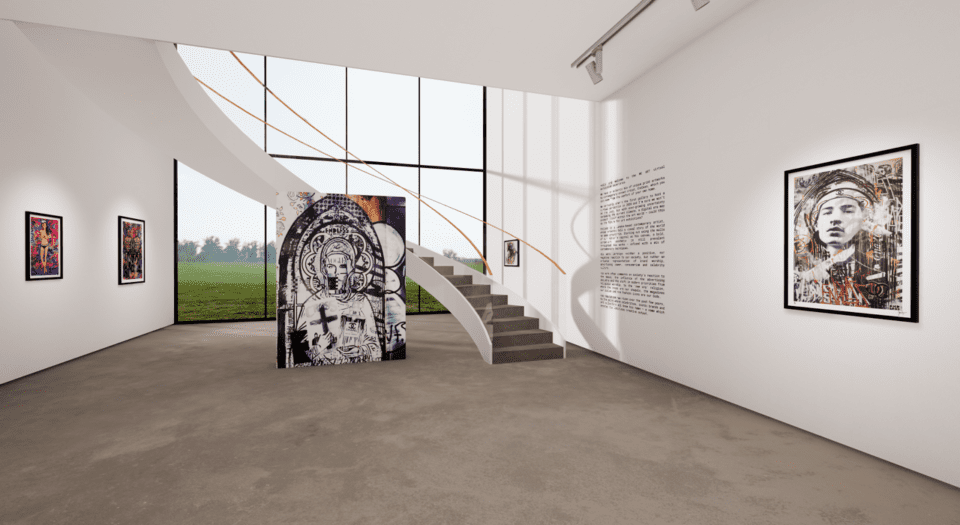 A: Is this the future of art?
E: Technology is constantly pushing boundaries. The pandemic could force a new age of art buying, making physically going to see the artwork less important to people. Standing in a room with other people is not so tempting now – maybe this will create new purchasing habits. People will grow used to buying and looking at their favourite pieces with VR goggles.
That said – if a digital world is the future – would people stop queuing to see the Mona-Lisa? There is little that beats the emotional connection one can get from physical art. Street art and outside sculptures are best viewed in person, with lots of open space. We could see a surge in outdoor artwork and installations in spacious environments.
The relationship between art dealers and buyers may also change. Booking an appointment to view an artwork or a collection online may become the norm and the personal experience will become much more important. I believe this could lead to a cultural change, with people re-connecting with what really matters.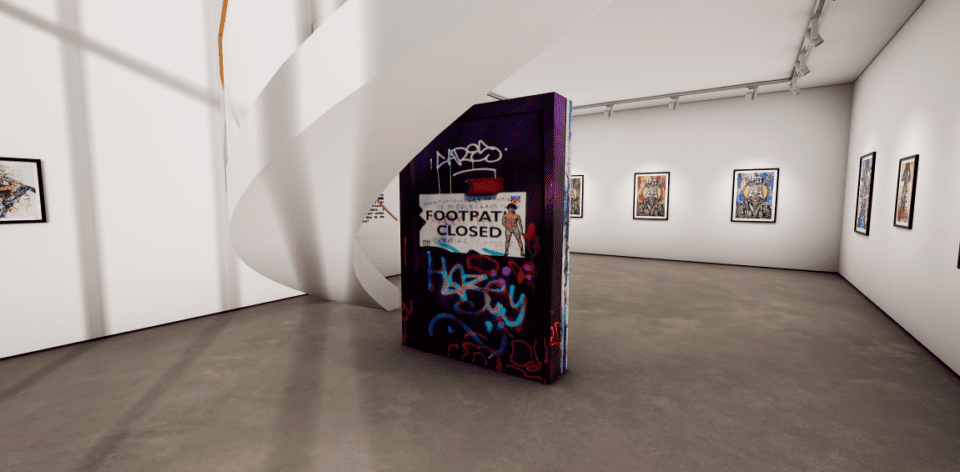 A: What other projects are you working on right now? Are you doing anything else related this at the moment? 
E: I am represented by Cris Contini Contemporary art gallery, who have recently launched their own virtual exhibition using augmented reality. With Oculus goggles, the new and prospective clients feel as though they are in the room and experiencing a more personal connection to the work.
During exhibitions, the gallery directors, Cristian Contini and Fulvio Granocchia are 'in the room' and able to show the guests around, which is a really nice touch. More broadly, we have had to put a lot of exciting projects on hold for this year. But I have been keeping busy creating and experimenting in my studio and I am looking forward to getting things back in order for 2021.
The Me Art virtual art space is open to prospective buyers via the Me Art website until 18 July 2020. Click here to visit.
---
Images courtesy Endless and Me Art.