Something has shifted in the way we talk about smartphones. A few years ago you couldn't move for articles decrying the narcissism of "selfie culture". Now, not so much. Perhaps it's a reflection of our changing priorities and the social movements that have come to the fore in recent months. Even when we're looking at ourselves, there's an increasing recognition that as individuals, we're embedded in something bigger. INWARDS at ICP, New York, presents five artists using their iPhones professionally to explore the nature of identity in innovative ways.
---
Djeneba Aduayom had a long and successful career as a dancer before an injury sent her on a creative diversion. She now shoots fashion and editorial commissions for The New York Times Magazine, TIME and Vogue, as well as personal work such as the elegantly surreal self-portraits that are on show here. "I used to perform on stage in front of thousands of people with no problem, but outside of that, I always have been the person hiding in the corner," she said in a Vogue interview. For her, the camera is an outlet to express difficult emotions. Arielle Bobb-Willis, like Aduayom, also suffered an accident – she was hit by a car whilst cycling in 2016 – which made her reassess. "Photography is my therapy," she told BJP.
Quil Lemons, Brad Ogbonna and Isaac West focus on the experiences and representation of Black subjects. Lemons, who has photographed Spike Lee and Billie Eilish, amongst others, first made a name for himself with the 2017 series GLITTERBOY – portraits of Black men with their faces sparkling with glitter make-up. Since then his work has continued to propose bold new visions of masculinity, queerness and beauty. Ogbonna's black-and-white images allude to the postcolonial West African studio portraiture of Sanlé Sory or Malick Sidibé, whilst Liberian-born photographer Isaac West uses flashes of eye-popping colour to enhance otherwise richly toned, minimalist compositions that have an air of painterly opulence.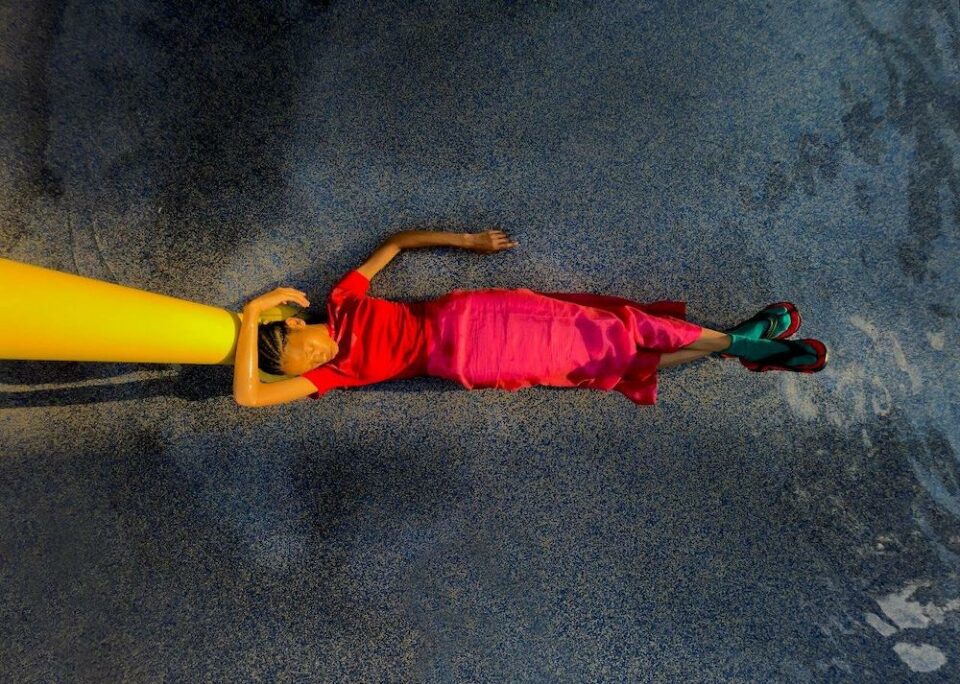 This is the first time each of the artists have presented their work in a museum context. In different ways, they each take the self as a starting point. But their work recognises that none of us exists in a vacuum. The bodies we see depicted in their iPhoneography, sometimes but not always their own, are the sum total of many forces, experiences and relationships. Photography today is no longer a way of recording but a way of communicating, of recognising that we always exist in dialogue with others.
---
INWARD runs until 22 January 2022 at ICP, New York. Find out more here.
Words: Rachel Segal Hamilton
---
Image Credits:
1. Arielle Bobb-Willis, New Orleans 01, 2021. © Arielle Bobb-Willis
2. Djeneba Aduayom, Invisible Walls, 2021. © Djeneba Aduayom
3. Isaac West, Untitled, from IN LOVE, 2021. © Isaac West
4. Arielle Bobb-Willis, New Jersey 01, 2021. © Arielle Bobb-Willis