Brightly coloured buildings stand out against a deep blue sky. A cyclist pauses in front of Queensboro Bridge, New York. Oranges and lemons rest in baskets, bathed in shadow. German-American photographer Evelyn Hofer (1922-2009) created a visual kaleidoscope spanning almost half a century. The diverse works, on view in Encounters at Fotostiftung Schweiz, Winterthur, are pulled together by a sense of atmospheric intensity – a desire to reach the essentials of each subject.
Hofer spent months in cities including New York, Dublin and Washington, capturing portraits, still lifes and urban views during the 1950s and 1960s. In Encounters, images of sports players and motorcyclists exemplify the artist's pioneering use of colour. Bold reds, pinks and purples pop against lush green backdrops, elevating moments from the everyday and preserving them for all time.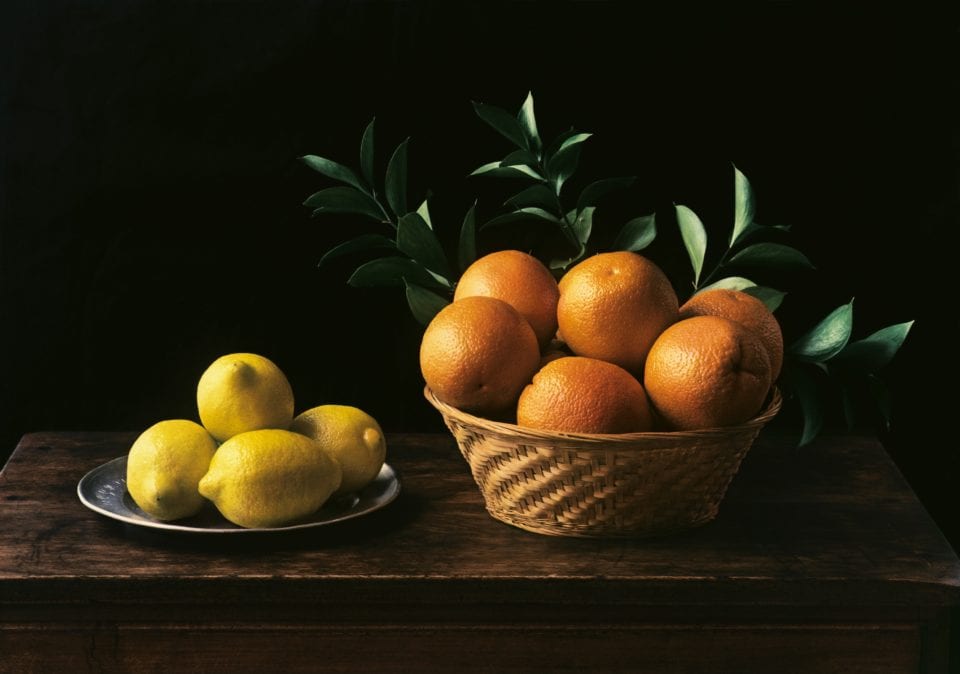 Hofer's black and white works are also rich in humanity: people gaze out from bar windows and Swiss families sit for intimate portraits. Other works explore the era's artistic community. The photographer captured life in Andy Warhol's famous Factory in New York City. The exhibition features portraits of the leading pop artist, alongside a compelling still life of Jackson Pollock's paint pots.
The history of art was central to Hofer's oeuvre. Featured above is Hommage à Zurbarán (Still Life No. 6), which echoes the 17th century Spanish painter's Still Life with Lemons, Oranges and a Rose, 1633 – a work rich in meaning and symbolism. The photographer brings this work into the 20th century. Light falls on the fruits, pulling them out from an inky black background. Shadows emphasise their form, weight and colour – bright yellow and orange glow in the darkness. These objects are frozen in time, captured at their most ripe and alluring. There are similarities between Hofer's enduring oeuvre and Zurbarán's painting. Both, as Norton Simon Museum notes: "evoke a mystical intensity that transcends time."
The exhibition opens 29 February. Find out more here.
Lead image: Evelyn Hofer, Queensboro Bridge, New York, 1964 © Evelyn Hofer Estate, Courtesy Galerie m, Bochum