Danielle Becknell is a Texas-based multidisciplinary artist exploring ceramics, photography, glass, steel and textile. Her eclectic and diverse practice is driven by personal experiences that become the narrative. The creation of each artwork is a healing gesture – an intuitive expression of physicality shaped by perspectives of nature and unprocessed elements intended to both release and replenish.
A: Tell me about your recent residency in Vallauris, France.
DB: It was a really amazing experience. Vallauris is a beautiful old town on the French Riviera, nestled between Cannes and Antibes. It is a little ceramic Mecca. It is the home of the Biennale Internationale de Vallauris – it has a deep history in ceramics. Picasso used to live there, and learned from and worked with the masters during his later years when he was in his ceramic phase. Sadly I was there during Covid-19 so our exhibition had to close after a day, and we all had to return to our home countries before the borders closed; it was an adventure to say the least!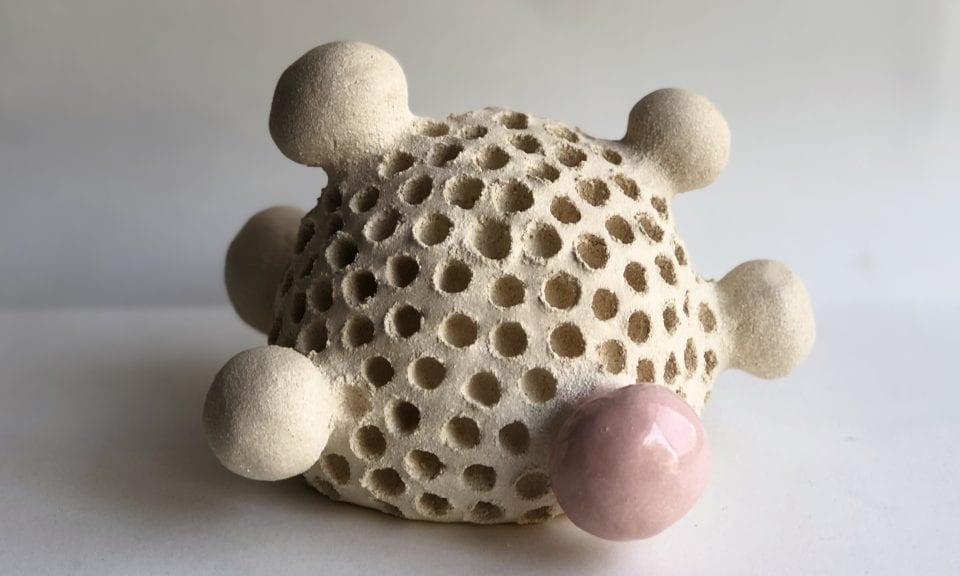 A: How did the residency inspire your current ceramic work – there seems to be a specific focus on these new works.
DB: I went into the residency having developed a few concepts, all based around ancestral healing. My mom was adopted from Germany after her biological mother escaped from East Germany post WWII. So Europe has always felt more like home and brings up different emotions every time I return.
A: How did the surrounding environment and nature affect the creation of the pieces?
DB: The calmness of the town really helped put me in a state of relaxed creation. We were in a bubble, unaware of the global turmoil that was developing. I lived in the centre of the old town, had my local patisserie where I would get my daily baguette for €0.60 euros and then walk two blocks to my studio…it was a dream really! It is interesting though: my Molecular series is a reflection of the healing I was doing, but also eerily depicts the health climate; they truly look like Covid-19.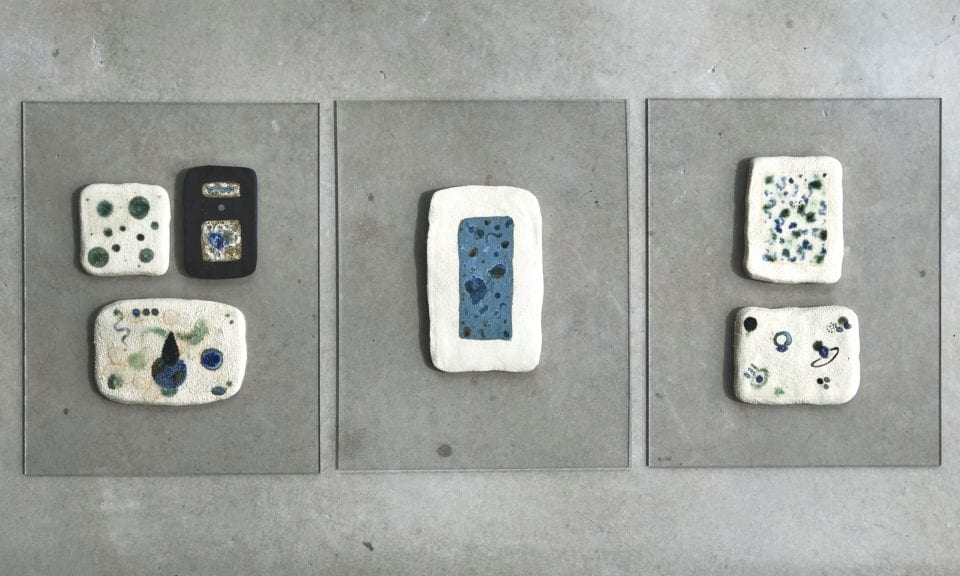 A: How did the experience differ from working in Sydney and Texas?
DB: This experience was different because I was able to really hone in and solely focus on my work. The pace of life was much slower and there were little distractions, other than the fact that it was an incredibly beautiful place, as if living on a film set! The lack of "noise" allowed me to think clearly and seek a more minimal approach – one that I have longed for.
A: You're currently experimenting with resin – how does this experience differ from the creation of your other ceramic work? How does it differ from your work with glass, steel and textiles?
DB: Resin requires a lot of prep: from protecting the material you are casting to creating the mould and then finally getting to the resin pour. Although all of my processes require a lot of tools and specific work environments, they all still have a sort of freedom in the creation process, whereas resin is more of a 3D photograph of the object you are casting. It is nice to have a set of rules every now and again!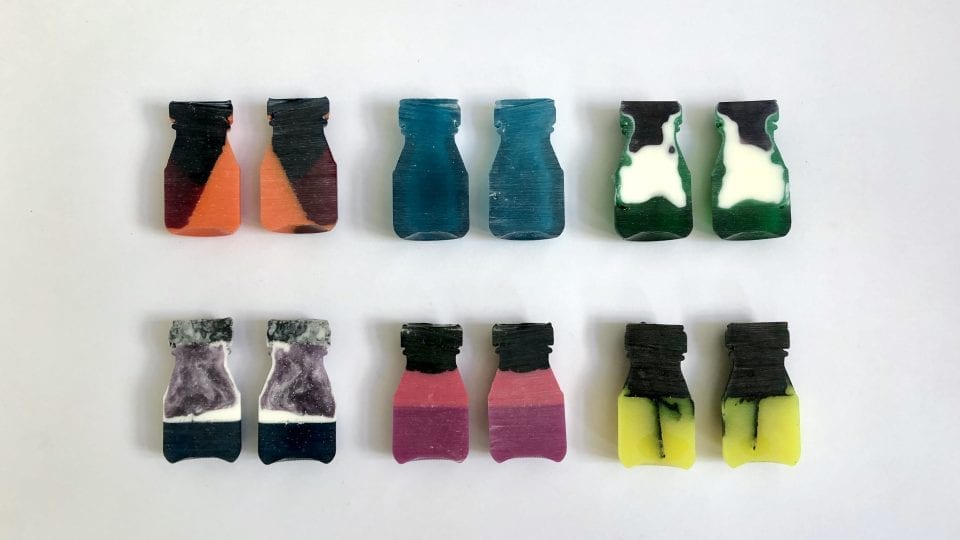 A: As a multidisciplinary artist, you explore a number of forms in your diverse practice. Do you tend to focus on one medium at a time, or are you driven by an idea or personal experience that then manifests itself in a particular medium?
DB: I am usually driven by an idea and have to explore those forms entirely in different mediums. It is like processing emotions for me; I slowly work through bits at a time to not be too overwhelmed. Sometimes it is subconscious though, and I do not even realise how everything is coherent until stepping away later on.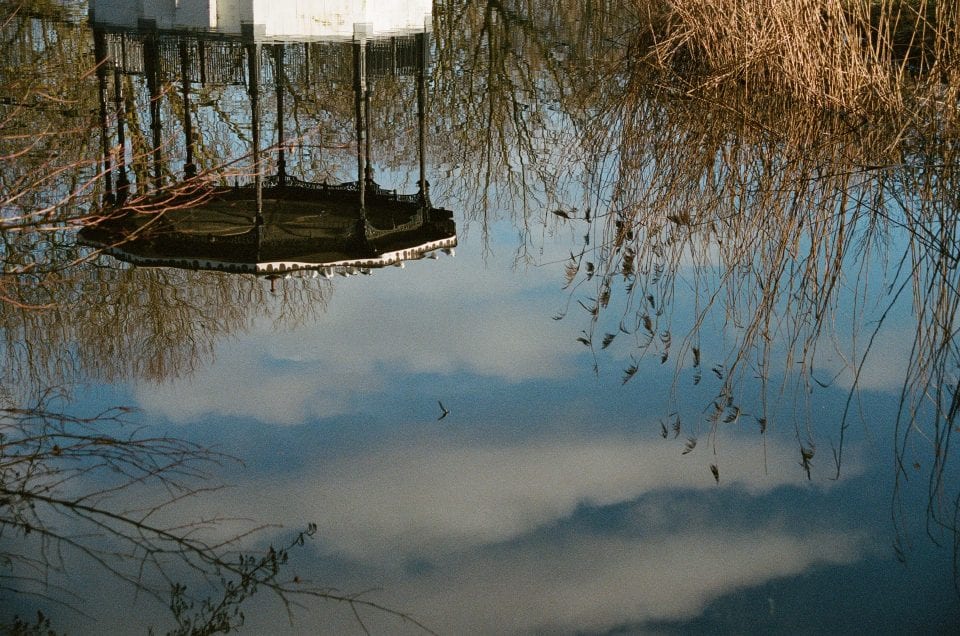 A: Will you further explore your photography?
DB: Absolutely! I move into my new studio space next month at a shared artist space, Mercury Project, here in San Antonio. There is a darkroom and I am itching to learn and experiment.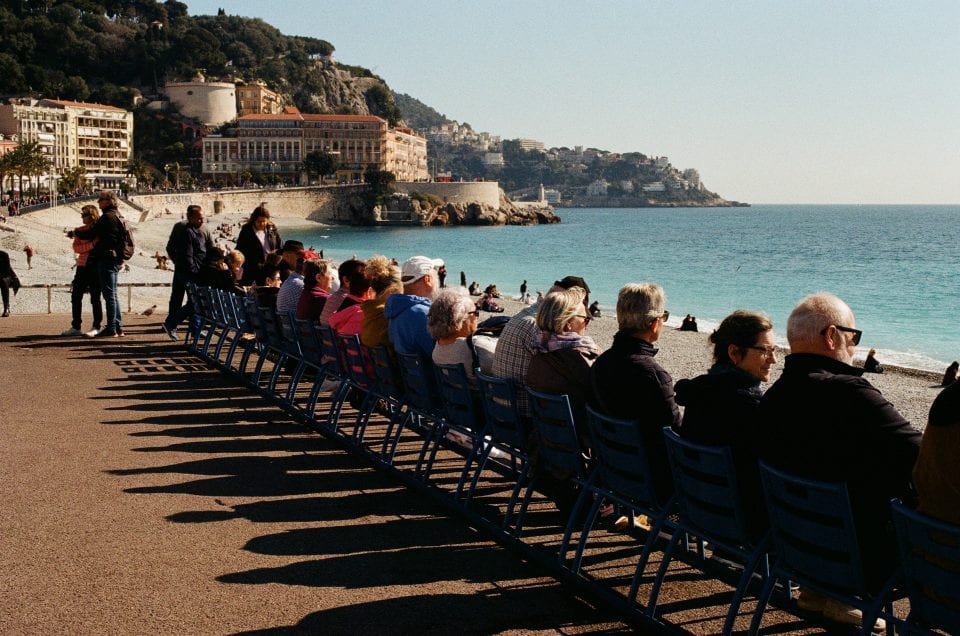 A: You've noted that the creation of each work is a healing gesture. How do you feel once the work is completed and on display?
DB: I refer to my works as my "babies" as if the creation process is the pregnancy, and then being displayed and shared with others is them living their lives. There is a sort of attachment, since I can always link my emotional state to works and know where I was mentally and physically, but I like that – literally a visual diary.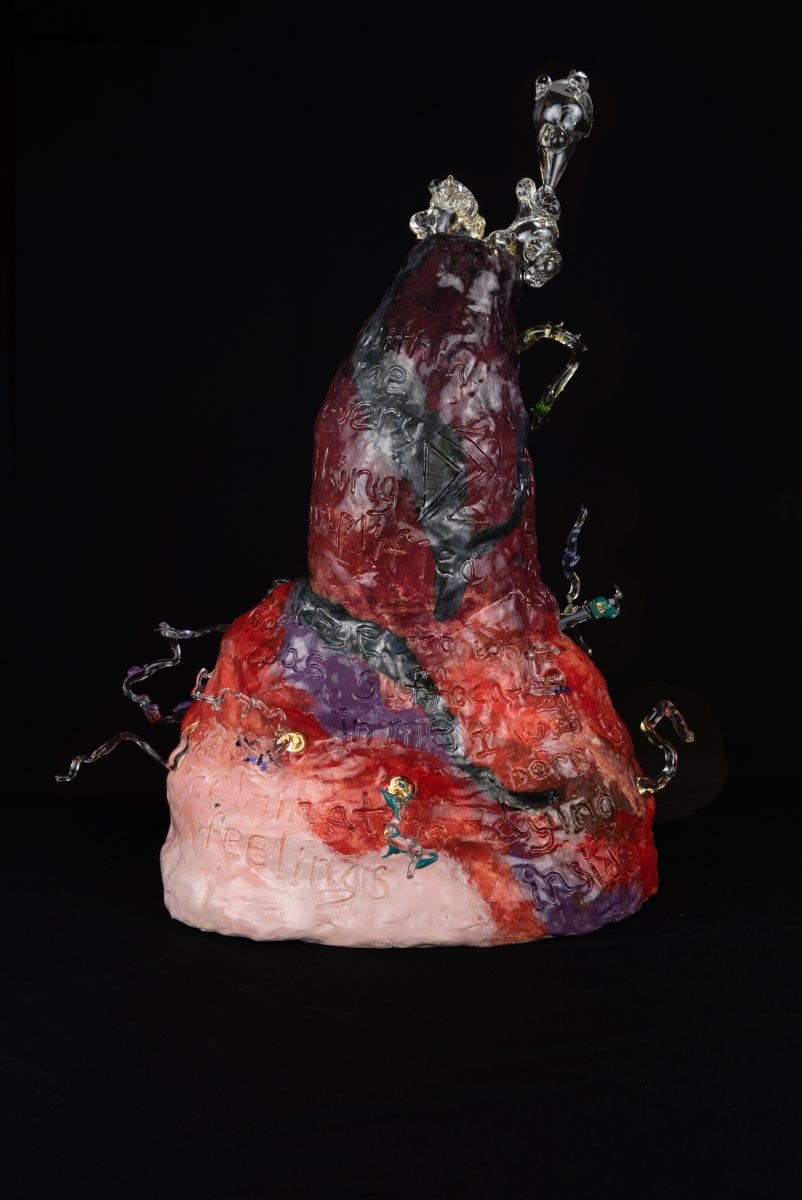 A: Last year you curated two shows in Sydney – tell me about the experience and how it influenced your own art practice.
DB: I really enjoy curating – coming up with a concept that inspires other artists to create works, thus inspiring others when they experience the works. Connecting people is really special.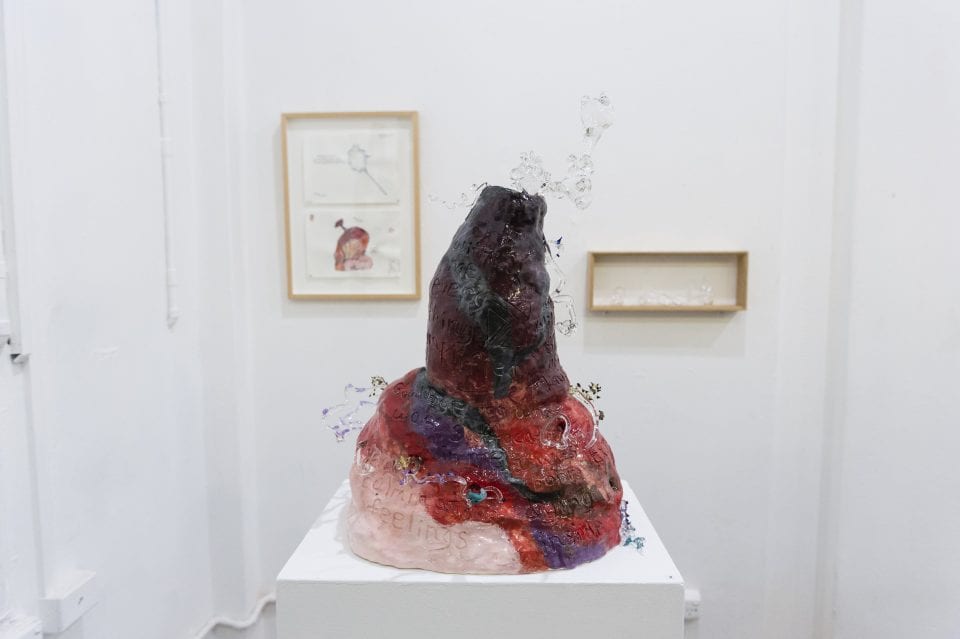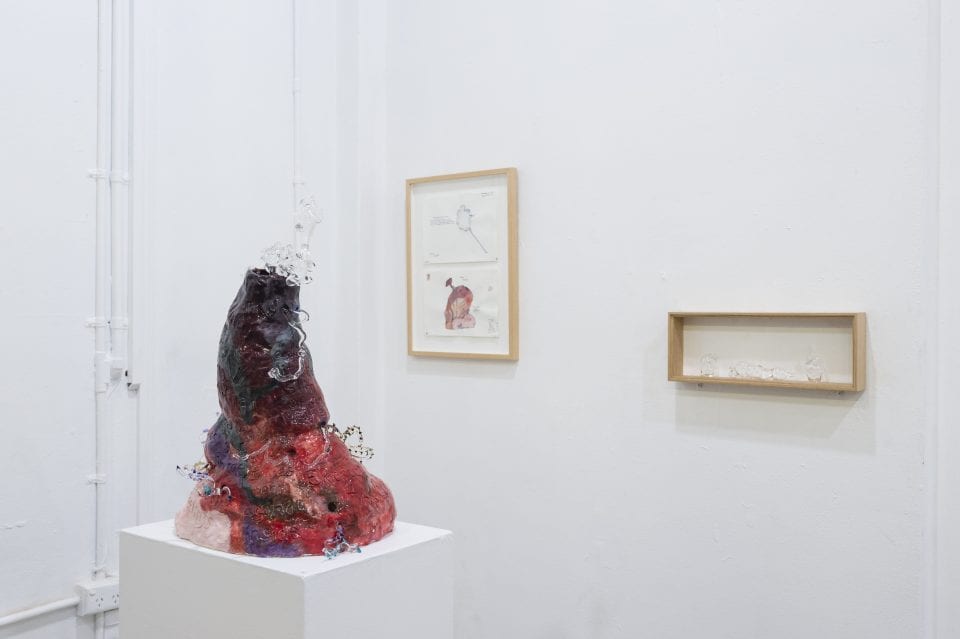 These two shows in Sydney, Portal and Speis, were crucial for me. They provided a platform of healing during the most traumatic experience of my life. I had a life-saving emergency bowel resection the week before Portal opened: I was literally in my hospital bed recovering and heavily drugged while finishing the artists' statements. I convinced the doctors to let me leave for three hours to attend the opening a few days after surgery. I rocked up in a wheelchair but was able to witness the amazing turnout of the show and hear beautiful feedback. I needed good news!
Speis came a few months afterwards and gave me the opportunity to heal through the creation of works revolving around my bowel obstruction. It became like a shrine to my Meckel's diverticulum.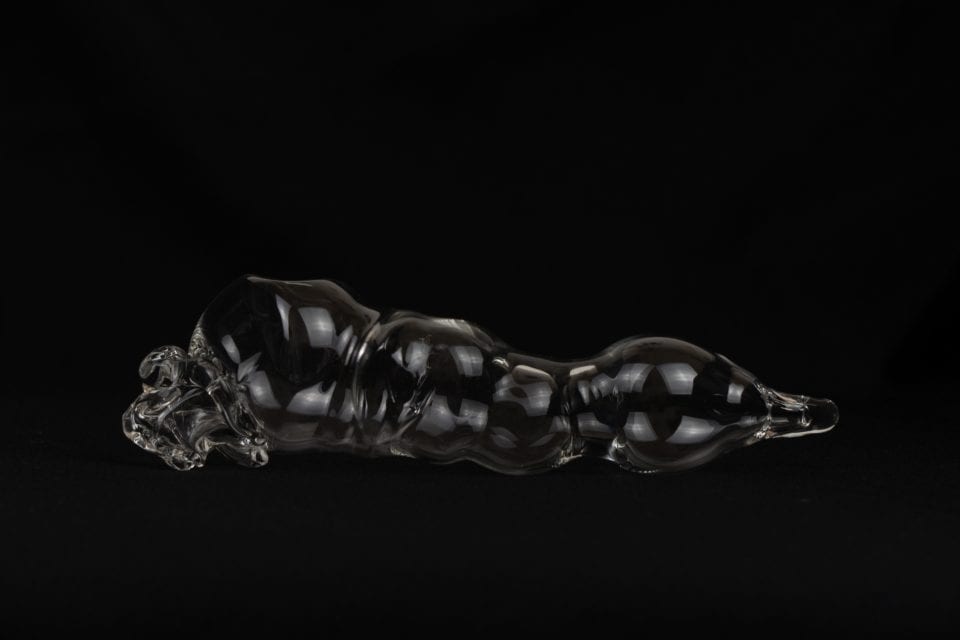 A: How has your work evolved over the years? To what extent do you think you have evolved alongside your work?
DB: I have been growing so much as a person, as we are all constantly growing and changing. As I become a more solid human and more in tune with the higher frequencies of life, my work reflects that state but still holds onto this youthful, whimsical vibe, just as I will always have this goofy nerd in me.
A: How do you think your practice will continue to evolve in 2020? What are your current inspirations?
DB: Once we are on the upside of this pandemic I feel like the world is going to explode with creativity! I will have moved into my new studio and will begin to curate again.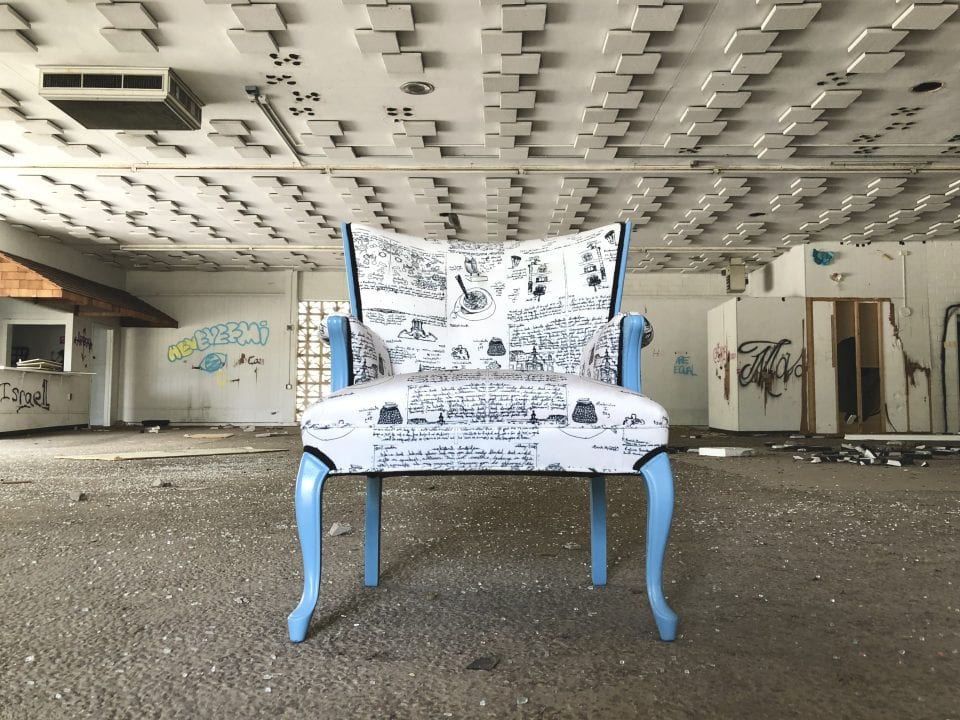 I am currently designing textiles and reupholstering furniture – Covid Chair is my current work. The textile is made from scans of my visual diary whilst in Europe, the initial epicentre. The aspect of lounge room furniture speaks to the fact that we are all stuck in our homes, on our couches, in pyjamas, learning a new way of life and a new pace.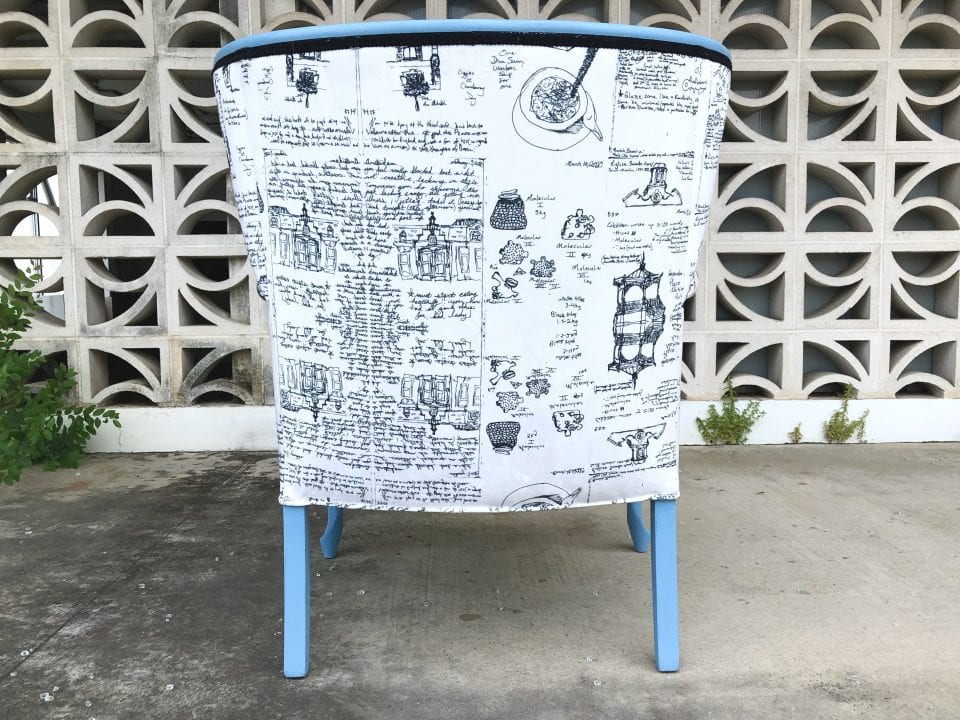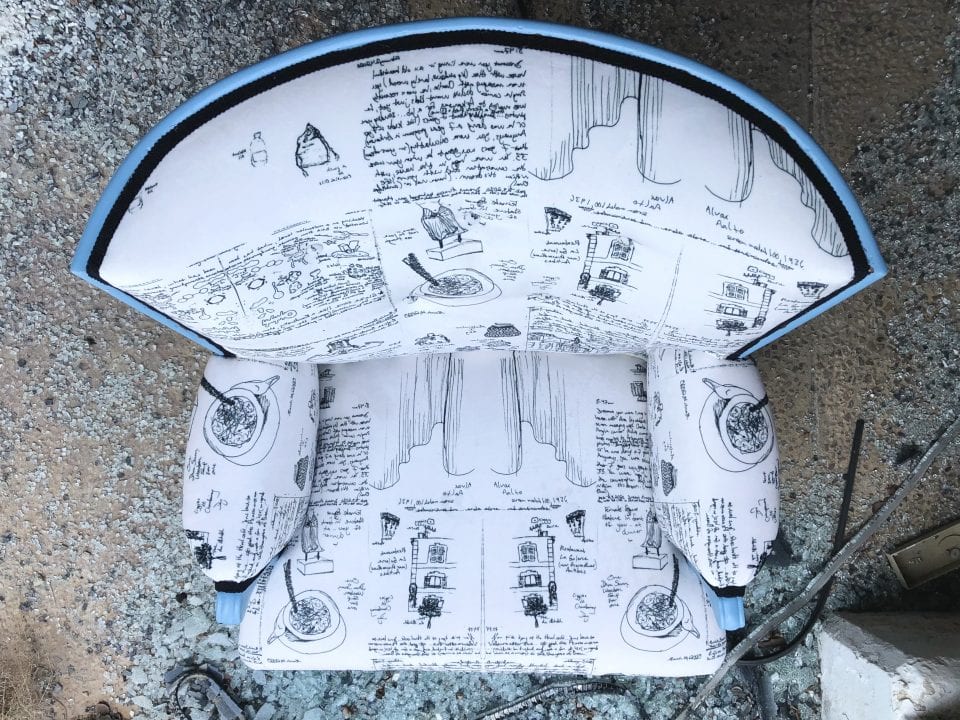 I see colourful times ahead, bringing a "fiesta" vibe to my works. San Antonio is a colourful place with vibrant influences from Hispanic culture, and life is about to get more colourful in general…or so the optimistic side of me feels!
www.daniellebecknell.com
www.instagram.com/danielle_becknell
Lead image: Molecular II, 2020. Ceramic.

The work of Danielle Becknell appears in the Artists' Directory in Issue 94 of Aesthetica. Click here to visit our online shop.