Monuments have been created for thousands of years; they are symbols of ancient civilizations and emblems of our times. Deeply ingrained in the contemporary consciousness, they record the triumphs and failings of societies – standing testament to events and defining the landscape.
Sir David Adjaye OBE is an architect examining these ideas. Structures including the Smithsonian National Museum of African American History and Culture (NMAAHC) in Washington D.C., the UK Holocaust Memorial and Learning Centre in London and the National Cathedral of Ghana reflect on history and memory, using powerful forms to record human experience.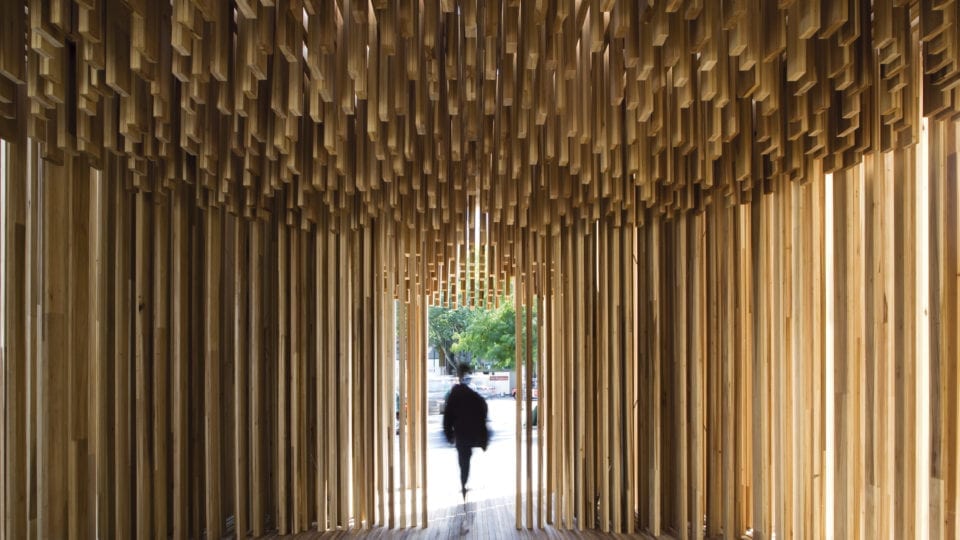 The NMAAHC is a prime example, representing the past, present and future of the African American experience through tangible displays and symbolic design. Wrapped in an ornamental bronze lattice that references African American craftmanship, it demonstrates a deeply conceptual and historical resonance. Inside, visitors are guided through an emotional and revealing journey, with a memorial space flooded with light – a true environment for contemplation.
Collating such projects, David Adjaye: Making Memory at The Design Museum, London, places a focus on how architecture can be used as an effective storytelling tool and device for remembrance. With seven landmark structures unpacked, the show asks questions about how buildings can shape contemporary perceptions of historical narratives.
The exhibition runs 2 February-5 May. Find out more here.

Lead image: Smithsonian National Museum of African American History and Culture in Washington D.C.