Lush yellows, radiant oranges and glowing reds. David Benjamin Sherry (b. 1981) reimagines the surface of the US landscape in bright and evocative monochrome. Yet these jewel-toned views are darker than they seem – each depicts sites that have been reconsidered by the Trump administration to make way for coal, uranium, oil and other interests. The political and ecological significance of these areas is highlighted through abstraction, drawing attention to the fragility of nature and the threat of privatisation.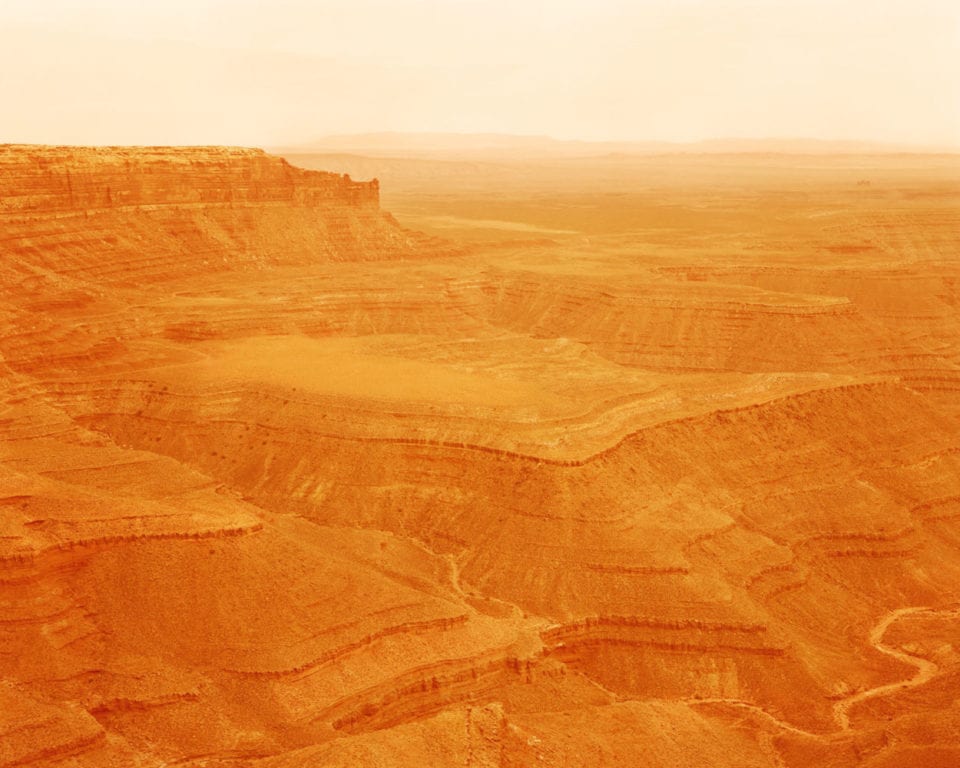 The images, on view at Salon 94, New York, continue a longstanding tradition of landscape photography, which focuses on the sublime and highly romanticised mountains and deserts of the American West. Sherry encourages viewers to consider their connection with these wild places. "Whilst these photographs grapple with a grim political circumstance, I hope they also awaken an adventurous spirit and sense of reverence." the artist says. "They represent resistance, self-determination, and optimism in the face of adversity—core American values that are as imperiled as the land itself."
The exhibition runs until 26 October. Find out more here.
Lead image: David Benjamin Sherry, Grand Plateau, Grand Staircase-Escalante National Monument, Utah, 2017