In 1998, Frances Borzello published the "first in-depth presentation" of self-portraits by women. Seeing Ourselves was lauded for its depth and variety, from the Renaissance portraits of Sofonisba Anguissola (c. 1532-1625) through to the so-called "abandon" of taboo in the 19th century by the likes Alice Neel, who completed a series of nude portraits at the age of 80. The title then moved into the 20th century, from Frida Kahlo's explicit depictions of pain and passion – complete with throbbing hearts that are visible on the exterior of the body – to Cindy Sherman's radical interpretations of identity in the golden age of cinema, embodying various characters through acts of transformation and shape-shifting.
---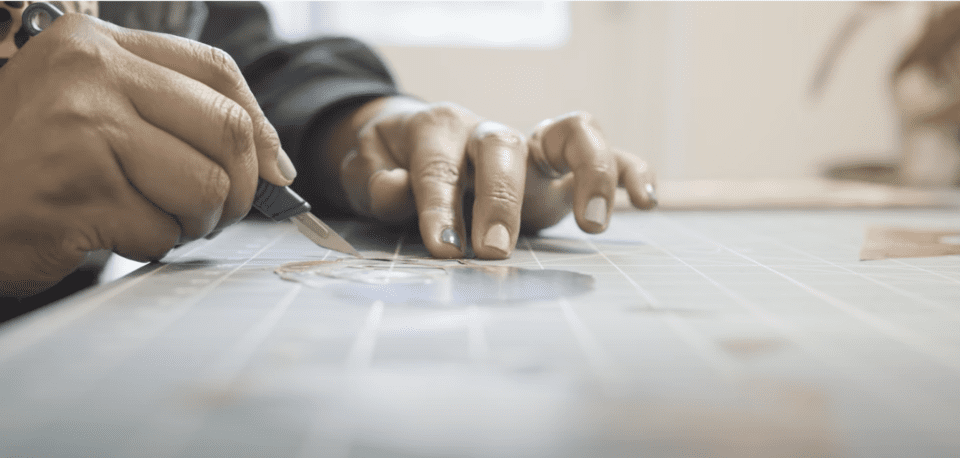 The notion of "seeing oneself" has become integral to the career of Sharon Walters, a London-based artist and curator whose works centre around "celebrating" and uplifting Black women. In the artist's words, she encourages them to "take up space" in new, thought-provoking and "unapologetic" ways. Walters' first solo exhibition, now on show at Midlands Art Centre, Birmingham, takes inspiration from Borzello's title, whilst recognising the ways it failed to represent Black women, and asking questions about this erasure within the realms of art history. The artist notes: "Ourselves does not include women of colour. It's not all of us – I don't see myself. When Blackness is so often equated as 'other', for me, it is essential to offer an alternative narrative of empowerment."
---
The eponymous, and ongoing, series Seeing Ourselves self-consciously considers the ways Black bodies see, and are seen, especially in the arts and heritage sector, as well as mainstream western media. Walters actively draws from contemporary visual culture, creating intricate paper-cut sculptures that emphasise the importance of having and maintaining a sense of presence – both visual and aural. The exhibition features a mixture of photographic sources, including images of the artist's female friends, as well as magazine clippings, and found and donate images, in a cacophony of voices and textures that are each accentuated and subverted in acts of layering, revealing and removal.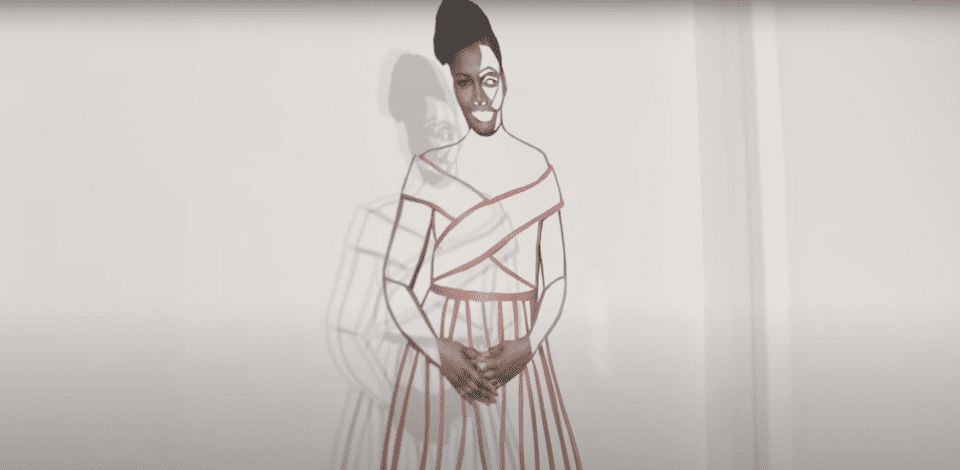 In these searing, original portraits, Walters also focuses on the notion of fragility – cutting away strips of figures and allowing them, in this way, to be vulnerable, and for this to be presented as both a beautiful concept and a human strength. The artist continues: "When I was growing up, there was this notion that, by showing any signs of weakness meant that you weren't complete, or that you needed to be more. If I wasn't vulnerable, I wouldn't be able to make the work."
---
Walters' pieces always feature Black women as a focal point, but she rarely moves into self-portraiture. However, for MAC Birmingham, she has made a new large-scale sculptural work, Beneath the Surface (2022). The piece, which is encased within a light box, draws on the artist's fascination with nature and the extent to which green spaces are racialised. As Walters expands: "I love being in rural settings. Sometimes I'm the only Black person in that space, but I feel at peace in those areas. So often, we're exclude from those environments – where we shouldn't be. When I'm working, I like to create those magical spaces, where there is that freedom to be in the landscape, and to feel free and whole. Through Seeing Ourselves, I wanted to reclaim those spaces, because so often we're not highlighted there."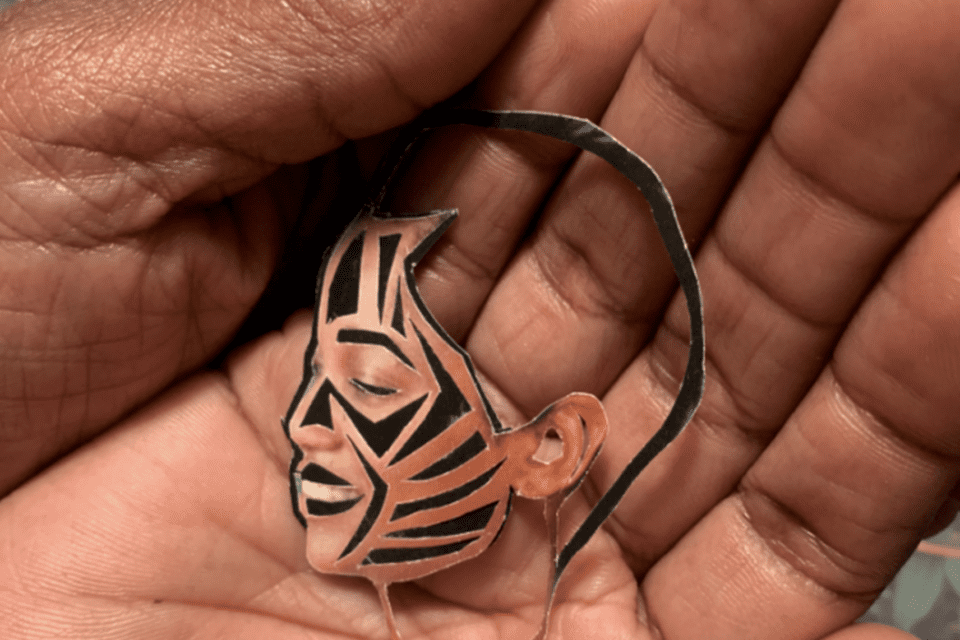 ---
This innovative exhibition is part of a wider assessment of underrepresentation in the industry, exploring diversity and multiplicity on a much broader scale, rejecting the notion of a "single Black narrative", and responding to a lack of visibility within culture at large. Here, Walters makes conscious decisions to reframe and to reclaim agency through the mechanism of art. As she notes: "There's so much work to be done, and I want to instigate that change."
---
Sharon Walters: Seeing Ourselves is at Arena Gallery, Midlands Art Centre, Birmingham, until 26 June. Find out more here.
---
Credits:
1. Stills courtesy of Midlands Arts Centre, Birmingham.