The landscape of photography has changed so much since 2003. Most of us now have a camera in our pockets. It's reported that over 1,000 pictures are uploaded to Instagram per second. In this digital world, the question of "what makes a great photograph" is more complex than ever. At Aesthetica, we seek out artworks that look at the world from new angles, break boundaries and reinvent traditions. This article will introduce you to our favourite images from across the past two decades.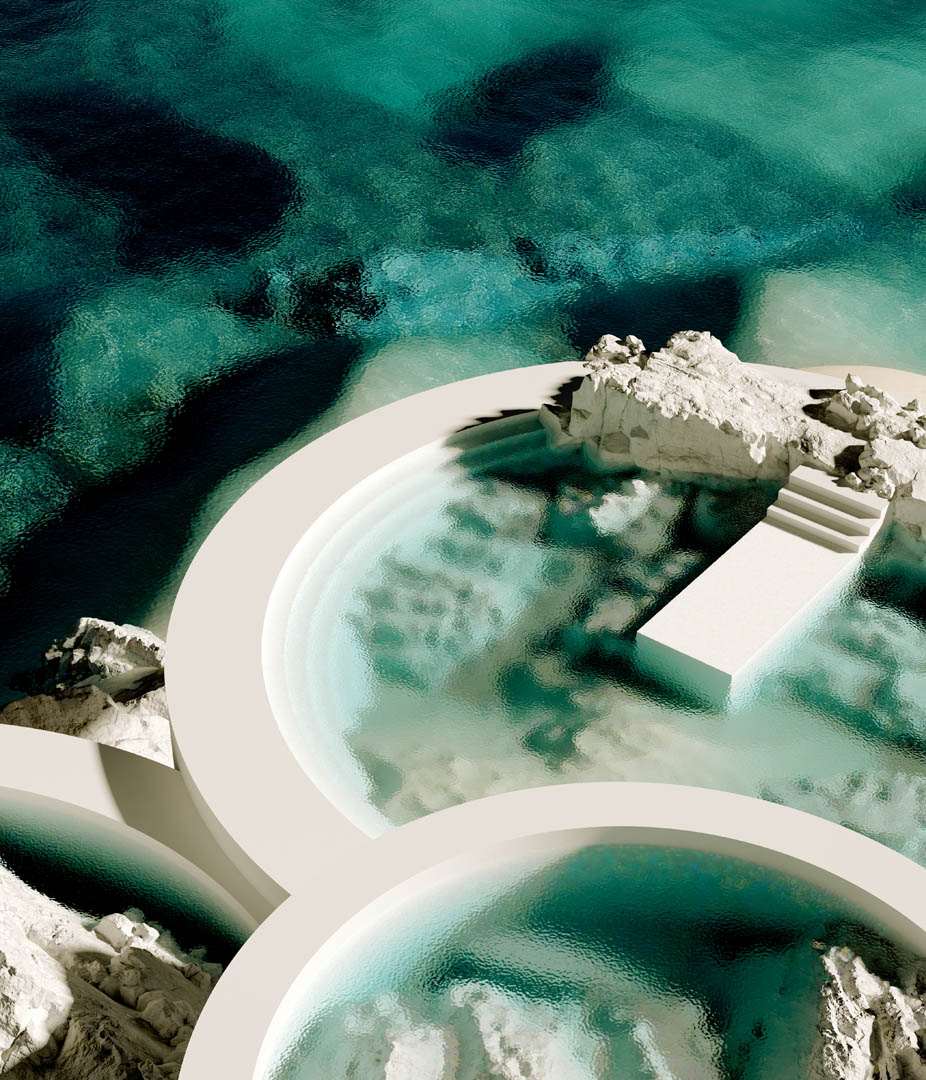 Alexis Christodoulou, Summer (2020)
When we first published Alexis Christodoulou's digital work in 2018, we asked: how far does a viewer need to be convinced that something is real? Can beauty be replicated through a calculated algorithm? Since then, there's been an acceleration of dialogue around art and technology. AI image generators, the metaverse and NFTs have all made headlines, bringing a whole new set of questions. What's certain is Christodoulou's renders are mesmerising. This calming virtual space is filled with undulating rocks, rippling turquoise waters and asymmetric curves. The digital sphere is a place for seemingly limitless creation.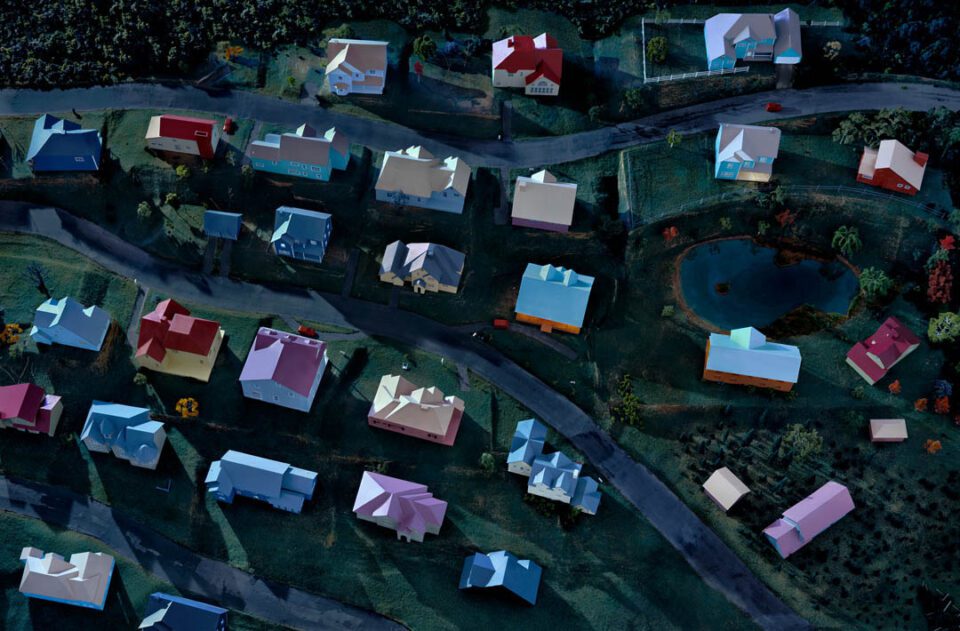 James Casebere, Landscape with Houses (Dutchess County, NY) #2 (2009)
The French phrase trompe-l'oeil – meaning "to deceive the eye" – has been used to describe artworks that create the illusion of reality. It's the phenomenon of tricking the viewer into believing something exists in three dimensions. James Casebere is a pioneer of the opposite, crafting intricate architectural models that look like photographs. Landscape with Houses, in- formed by the subprime mortgage crisis of 2008, reflects the sprawl of urban development in upstate New York. Casebere's tabletop suburbia, meticulously assembled by hand, is replete with miniature trees, driveways, lawns and multicoloured roofs.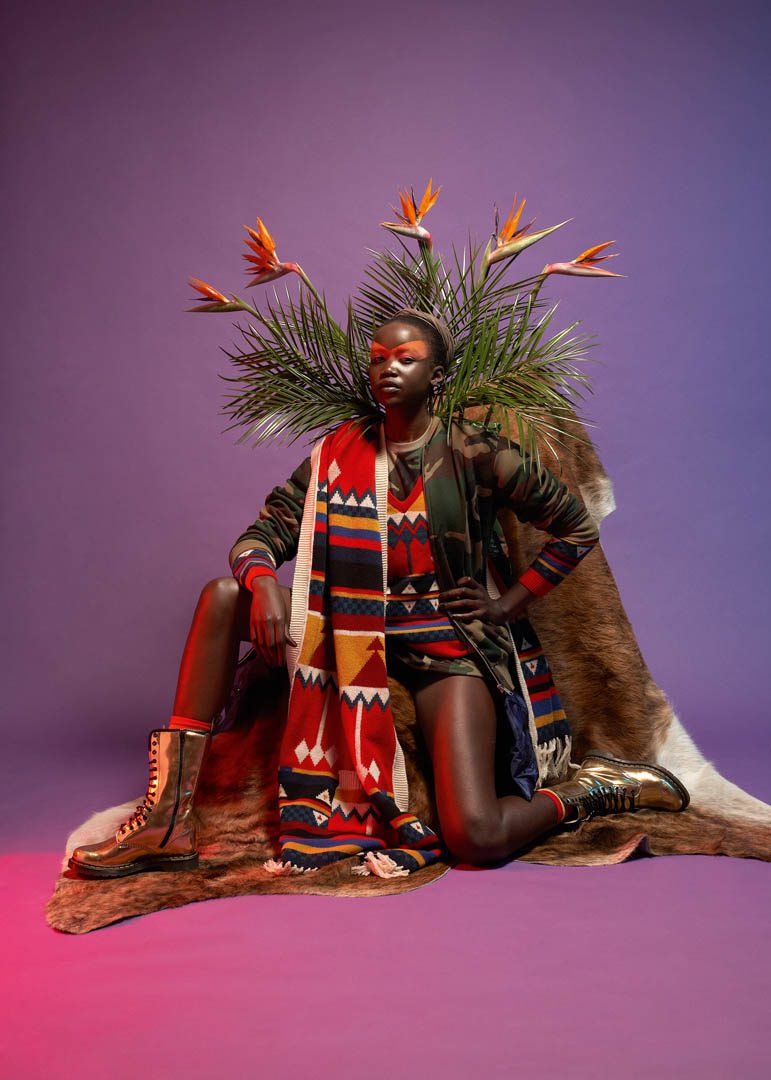 Namsa Leuba, Untitled II Cocktail (2011)
"I have always been characterised as the 'Other,' whether I am too 'African' to be European, or too 'European' to be African." Namsa Leuba is a Swiss-Guinean art director making important work on African identity as seen through the western gaze. Her images are rooted in the experience of hybridity and duality, embracing – and questioning – what it means to exist between cultures in the world. Leuba pairs symbols traditionally associated with West Africa with accessories like gold Dr. Martens – a style of boot which dates to Northamptonshire in 1901. Here, the camera is harnessed to challenge assumptions.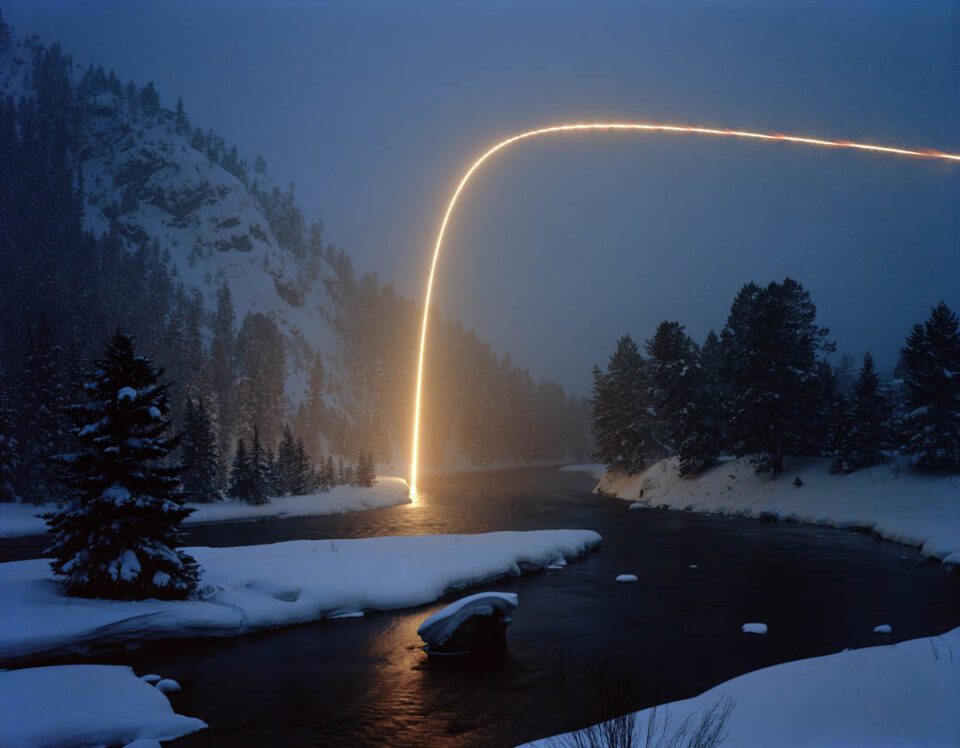 Kevin Cooley, Madison River, Montana (2009)
Today, at the height of the climate crisis, we are seeing artists across all disciplines engaging with ecological dialogues. This is essential if we want to spark meaningful change. We need creative voices to visualise what's happening in our world. In many ways, Kevin Cooley was ahead of his time with At Light's Edge, a series which provides desolate views of American land- scapes illuminated by eerie distress signals. Trails of light, coming from above or vice versa, cut through deep blue skies, falling to Earth. The resulting works highlight the vulnerability – and fragile beauty – of our planet as it sits on a knife-edge.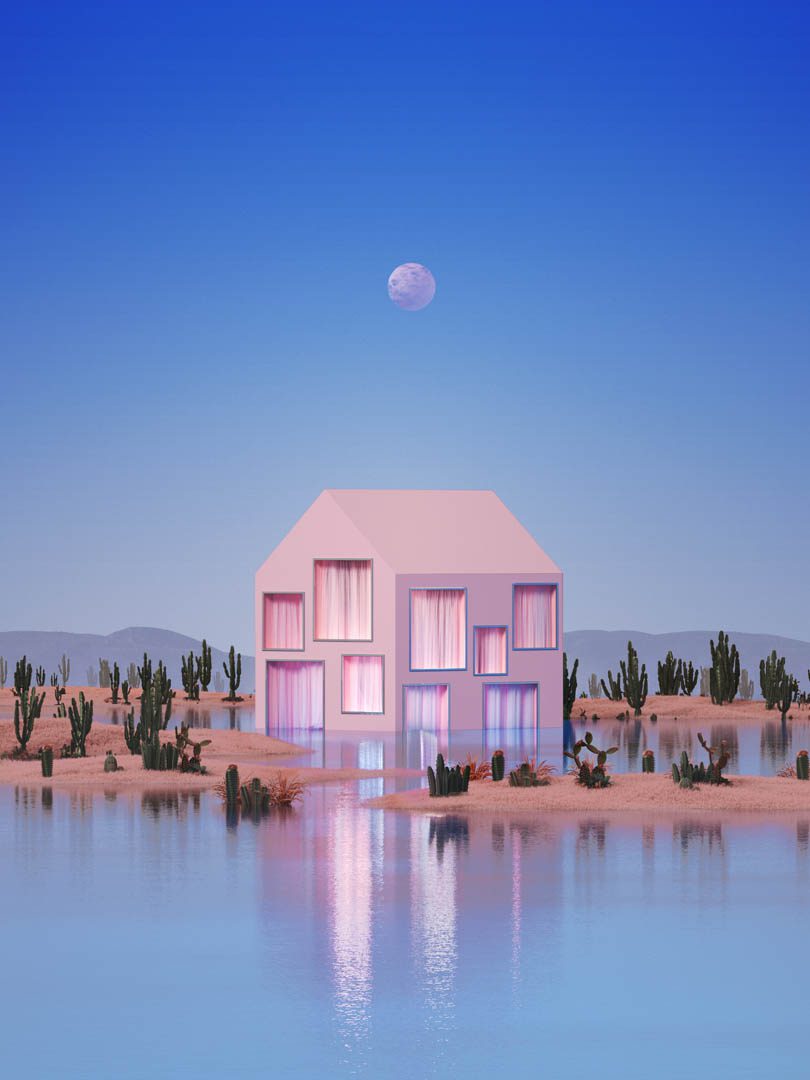 Adriana Mora, 01. Anarchitecture – House (2021)
Pastels are associated with peace, calm and a sense of ease. In 2015, "Millennial Pink" was on the rise, with Rose Quartz becoming Pantone's colour of the year. Now, Dulux forecasts a comeback: in 2023, soft blue and lilac are predicted to trend along- side playful pink. Adriana Mora applies this palette to architecture, placing 3D buildings within idyllic waterscapes. Isolated structures appear from rippling pools, surrounded by plants or small islands. Some designs are recognisable, evoking Ricardo Bofill and Herzog & de Meuron. However, Mora abstracts them: rotating, reconfiguring – digital dwellings that exist out of reach.
---
Discover more images we love in the 20th anniversary edition of Aesthetica. Click here to shop.
---