Sculpture is evolving. It holds up a mirror to our increasingly digital world. These five artists from the Aesthetica Art Prize demonstrate innovation in 3D.
Tadao Cern

A sense of curiosity and playful spirit of invention drive Tadao Cern's creative process. Black Balloons came from a sense of discovery of the oppositions that could be created initially by just the simplicity of two balloons in a space, leading the artist to expand the structure into something which interacts with the viewer in many ways.

www.tadaocern.com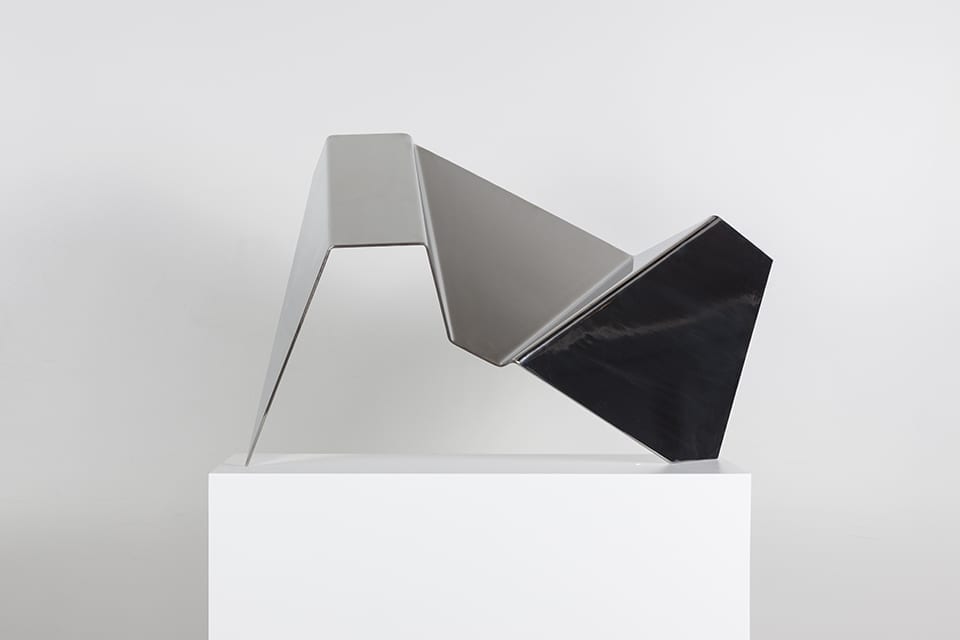 Alejandro Urrutia Lorenzini

Drawing on the rich relationship between architecture and sculpture, Urrutia Lorenzini's Equilibrium explores how identity is constantly in a process of construction and deconstruction. Mirroring its surroundings, the piece examines how we position ourselves within a space, as well as in the wider place we occupy within society.

www.alejandrourrutia.art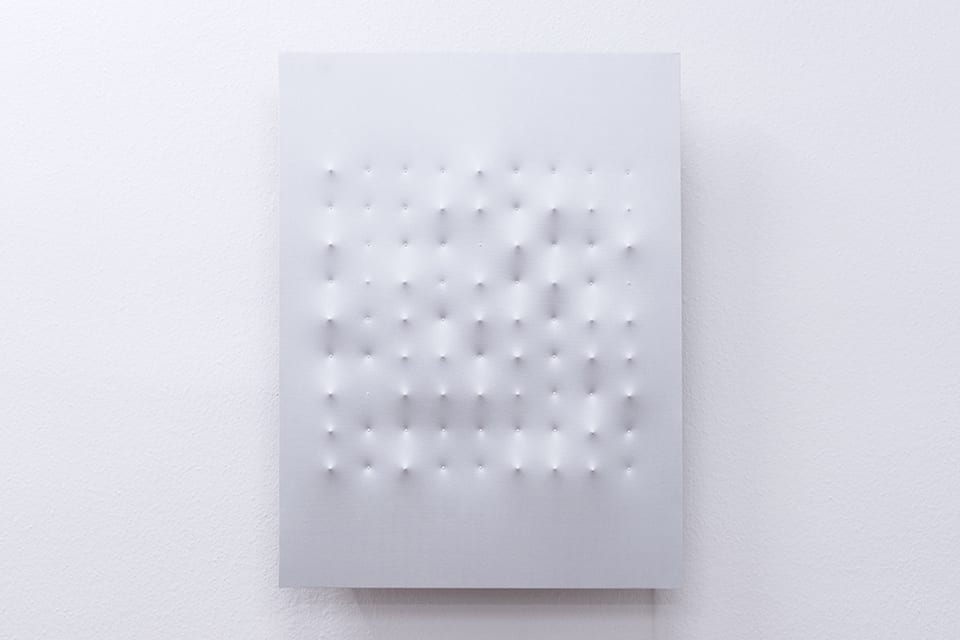 Andreas Lutz

Andreas Lutz's practice refers to human–machine interactions and the approaches taken to create integrated, universal communication systems. In the most recent body of work, Lutz analyses and reveals the phenomenon of perception versus reality – the principles of abstract aesthetics with audio-visual installations. The artist also experiments with various soundscapes and their semiotics.

www.andreaslutz.com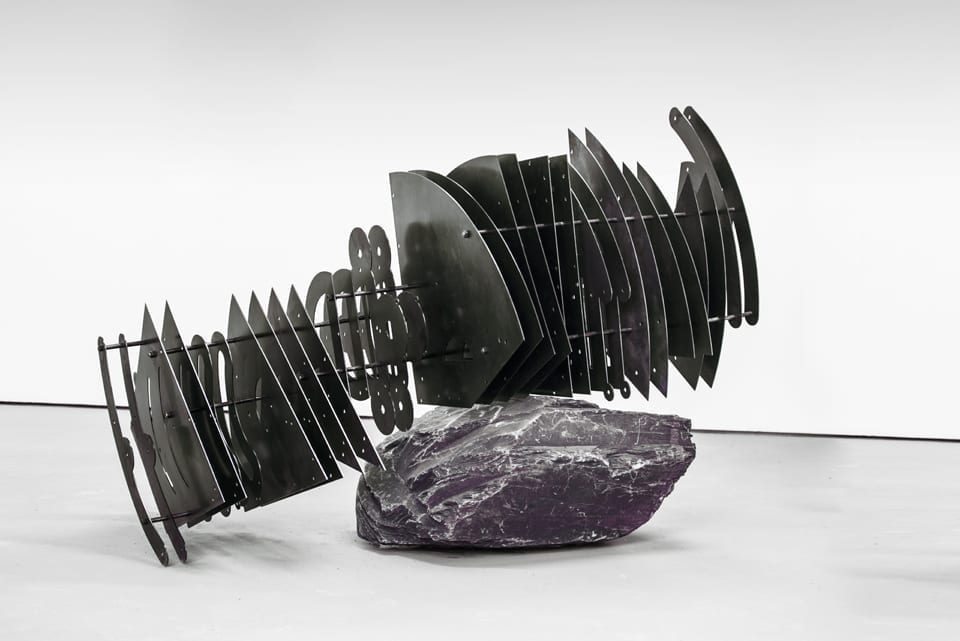 Jack West

The concept of "the machine" links the different aspects of Jack West's creative practice, both in the physical world of the studio and a virtual world in which images are rendered through computer software. He is fascinated with the idea of purpose and the function of work in society and the impact of digitalisation on these domains.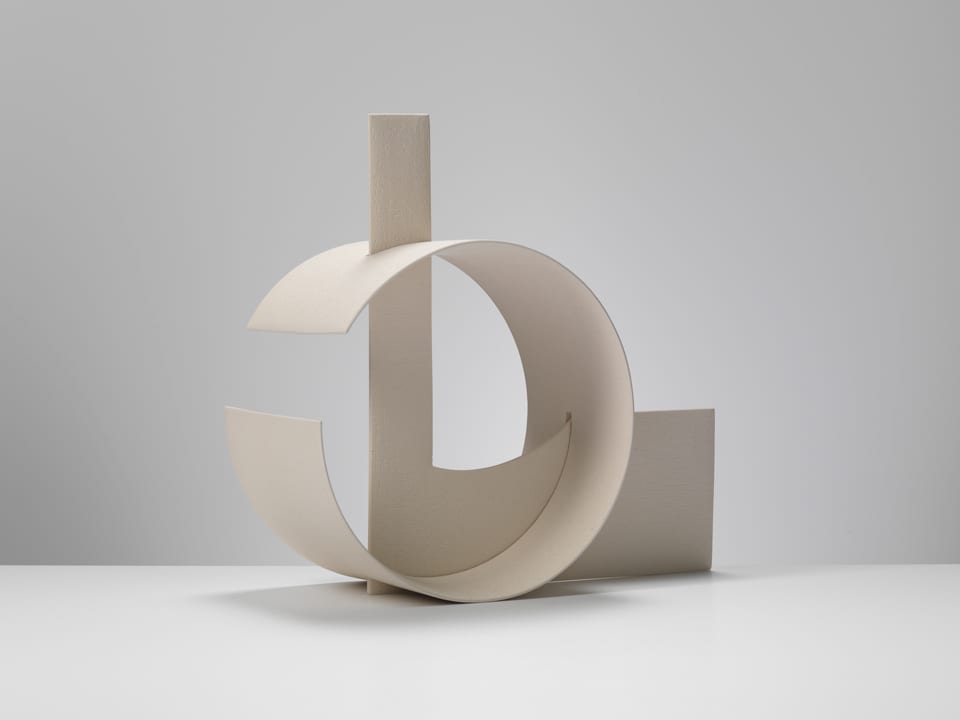 Susan Phillips

Phillips is interested in the way in which a model or plan can simplify our perception, and can evoke a sense of potential and possibility, one which is less focused on the end result, and more concerned with continual reinvention and growth. In Porcelain, simplicity is balanced by the complex spaces created through intersecting planes.

www.susanphillipssculpture.co.uk
---
Submit to the Aesthetica Art Prize »
---
Image Credits: 
1. Black Balloons, 2016. Rubber, plastic, sulfur hexafluoride, carbon dioxide, helium. 900cm x 900cm.
2. Alejandro Urrutia Lorenzini, Equilibrium, 2018.
3. Soft Takeover. Kinetic sculpture: actuators, stretch fabric, canvas frame, custom software, 75cm x 100cm. Courtesy of the artist.
4. Porcelain, 2014. 31cm x 34cm x 14cm.
5. By Chain By Furlong, 2016. Laser cut steel, bolts, Welsh Slate boulder. 240cm x 120cm x 85cm.