The word "surrealist" was, according to Tate, first used by the French avant-garde poet Guillaume Apollinaire in 1917. It appeared in the preface to a play, and suggested the idea of something being "beyond reality." Seven years later, André Breton, the leader of a new group of creatives in Paris, released his Surrealist Manifesto. In the document, he defined the term as: "pure psychic automatism." Since then, the likes of Salvador Dalí, René Magritte, Frida Kahlo and Meret Oppenheim have become household names – creating everything from lobster telephones to fur-lined teacups. 100 years later, artists, photographers and designers continue to be inspired by their ideas. But what does surrealism look like in 2021? From dreamworlds to suburbia, these five photographers show us.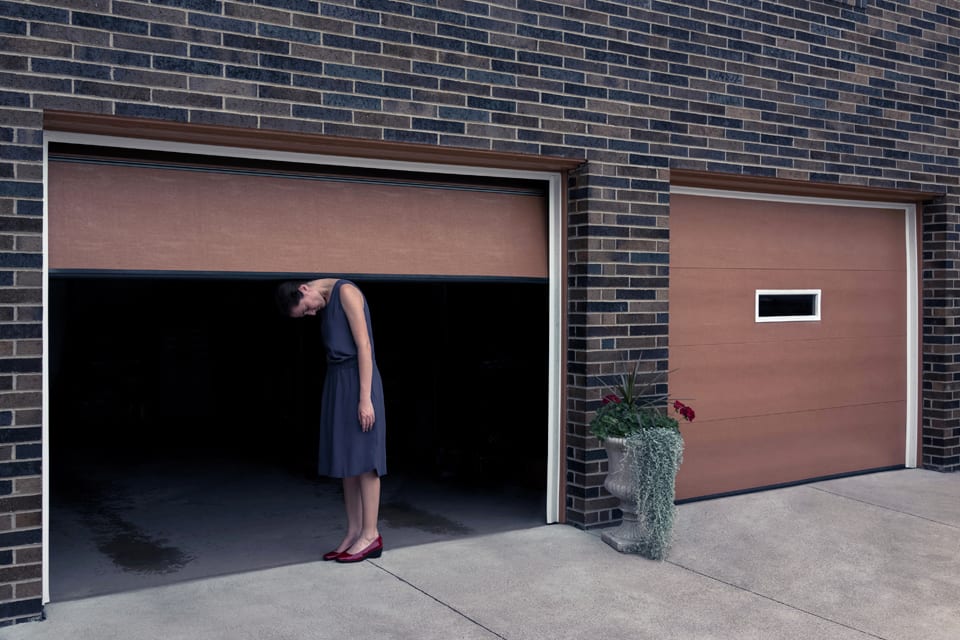 Ohio-born photographer Brooke DiDonato (b. 1990) invites audiences into an uncanny playground of domestic settings. Windows, staircases, garage doors and pavements are the locations for bizarre scenarios that push the boundaries of reality. Images from A House is Not a Home depict a distorted suburbia. Characters are entwined with their surroundings – cast within the confines of brick houses.
---
Sweden-born Gabriel Isak (b. 1990) uses photography as a way to reflect the unconscious mind. Anonymous figures stand, solitary, against mist-covered skies and oceans. Isak's bold silhouettes are faceless, surrounded by wind-swept hair, paper planes, birds in flight and balloons. The compositions may remind viewers of Magritte's portraits; Isak updates them for an age of isolation and disconnect.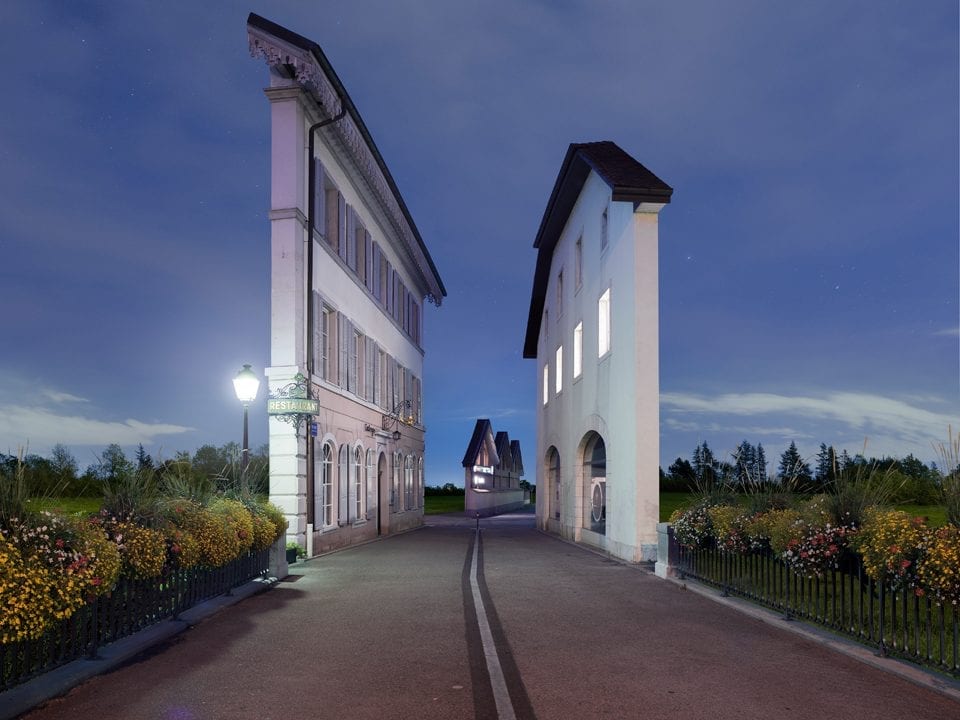 Zacharie Gaudrillot-Roy (b. 1986) transforms everyday streets into alluring two-dimensional worlds. The result is captured in these foreboding yet beautiful images: flattened houses and shop fronts line deserted pathways, framed by greenery. The artist pulls us into space between reality and fiction – a land somewhere between dusk and darkness. Lights shine out from windows, drawing attention to impossibly flat rooms.
---
Alex Mitchell (b. 1992) is a photographer from Toronto who explores Surrealism using an everyday lens. Simply put, he transforms the mundane. Puddle edges resemble waves lapping the shore. Clouds appear in water, blurring the distinctions between up and down. Lampposts wiggle against unreal pink skylines. Mitchell calls upon fantastical colour schemes to create images like snapshots from a lucid dream.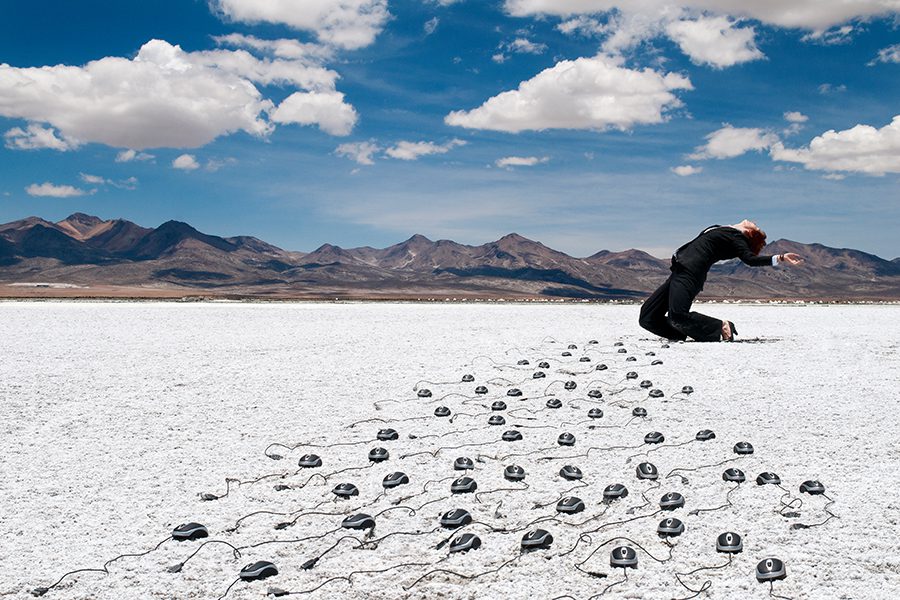 Astrid Verhoef (b. 1973) creates photographs that move the familiar into unfamiliar landscapes. In Urbanite (2010-present), the subject, a city-dweller and office worker (often played by Verhoef herself) is transported to desolate environments. In the above image, the simple computer mouse rises en masse against its user. Elsewhere in the series, we see crowds of suit-clad figures scaling a rugged mountaintop.
---
Be inspired by art and culture with an Aesthetica subscription. Click here to learn more.
---