Stephen Shore (b. 1947) is one of the most influential photographers in modern history. The artist was fascinated with pictures from a young age – developing his parents' negatives from six years old. He was given a camera aged nine, and at 14 his work was presented to Edward Steichen, Director of the Department of Photography at MOMA, New York. His oeuvre represents a point of transformation in American visual culture. Focus shifted from structured monochromatic prints to colourful, abstracted images – referencing an amalgamation of aesthetic and thematic concerns. As Quentin Bajac, one of MoMA's Photography Curators, states: "He never tries to stick to one style… Shore is not all nostalgic." (Aesthetica Issue 80).
---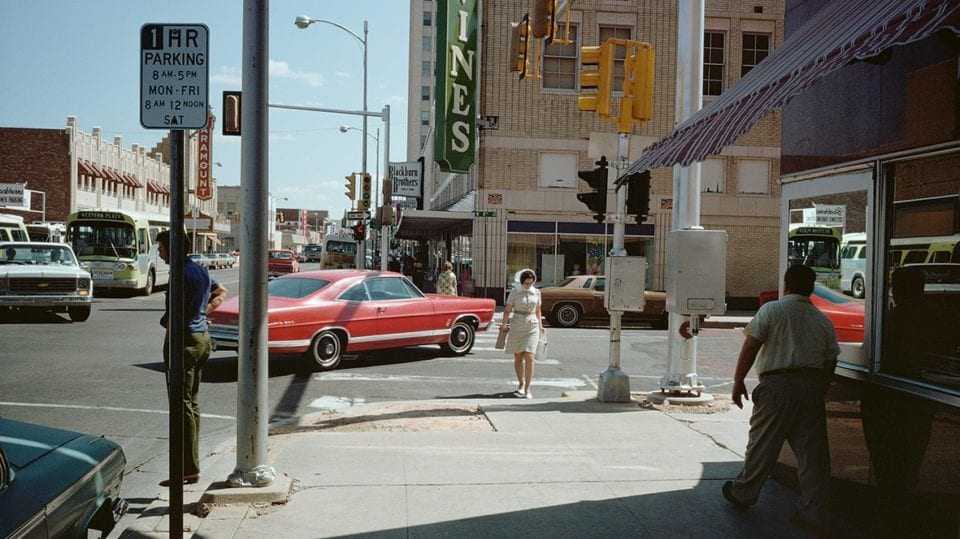 Pioneering shots accentuate symbols of sublimity found in ordinary, otherwise mundane scenes. Series American Surfaces (1972-73) is featured in Aesthetica Issue 61. A woman stands in an aqua pool. Cars are found besides unlit motel lights. Peach sunrays illuminate suburban streets. The collections cement the artist's aim to document life whilst alluding to an awareness of what is beyond the frame. 
---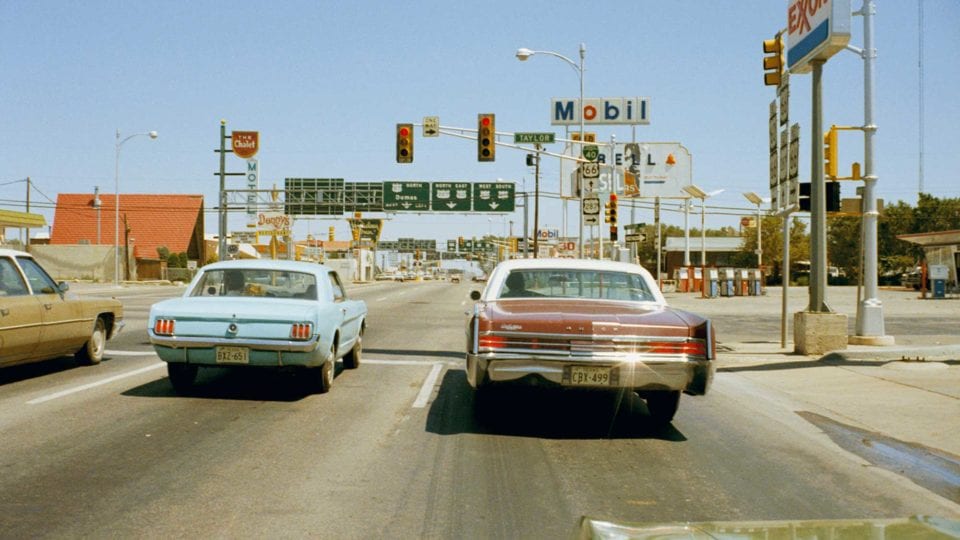 More recently, we foregrounded a new publication from MACK books – presenting miniature camera works. Transparencies offers a new angle on Shore's distinctive portfolio. Bright pictures filled with wandering figures and neon signs tell the tale of 1970s America. The series, taken on a 35mm Leica, informed the revolutionary series Uncommon Places (1973- early 1980s)– acting as a visual playground for the artist to try out different angles and framing whilst pinpointing thematic concerns.
---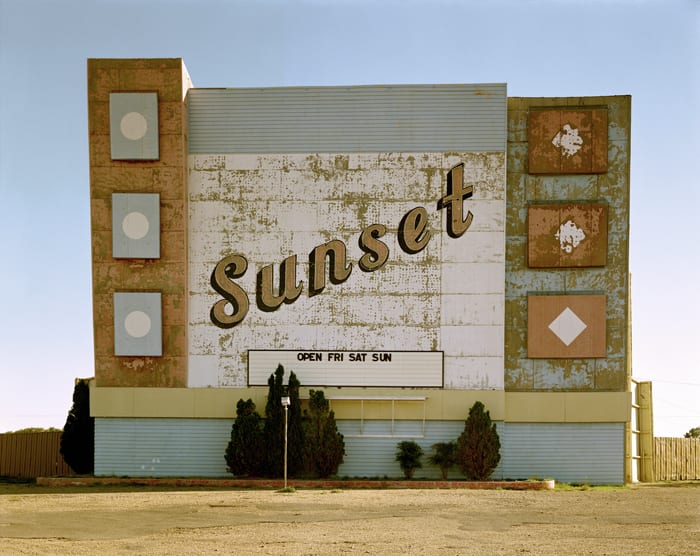 Fast forward to the present moment and this small format is mirrored by Shore's new experimentations on Instagram. In an age where we constantly scroll through newsfeeds, the artist's posts zoom in on single subjects or objects – inviting viewers to pause and reassess the purpose of imagery with fresh eyes. Britt Salvesen, Curator at LACMA, explains the connections across Shore's new works: "Despite the time markers of cars and clothing, nostalgia is held at bay by Shore's presence, precision, and alertness. These pictures from the 1970s do not seem fixed in the past, distant, distilled, or quaint. They exist in the complex, culturally layered present. Meaning occurs in the moment. We speak this language; we live in this world."    
---
Add Aesthetica to your reading list. Keep up to date with contemporary art, exhibitions and events across the globe today. Subscribe and save 40% on newsstand prices. All new subscriptions include free digital access right away.      
---
Credits:
1. Stephen Shore, Ginger Shore, Causeway Inn, Tampa, Florida 17 5. November 1977.
2. Stephen Shore. Images from Transparencies: Small Camera Works
3. 1971–1979 (MACK, 2020). Courtesy of the artist and MACK.
4. Stephen Shore, Amarillo, Texas, August 1973.
5. Stephen Shore, West Ninth Avenue, Amarillo, Texas 2 October 1974.