In 1992, French anthropologist Marc Augé put modern-day spaces under the microscope. He looked primarily at buildings "of circulation, consumption and communication", such as supermarkets and airports. These, he decided, were "Non-Places": anonymous areas without a sense of identity and history, where people feel "always, and never, at home." The rise of CGI and digital set design is allowing artists to create and construct their own ambiguous spaces. Discover five examples from Aesthetica. These creatives combine traditional photography with manipulation and surrealism.
---
"A lucid dream is when the sleeper becomes aware of both the waking world and the dream with which they're still entwined. When this happens, they gain some control over the narrative, characters and the environment." With the rise of CGI and digital set design, such imaginative spaces have become a reality. Studio Brasch's images are the product of freedom of imagination and creative tools. Clean, utopian rooms boast translucent surfaces, unused furniture and Wes Anderson-esque palettes. Pastel pink walls glow against crisp white lights; astral rocks and sand dunes mingle with contemporary product design.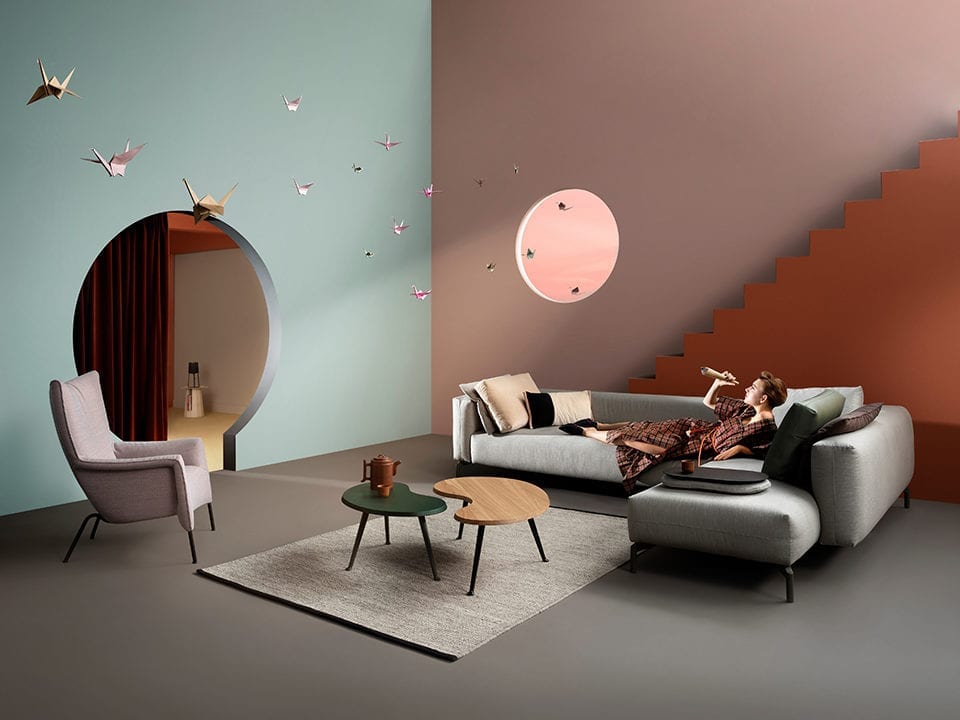 In 1999, Claire & Roderick Vos launched an eponymous design studio, based in the Netherlands. Deeply influenced by early years spent in Indonesia, their collaborative practice reflects a knowledge of rattan furniture and textile production, reinterpreting traditional techniques whilst injecting contemporary details. These photographs, shot by Arjan Benning, present polished, inventive rooms. There's a Hopper-like sense of mystery; paper planes fly through portal-like windows; mist descends onto a dinner table. Stairs lead to nowhere. Characters are poised in curious acts. The series is a meditation on contemporary aesthetics.  
---
Six N. Five is a contemporary design studio – directed by Ezequiel Pini (b. 1985) – that specialises in still life visuals and videos with a clean and modern aesthetic. Aside from working on advertising, editorial and video commissions, the brand also makes experimental work which is legitimising CGI as a new medium for self-expression. The Wait and Luster series introduce product design through immersive image collections. The former – influenced by Edward Hopper, Jim Jarmusch, Wim Wenders and John Register – introduces furniture pieces into contemplative settings. The highly poetic scenarios utilise soft colours and symbolic objects to construct a sanctuary filled with potential.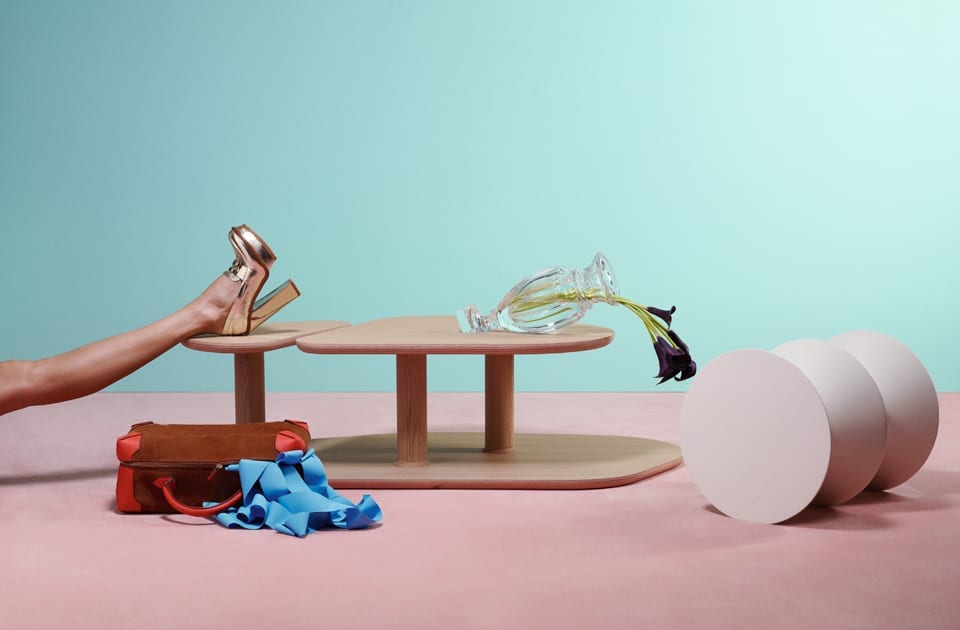 Metz + Racine

Metz + Racine is a partnership between Barbara Metz and Eve Racine, specialising in still life photography and moving image. Fashion, interior design and fine art come together in an expansive mix of deep colours, monochromatic patterns and kinetic energy. Meanwhile, natural forms are contrasted by their domestic surroundings – tables and bedsides dappled with fruit and flowers – and geometric designs create volumes of sensory information. Every photograph presents a motive world held in luxurious stasis.
---
Giorgio de Chirico (1888-1978) was an Italian painter and writer who founded the Metaphysical art movement – a style of painting that typified dream-like views and eerie illogical constructs. Emerging from 19th century Romanticism, the school favoured sharp contrasts, deserted squares and drawn out shadows, with saturated skylines that were both alluring and threatening. Chirico's disquieting influence can be seen in Studio Enter's images. Arcades, columns and archways sit against contemporary furniture design, blurring the lines between worlds. The images are at once inviting and unsettling, with open rooms that extend out into an unfamiliar terrain.
---