Jimmy Marble's (b. 1985) first camera was an iPhone 3 – it "helped me to get over my fears about photography," he explains. Since those early days, the Los Angeles-based director, photographer and designer has worked with a range of high-profile clients including Nike, Android, HP, Time Magazine, Apple, TK Maxx and Jack Daniels. Marble is widely recognised for creating vivid and tactile images that exist within colourful worlds.
The artist was first featured in Aesthetica for Issue 71, with the Possibilities 2 series providing a multitude of compelling perspectives. Bright blue skylines cut across sand dunes. Boldly dressed figures make fluid shapes. Large mirrors reflect their silhouettes. There are surreal elements dotted throughout the collection, which is featured below. Marble notes John Rawlings, Man Ray, Viviane Sassen, Harley Weir, Erwin Blumenfeld and William Klein amongst his influences.
---
Every work is filled with a sense of vitality and spontaneity. "I like images that feel as though they're a snapshot, or an accident – like it's a moment that could never be duplicated," the photographer notes. "Even in a highly constructed scenario, it's the moments that are in between that I always pull during my selects." The Western Cape and WHiT NY series are good examples of this. Part of Aesthetica Issue 77, the energetic compositions find borders within the natural landscape – characters run free amongst hillsides and open roads. Marble started moving away from shooting in the studio recently, favouring outdoor locations. "There are places in this world that are hard to find, hard to get to and that are unique in beauty," he notes. "To be able to shoot that particular photograph is wonderful."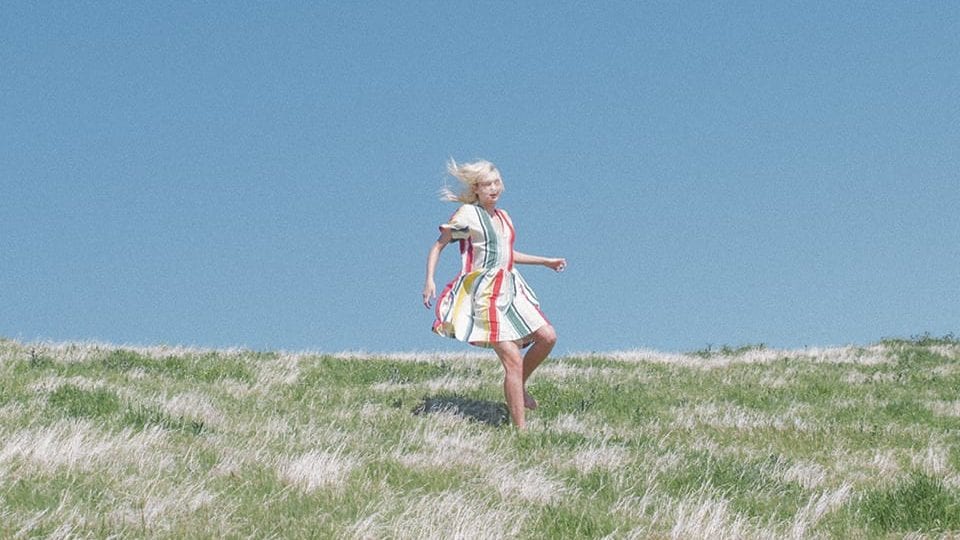 Dream Baby Dream is of Marble's latest photobook. Published by Chronicle books, it spans from 2013 to 2018 – from iPhone to camera. It is a testament to a playful disposition and the organic progression of experimentation and intuition into an acclaimed photographic career. Aesthetica published an interview in Issue 91 – delving into five years of creative practice. So, what does the future have in store? "I don't believe in finish lines, or working towards an ultimate goal – anything like that," Marble says. "Like Sister Corita told us: "The only rule is work." So more work will always come." 
Lead image: Jimmy Marble, Possibilities, 2016. Model: Imogen Love. Styling: Rachel Davis. Hair/Makeup: Jen Fetcher. Client: TKMaxx.
1. Jimmy Marble, Possibilities, 2016. Model: Imogen Love. Styling: Rachel Davis. Hair/Makeup: Jen Fetcher. Client: TKMaxx.
2. Jimmy Marble for Besito, 2018. Los Angeles, CA. Courtesy of the artist.
3. Jimmy Marble, WHiT NY. Shot for WHiT NY.