Streetlights glimmer against a deep purple sunrise. Cars blur past shadowy figures in the half-light. These are the scenes captured by Swiss Magnum photographer Werner Bischof (1916-1954), whose pioneering documentation of 1950s America helped shape the development of colour photojournalism. Recording a moment of profound change, USA at David Hill Gallery, London, looks to his vision of the post-war landscape through 25 photographs shown for the first time.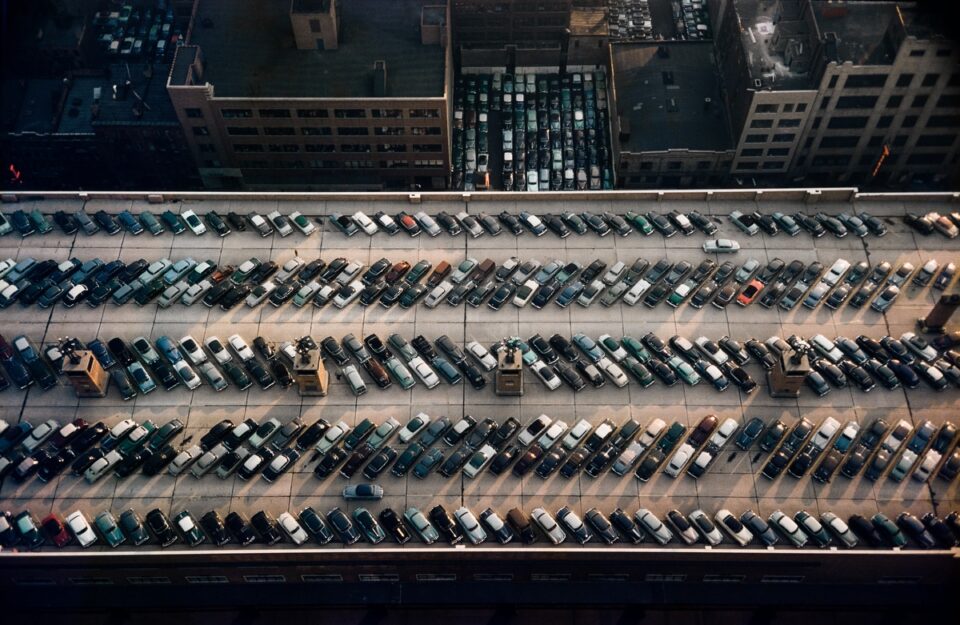 An optimistic America emerges in Bischof's painterly images, which depict busy streets filled with movement and vivid colours. Saturated oranges, reds and blues fill the compositions with life. The bright lights of skyscrapers burn on throughout the night, whilst figures rush in and out of buildings at all hours. Rows upon rows of cars create intriguing geometric patterns, pointing towards the ever-increasing speed of city life.
It is this fast pace that leads the works to be filled with a sense of anonymity. Writing in his diary in 1953, Bischof's first impression of life in New York City was of a "mechanized" and "numb" existence. This feeling of isolation is clear, as quiet moments of intimacy are captured in fleeting shots taken from unusual viewpoints. Scenes are stolen from under bridges or through shop windows – recording life from a distance.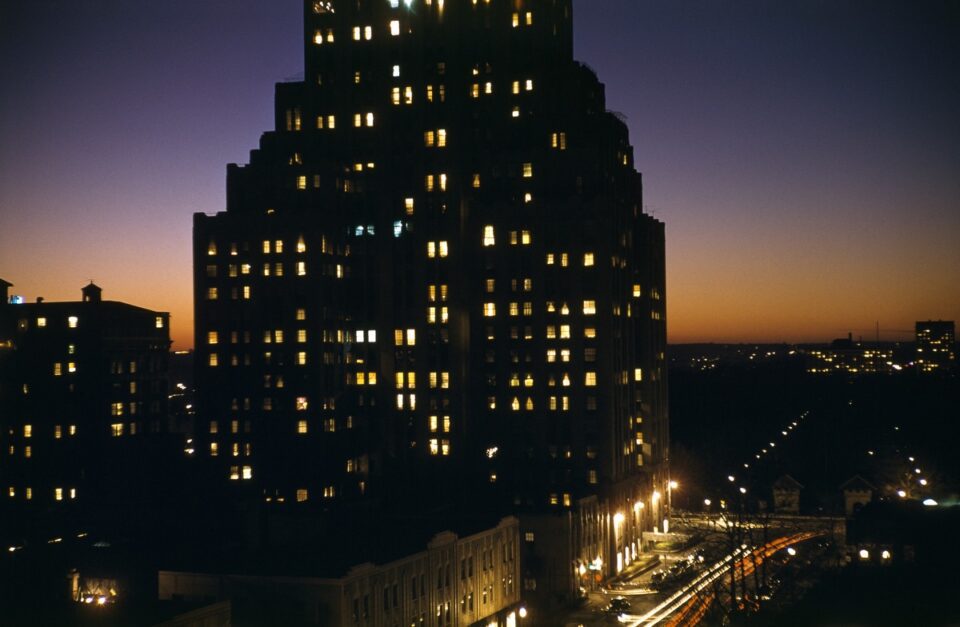 The result is a contemplative look at everyday life during a period of immense change, austerity and upheaval. Bischof's series draws an honest and compelling portrait of the post-war experience, highlighting the complexities of a rapidly transforming landscape.
USA is open from 7 June-26 July. Find out more here.
Lead image: Lake Shore Drive, Chicago, 1953.